CNBC's "Mad Money" host Jim Cramer said Chinese electric vehicle (EV) maker NIO (NYSE: NIO) had "lots of bells and whistles" that could rival Tesla in the electric vehicle market.
He wrote in his column for TheStreet's Real Money that Tesla's sales hit a level of scale that allows it to fund its business at very inexpensive levels in the stock market through incredibly eager buyers.
In this case, Tesla's doing it with stock sales -- $5 billion at the market right now, second tranche by the way, he said.
"Now, though it has a challenger, NIO, the Chinese company that unveiled a new electric vehicle luxury sedan this very weekend that people are going gaga about. Its got tons of features, including an Nvidia (NVDA) based self-driving solution. Lots of bells and whistles that could rival Tesla in the electric vehicle market," Cramer said.
CICC says NIO's NAD starts new hardware race, raises price target by 42% to $85
On January 9, NIO hosted NIO Day 2020 to unveil its new sedan ET7, NAD (Nio Autonomous Driving) and 150kWh battery pack, as well as a subscription-based charging model for autonomous driving services.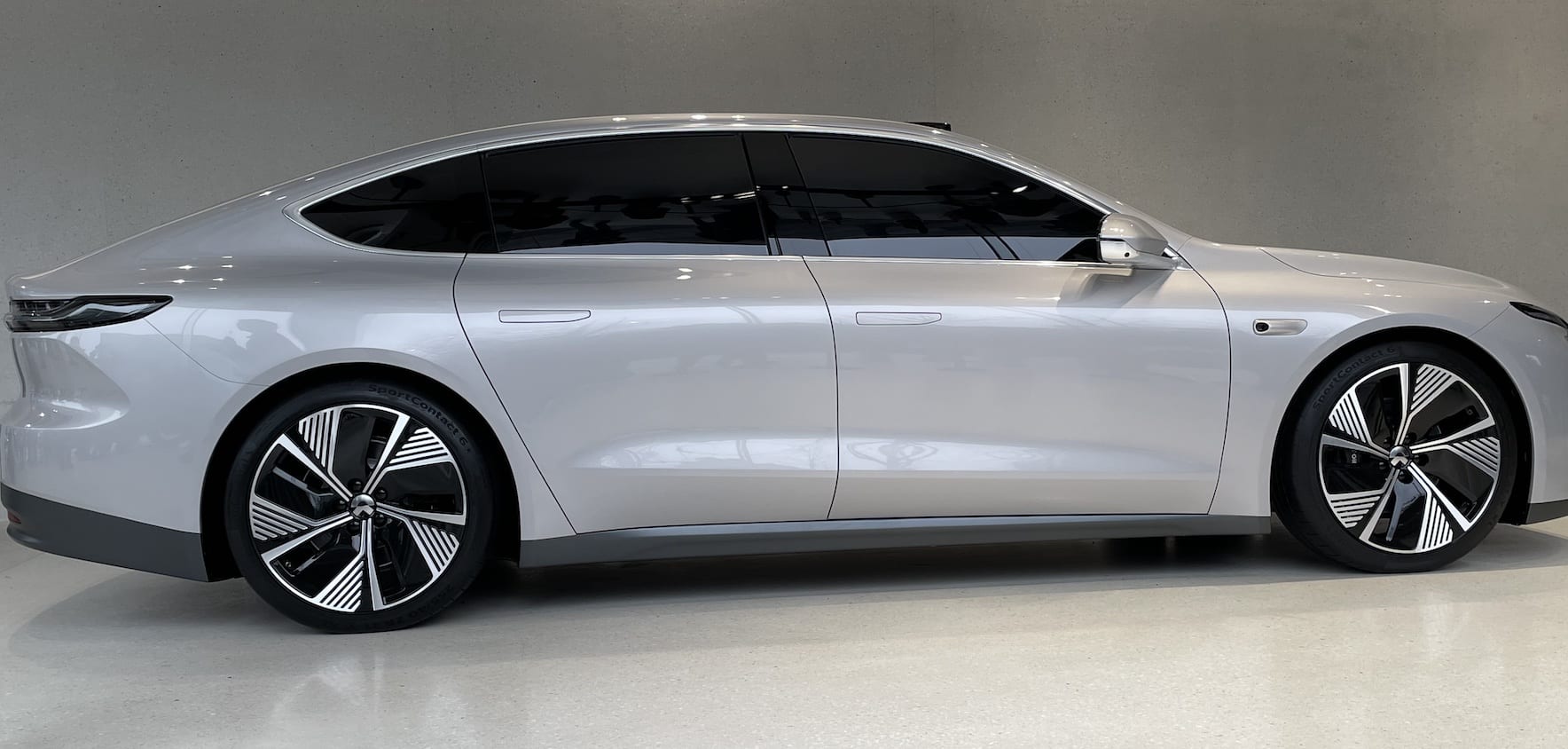 (Source: cnEVpost)
This was also the first NIO Day after it come out of a difficult business situation.
China's top investment bank CICC has raised NIO's price target by 42% to $85 on Monday.
NIO was quick to use the bullish investor sentiment to to further strengthen its cash and balance sheet positions.
It said moments ago it plans to offer $1.3 billion in convertible notes which include $650 million in notes due 2026 and $650 million due 2027.
NIO to offer $1.3 billion in convertible notes to 'further strengthen' its cash positions