Innovusion's long-range LiDAR production line in Ningbo has been installed and is in quasi-mass production, according to the company's CEO.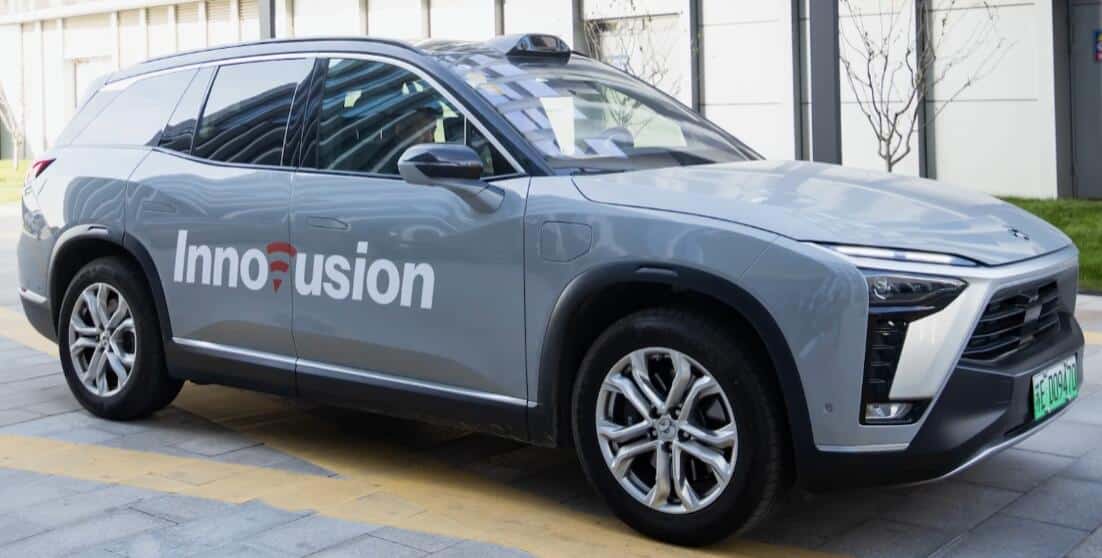 (Image credit: Innovusion)
The ET7 and ET5 sedans that NIO will deliver in 2022 will both be equipped with LiDAR, and the numbers revealed by the component supplier seem to foreshadow the EV maker's expectations for the initial deliveries of the models.
Innovusion's long-range LiDAR production line in Ningbo, Zhejiang province in eastern China, has been installed and is in quasi-mass production, said Bao Junwei, founder and CEO of the NIO-backed company, as quoted by local media outlet Jiemian.com in a report Friday.
The Innovusion plant has an initial planned annual capacity of 100,000 units, Bao said in a small-scale communication, adding that the company is confident it can meet vehicle delivery demand on time.
NIO said at the launch of its ET7 flagship sedan at the NIO Day 2020 event on January 9 this year that the vehicle will be equipped with LiDAR, which it is building with Innovusion.
At the NIO Day 2021 event on December 18, William Li, founder, chairman and CEO of NIO, unveiled the new sedan ET5, which features the same LiDAR setup as the ET7.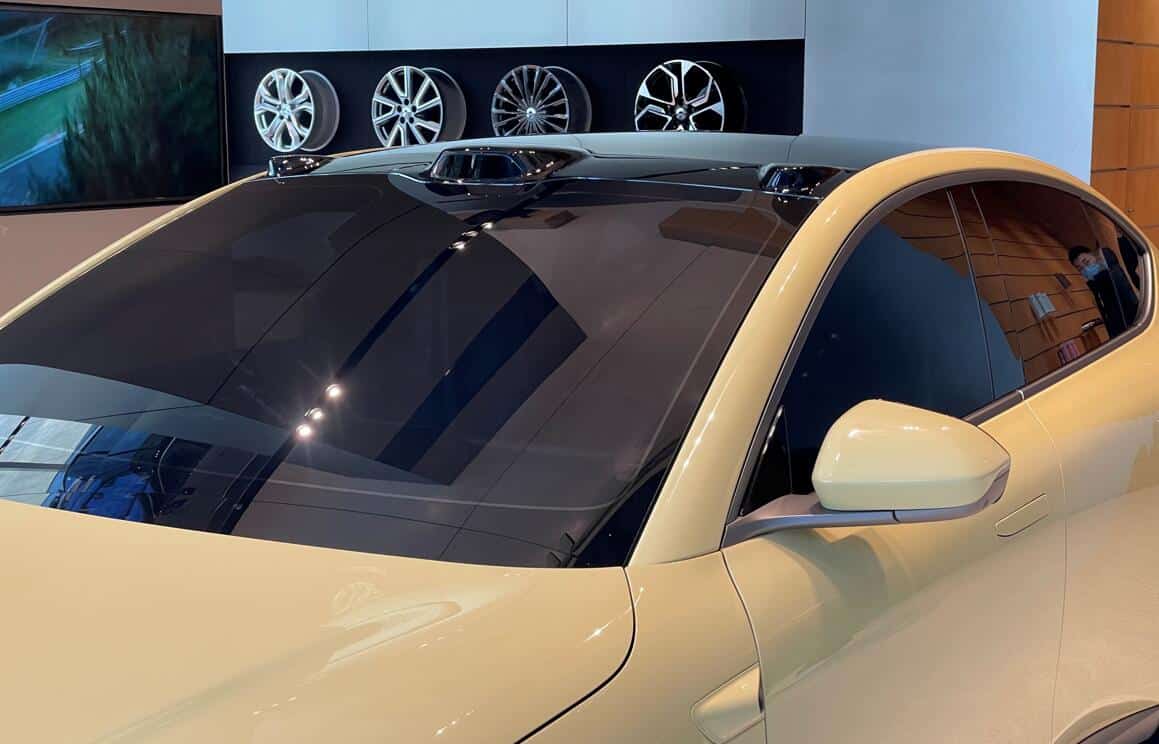 (NIO ET5. Image credit: CnEVPost)
Li said at the time that the ET7 will begin locking in orders on January 20, 2022, and deliveries will begin on March 28. ET5 deliveries will begin in September 2022.
According to Jiemian.com, the ET7 is equipped with Innovusion's Falcon series long-range LiDAR, which uses a hybrid solid-state 2D scanning scheme with a wavelength of 1550 nm and a maximum detection distance of 500 meters.
(Image credit: Innovusion)
Even at 10 percent reflectivity, the LiDAR can detect objects up to 250 meters away, according to Bao.
This means that in the event of an obstacle in front of the vehicle, the LiDAR will give the vehicle sufficient safe braking distance, based on a warning distance of 100-150 meters.
Innovusion's product will not be delayed, and the mass production is proceeding as scheduled, Bao said, adding that he believes 2022 will be the year LiDAR will start to be used in many production vehicles.
In addition to NIO, several other car companies are negotiating with Innovusion for cooperation. Most car companies' concerns about LiDAR are performance, detection distance, resolution, power consumption, and price offer, Bao said.
In addition, mass production capability and supply chain security are becoming an important factor for car companies, he said.
Innovusion was founded in November 2016 and has R&D teams in Silicon Valley, Suzhou and Shanghai. Since its inception, it has accumulated three rounds of funding, with NIO Capital, the venture capital arm of NIO, participating in each one.
In October 2018, Innovusion closed a $30 million Series A round, co-led by NIO Capital, Eight Roads, and US-based F-Prime.
In May 2021, the company closed a $60 million Series B round, co-invested by Temasek, BAI Capital and JOY Capital. NIO Capital, Eight Roads and F-Prime continue to participate.
In August 2021, Innovusion closed a $66 million Series B+ round led by Guotai Junan International Private Equity Fund and followed by Shunwei Capital, with participation from original investors NIO Capital, Temasek and Eight Roads.
In June, Bao said that the LiDAR developed by Innovusion and NIO would be a "high-performance product" with a 120-degree ultra-wide viewing angle and ultra-high resolution, and could detect distances up to 500 meters.
LiDAR for production vehicles is not for show, it is a high-performance product that responds to the needs of L3 and L4 autonomous driving and is a reliable complement to L2 autonomous driving, he said.
"LiDAR, in conjunction with other sensors, ensures the safety and reliability of autonomous driving," he said.
Bao believes the trend toward widespread use of LiDAR is just beginning. "If we draw an analogy with smartphones, this is the eve of the smartphone boom, which is the state of 2006," he said.
CnEVPost Daily Newsletter