As demand for BYD vehicles climbs, the number of vehicles for which BYD Auto Finance provides loans is also expected to explode in 2022, BYD said.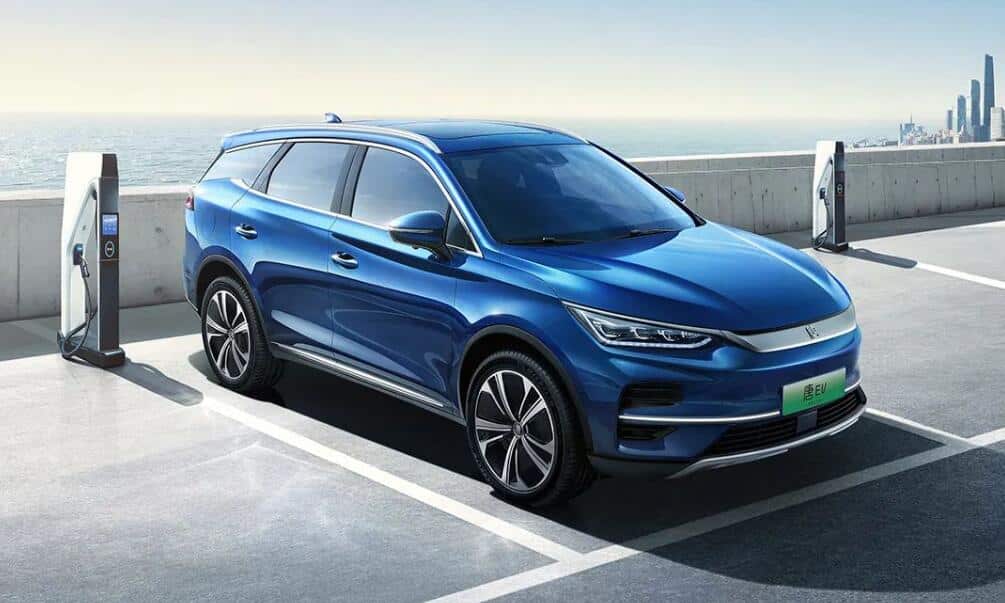 (Image credit: BYD)
BYD's (OTCMKTS: BYDDY, HKG: 1211) auto finance subsidiary will receive a capital increase of RMB 6 billion ($900 million) to pave the way for its rapid sales growth.
BYD Auto Finance Co Ltd's three current shareholders -- BYD Co Ltd, Bank of Xi'an and BYD Precision Manufacture Co Ltd -- will raise a combined RMB 6 billion in capital for the company, bringing its registered capital to RMB 10 billion.
Shenzhen-listed BYD revealed the plan in an announcement on the Shenzhen Stock Exchange today, saying it is to meet the business development needs of BYD Auto Finance.
BYD will increase its capital by RMB 4.62 billion, its subsidiary BYD Precision will increase its contribution by RMB 180 million and Bank of Xi'an will provide RMB 1.2 billion.
The move will not change the shareholding structure of the three shareholders, with BYD continuing to hold 77 percent, BYD Precision holding 3 percent and Bank of Xi'an holding 20 percent.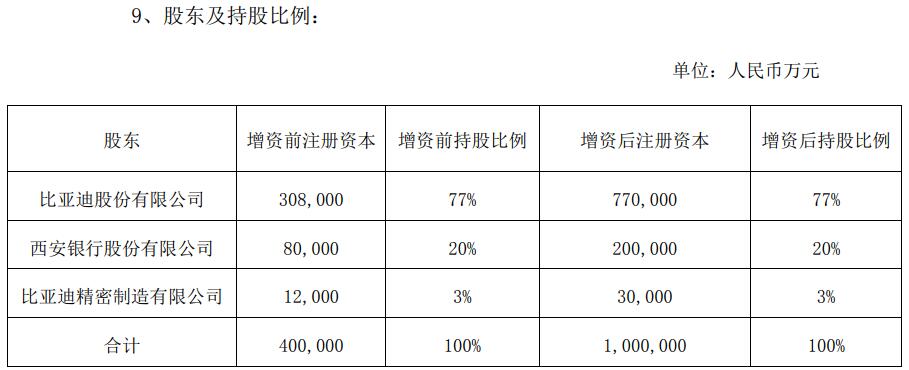 BYD Auto Finance's main business is providing loans to customers who buy BYD-branded models, and the number of vehicles for which the company provides loans is expected to explode in 2022 as demand from customers buying BYD vehicles climbs, BYD's announcement said.
BYD Auto Finance plans to enhance its capital adequacy ratio by way of capital increase to strengthen its capital strength and seize the development opportunity of the rapid growth of new energy vehicles (NEVs) to drive the rapid growth of its auto finance loan business scale, BYD said.
As of March 31, BYD Auto Finance had total assets of RMB 34.6 billion, total liabilities of RMB 29.8 billion and net assets of RMB 4.8 billion, according to BYD's announcement.
In the first half of 2020, BYD's monthly sales of NEVs were only slightly more than 10,000 units. The figures have exploded since several new technologies and models were released in the past year.
In March this year, BYD's sales exceeded 100,000 units for the first time, and it announced that it stopped producing and selling purely internal combustion vehicles altogether that month in order to fully shift to NEVs.
BYD's order backlog reached 400,000 units and are still increasing month by month, local media Cailian reported late last month, citing minutes of the company's investor meeting.
In a conservative scenario, BYD expects it to sell 1.5 million vehicles in 2022, or 2 million if supply chain conditions improve, according to the minutes of the meeting.
CnEVPost Daily Newsletter