A similar situation occurred in March of this year, causing Li Auto's stock to plunge 9 percent at one point.
The removal of Li Auto's sole model, the Li ONE, from China's tax-free list has been widely reported by the Chinese media. But this is similar to the situation earlier this year, where they were older models that were no longer on sale.
China's Ministry of Industry and Information Technology (MIIT) released the list of new energy models on Monday that will have their eligibility for vehicle tax exemptions and vehicle purchase tax exemptions withdrawn, and the Li ONE is among them.
It is worth noting that the Li ONE models listed are LXA6500SHEVM3 and LXA6500SHEVM5, which appeared in the MIIT declaration list in June last year and March last year, respectively.
A Li Auto spokesperson told CnEVPost that these two models were canceled a year after they were declared and they were never mass-produced, so the latest situation will not affect the production and sales of the current Li ONE.
Li Auto is currently selling the 2021 Li ONE model, which was released at the end of May this year and has been delivered since June.
A similar situation occurred earlier this year, when during pre-market trading on March 23, the MIIT released a list showing that a number of models, including the Li ONE, had been withdrawn from vehicle purchase tax exemption.
After being widely reported by local media, Li Auto shares plunged in pre-market trading, at one point falling over 9 percent.
However, Li Auto later clarified to CnEVPost that the model number removed was the LXA6500SHEVM1, which was no longer on sale and was therefore automatically withdrawn by the MIIT one year after it was declared.
With this clarification, Li Auto's share price rebounded quickly again, recovering most of its losses.
This time investors seem to have figured out what is really going on, as Li Auto's shares traded in Hong Kong are up 1 percent as of press time, with a cumulative gain of nearly 20 percent over the past 8 trading days.
Li ONE model no longer on sale removed from vehicle purchase tax exemption list, leading to V-shaped move for Li Auto stock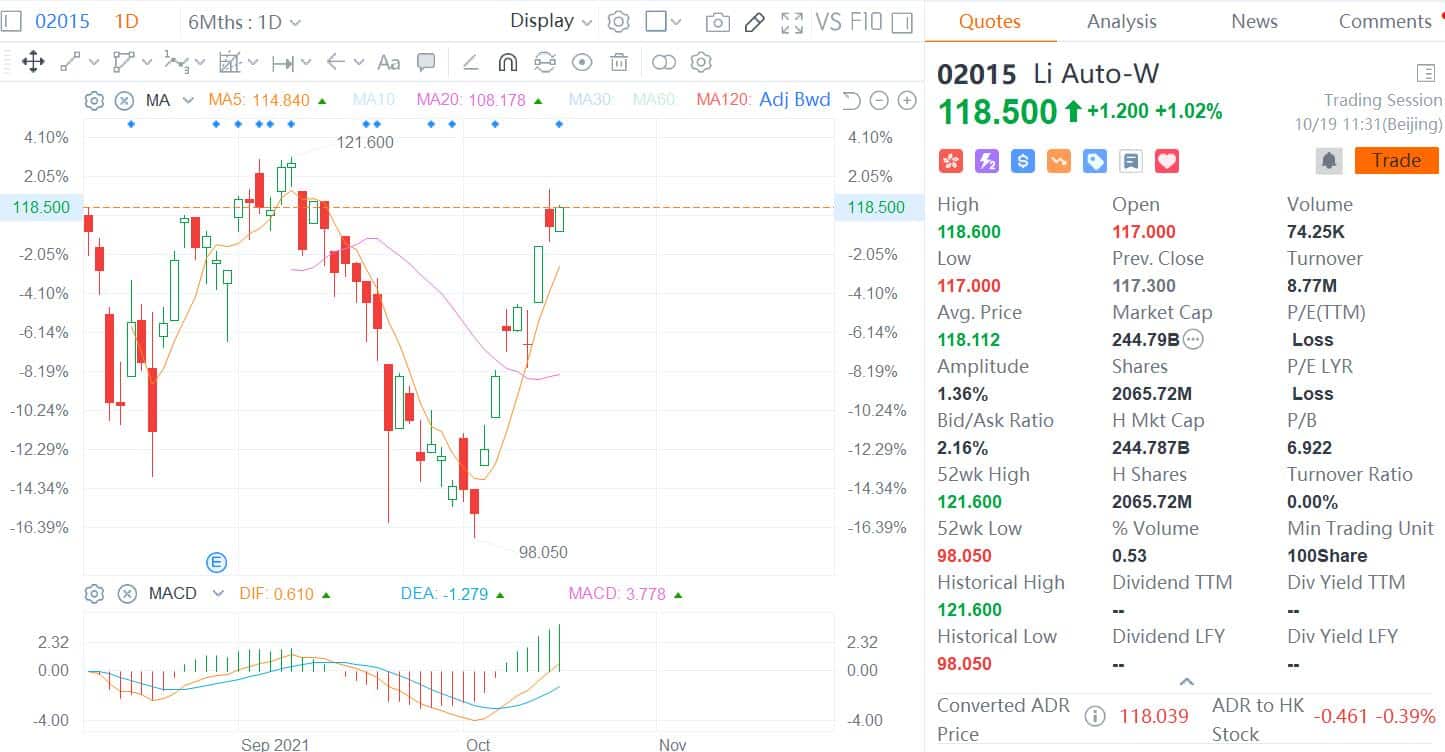 CnEVPost Daily Newsletter