Due to increased pressure on chip supply, Li Auto is said to be delivering Li ONEs with two missing radars by December, with additional installations for customers as the part arrives.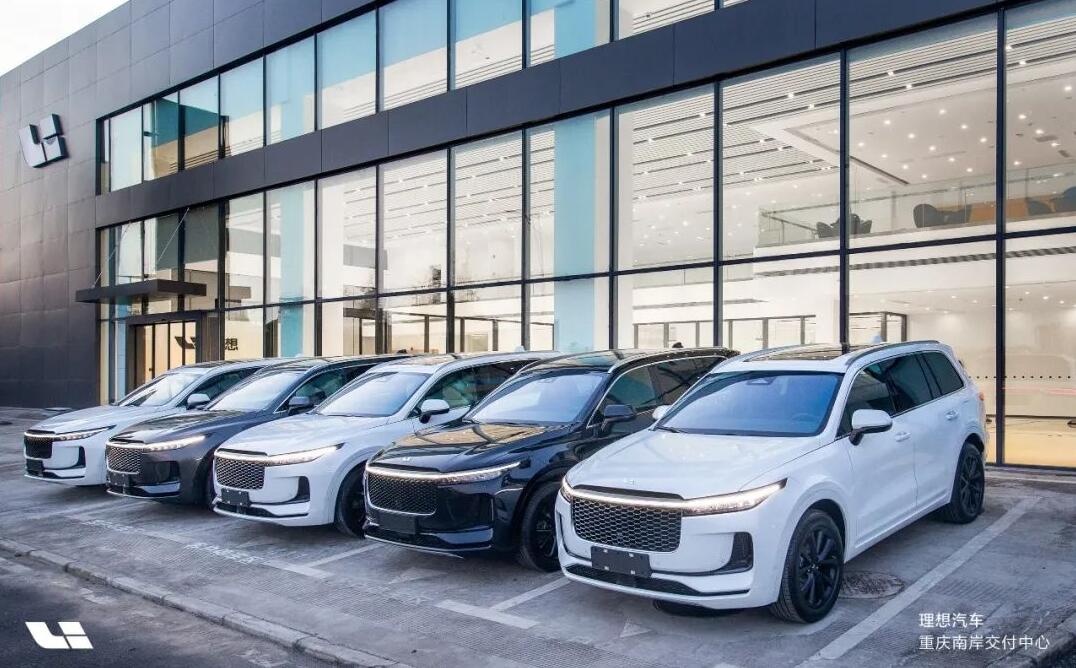 (Photo source: Li Auto)
Li Auto's deliveries in September were severely impacted by the ongoing chip shortage. Now, the company seems to have found a temporary solution.
As pressure on chip supply intensifies, Li Auto appears to be in a new model for delivery - it will deliver Li ONEs missing two radars and add them in the future when that accessory arrives, according to a post by Weibo car blogger @类星频道 on Thursday.
Covid-19 in Malaysia has led to a serious hindrance in the production of a dedicated chip for Li Auto's millimeter-wave radar supplier, which in turn has affected the company's access to the component.
Li Auto is currently selling the 2021 Li ONE, which was released on May 25, with five millimeter-wave radars for assisted driving functions, up from one previously.
According to the blogger, Li Auto's delivery specialists will communicate the new program to customers who were scheduled to get deliveries in October and November, while those who were scheduled to get their cars in December will not be affected.
Under the program, Li Auto will deliver models with one front millimeter-wave radar and two rear millimeter-wave radars, and will install the missing two for free between December and next Spring Festival which falls on February 1.
Models with only three radars installed will temporarily be unable to use the auto lane change and forward insertion vehicle warning features, while all other ADAS features will work and have completed testing, according to the blogger.
The Navigation on ADAS (NOA) feature that will come standard on the 2021 Li ONE will not be available on models that do not have the radars fully installed, and the OTA upgrade will not be available until all five radars are installed.
Users can choose to get early delivery on models with three radars, or wait until December to get delivery on models with all five radars, according to the blogger.
If they choose the model with two missing radars, they will be compensated with a free lifetime warranty and 10,000 credit points.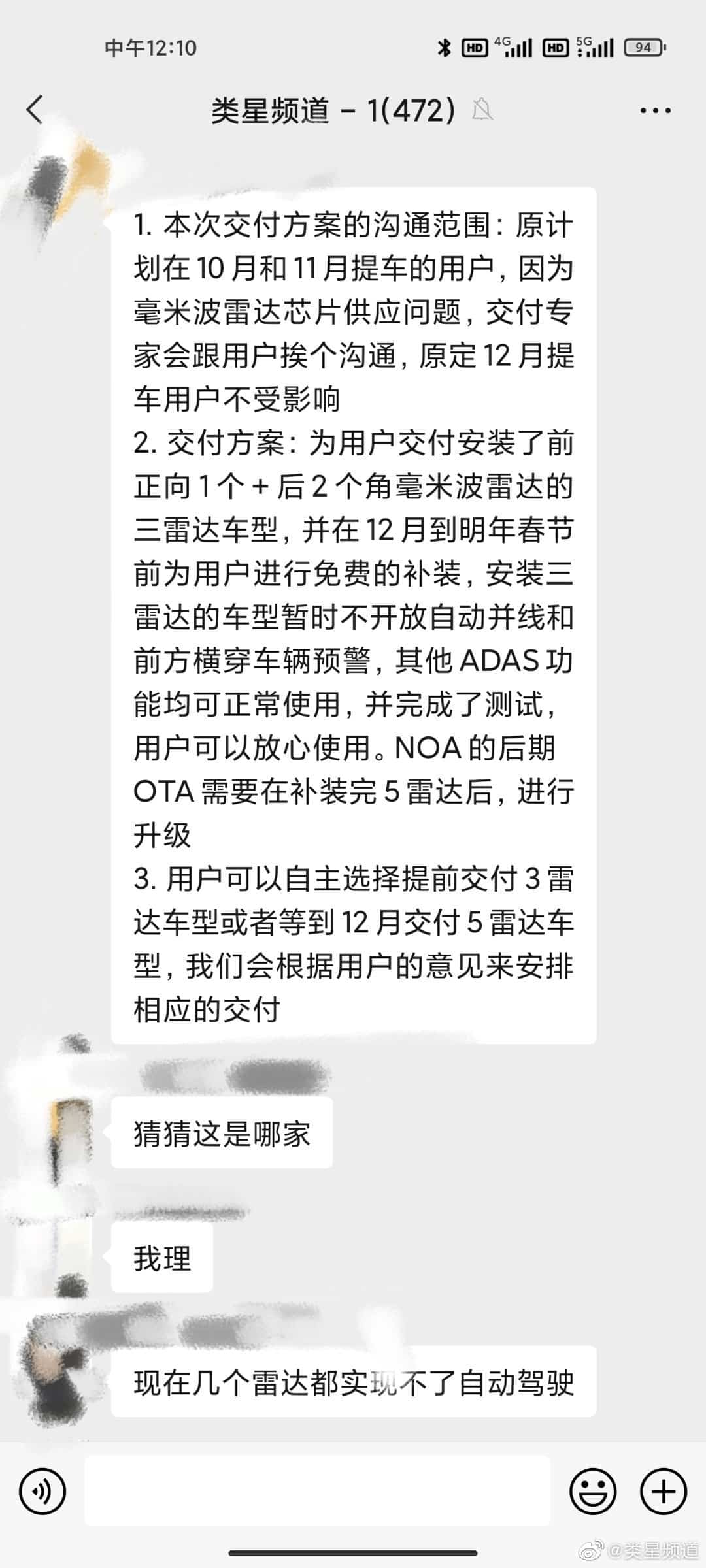 (Source: @类星频道)
Li Auto delivered 7,094 Li ONEs - the company's only model - in September, up 102 percent year-on-year and down about 25 percent from August.
"Li Auto saw a drop in deliveries in September due to the continued shortage of chip supply," said Yannan Shen, co-founder and president of the company.
The company's order numbers have continued to grow since the launch of the 2021 Li ONE, Shen said, adding that the company is taking additional steps to secure parts availability in hopes of shortening customer pickup wait times as much as possible.
On September 20, Li Auto said it was lowering its delivery guidance for the third quarter by 500-1,500 units after the Covid-19 in Malaysia caused a serious hindrance in the production of a dedicated chip for its millimeter-wave radar supplier.
Because of a slower-than-expected recovery in chip supply, it expects its deliveries to drop to about 24,500 units in the third quarter, down from previous guidance of 25,000-26,000 units, according to the company.
In the third quarter, Li Auto delivered 25,116 units, up 190 percent year-on-year and slightly above the company's adjusted guidance.
Li Auto said it will continue to monitor ongoing market conditions and work closely with supply chain partners to minimize the impact of the chip shortage on its production.
Li Auto delivered 7,094 vehicles in Sept, up 102% from a year ago
Get China EV News Directly in Your Inbox