Editor's note: This is a guest post from Rafi Khan, an NIO investor, and does not represent the views of CnEVPost.
If you have ideas you would like to share with our readers, feel free to send them to us. Articles written for the purpose of link building will not be considered and such emails will not be answered.
---
Enough!! – Dare I say it NIO falling every day with other China Stocks when none of Chinese Govt. policies negatively impact it is irrational, illogical & just plain stupid.
NIO's main competition is Mercedes, BMW & Audi (ICE & EVs).
Mercedes EQC Sales 2021:
Jan to July 541; 520; 605; 639; 424; 315; 237
BMW iX3 Sales 2021:
Jan to July 1053; 1216; 1313; 1419; 817; 2063; 1474
Audi e-tron Sales 2021:
March to July 658; 27; 50; 203; 96
(Data source: carsalesbase.com)
Can you imagine Mercedes & Audi sold paltry 333 EQCs & E-trons in China in July 2021?
Currently, NIO Chinese Sales Network cannot even compare to Mercedes, BMW & Audi yet NIO is still outselling all 3 combined by several hundred percent monthly even though NIO only has SUVs to offer & no Sedan (where the majority of sales occur in Premium Luxury Segment) currently for sale.
Amazingly U.S Investors, NIO Analysts still don't seem to get it – NIO is eating BBA & TSLA (Model S & Model X) lunch in China in Premium Luxury EV Sector.
Mercedes, BMW & Audi currently sell a miniscule number of EVs relative to their huge sales network throughout China – Seems Chinese Consumer has very little interest in EV Products of these Global Giants.
All of this at a time when NIO does not even have a Sedan to sell.
What does this tell us:
NIO already has Big, perhaps Unsurmountable, Moat in Premium Luxury Segment.
NIO House, NIO Service, NIO Life, NIO Points, NIO Credits, NIO Life Time Warranty, NIO BaaS are sales combination for which, proven over past 50 years, German Global Sales Giants have no answer.
ET7 being NIO's first Sedan will further highlight the shortcomings of German BBA Giants. Next Gen Vs Old School NO Comparison NO competition.
NIO's two new models built on its Next Gen Platform will consolidate NIO supremacy -- Relax with new offerings NIO will also target Porsche where VW makes majority of its profit.
BaaS much lower entry price is "killer" for German EV competition.
Approx 150,000 monthly Chinese sales of BBA is "sitting duck" target for NIO once NeoPark is functional.
Taking just 50% of monthly BBA Sales will fully utilize NeoPark One Million EV Capacity creating need for second NeoPark.
Mercedes disastrous July Sales numbers (ICE Plus EVs) of 33,638 may be indicative of potential of ET7 to benefit from delayed chip related sales.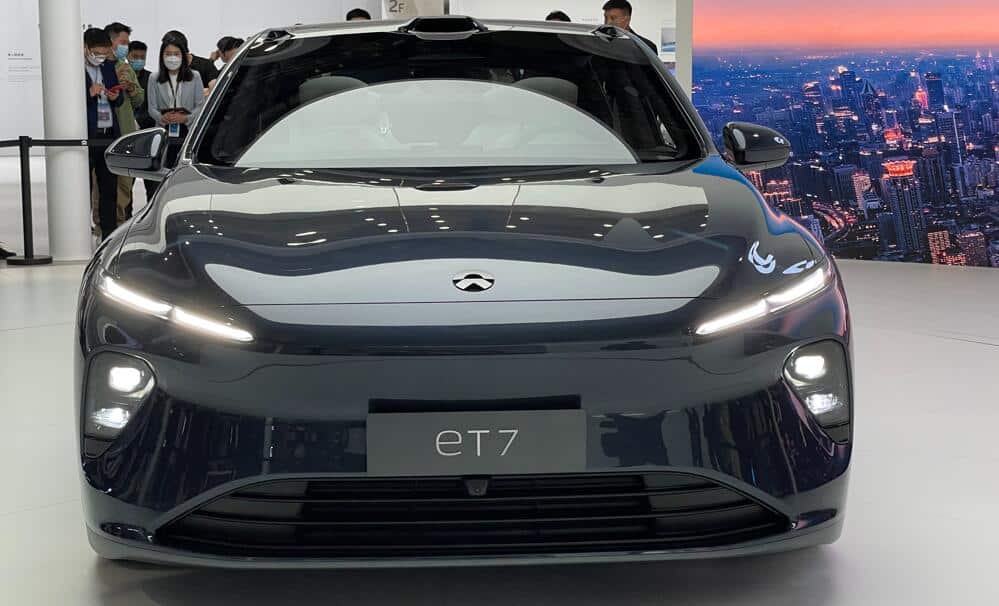 (Photo source: CnEVPost)
Based on all of the above, current daily NIO share price fall is irrational & illogical with all facts pointing to NIO fully utilizing One Million EV Capacity of NeoPark in a year.
Not a Financial Advisor Nor an Auto Analyst JMHO DYODD
Get China EV News Directly in Your Inbox