Volkswagen ID series electric cars saw a significant boost in sales in China in July, with combined sales exceeding 5,000 units, D1EV.com reported Thursday.
The SAIC-Volkswagen ID 4.X and ID 6.X together sold more than 3,000 units at retail in July, twice as many as in June, and the FAW-Volkswagen ID.4 CROZZ and ID.6 CROZZ together sold more than 2,500 units in July, also twice as many as in June, the report said.
Volkswagen CEO Herbert Diess previously said he expected sales of the ID series cars in China to double to 6,000 units in July from 3,000 units in June.
For comparison, Li Auto delivered 8,589 new vehicles in July, up 251.3 from a year earlier and up 11.4 percent from the previous month.
XPeng exceeded 8,000 deliveries for the first time in July, reaching 8,040 units, up 228 percent year-over-year and up 22 percent from June.
NIO delivered 7,931 new vehicles in July, up 124.5 percent year-over-year and down 1.9 percent from the previous month.
To change its current lag in the electric vehicle segment, VW seems to be making new moves.
SAIC-Volkswagen has selected 575 premium dealers out of 1,000 dealers in China to carry the ID lineup, according to D1EV.com.
These dealers have switched their operation from distribution to agency, and have invested in ID STORE in CBD of each city according to SAIC-Volkswagen's unified guidance to take on the needs of young and female customers with experience and test-drive services.
Up to now, SAIC-Volkswagen has built nearly 30 retail stores in the CBD areas, and the total number of openings will exceed 40 within the year, according to the report.
Its basic strategy is to open SAIC-Volkswagen's ID STOREs wherever Tesla, NIO, Li Auto and XPeng's directly-managed stores are opened, the report said.
At the same time, SAIC-Volkswagen has set up a new dedicated team: SVI, which has now sent city managers to more than 30 cities to guide the construction, operation and service standards of the stores in each business district.
Within the past year, the SAIC-Volkswagen APP has reached a base of 6 million users. These 6 million are the people who visit its stores for maintenance and car purchases within a year, a real population of users who are active every year.
Preliminary estimates put SAIC-Volkswagen and FAW-Volkswagen together at more than 10 million active annual users, the report said.
Volkswagen Cars had promised to launch at least one new ID model each year, all based on the Volkswagen Group's MEB platform.
As planned, the blockbuster of the Volkswagen ID series this year, the Volkswagen ID.3, will be unveiled at the Chengdu Auto Show.
The production version of the ID Buzz will be launched next year, and the production version of the ID Vizzion sedan will be launched in 2023.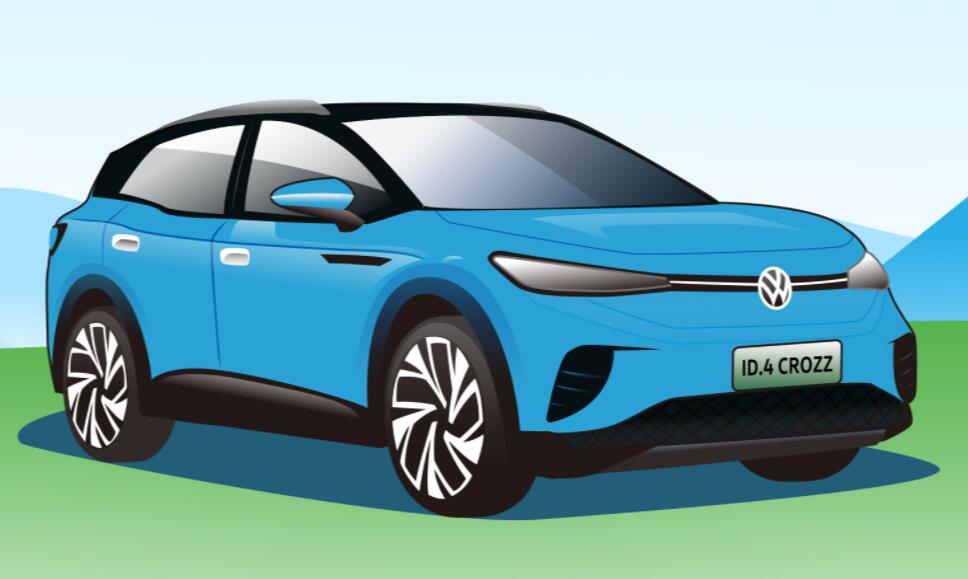 (Photo source: Volkswagen)
CnEVPost Daily Newsletter