Chinese electric car company Li Auto announced on Monday that it will hold a spring 2021 launch event on May 25 at 20:00 Beijing time, when it is expected to unveil the upgraded Li ONE.
According to a poster released by the company, the launch event will be held at Li Auto's Beijing R&D headquarters, and the theme is "How to build a smart electric car that makes a family happier. "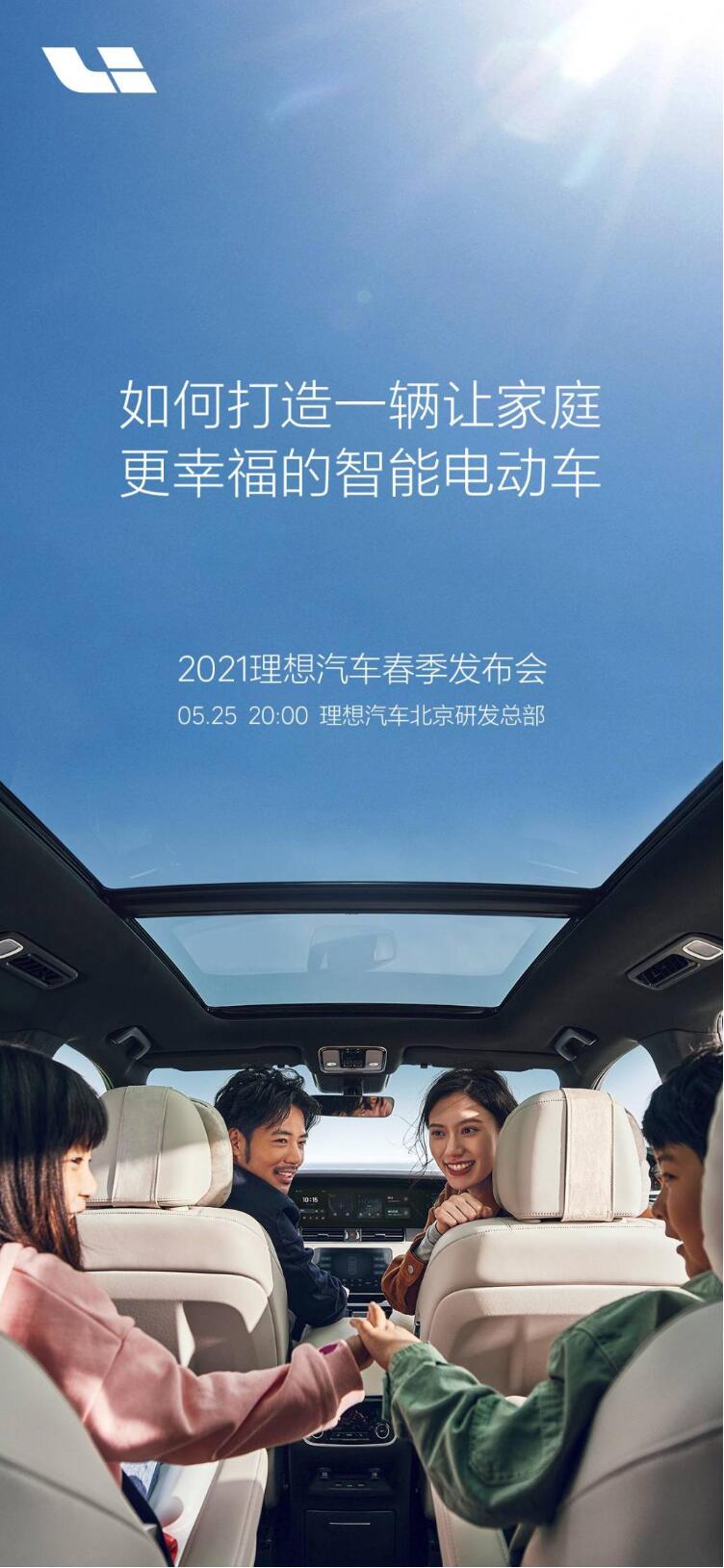 (Source: Li Auto)
Li Auto currently has only one model on sale - the Li ONE, which was unveiled in October 2018 and began deliveries in the fourth quarter of 2019.
Last week it was reported that Li Auto's upcoming upgraded Li ONE is a slightly revised model with optimized upgrades to the exterior, interior and features, and potentially with more than 60 new and improved features.
Following these upgrades, the price of the Li ONE will likely be adjusted from RMB 328,000 ($50,940) to RMB 350,000 - 360,000.
According to the previously released declaration drawings of the Li Auto, the exterior design of the new car will not change much, with more choices of body color and four wheel styles available.
In terms of the interior, the new car may upgrade the in-car system with a more accurate high precision map and fine-tune the multi-function buttons on the steering wheel.
The thickness of the front seats is said to be increased, and a seat massage function may be added to bring a more comfortable ride.
In terms of assisted driving, the new car is expected to be equipped with chips and technical support provided by Chinese chip company Horizon Robotics, together with the newly added millimeter-wave radar to enhance the self-driving capability.
The new car's rear electric motor may increase its peak power to 145kW and its fuel tank can reach 55 liters, bringing better range performance.
Its internal combustion engine is said to be extended with a 1.2T three-cylinder engine, a ternary lithium battery with a capacity of 40.5kWh and a combined NEDC pure electric range of 180km.
CnEVPost Daily Newsletter