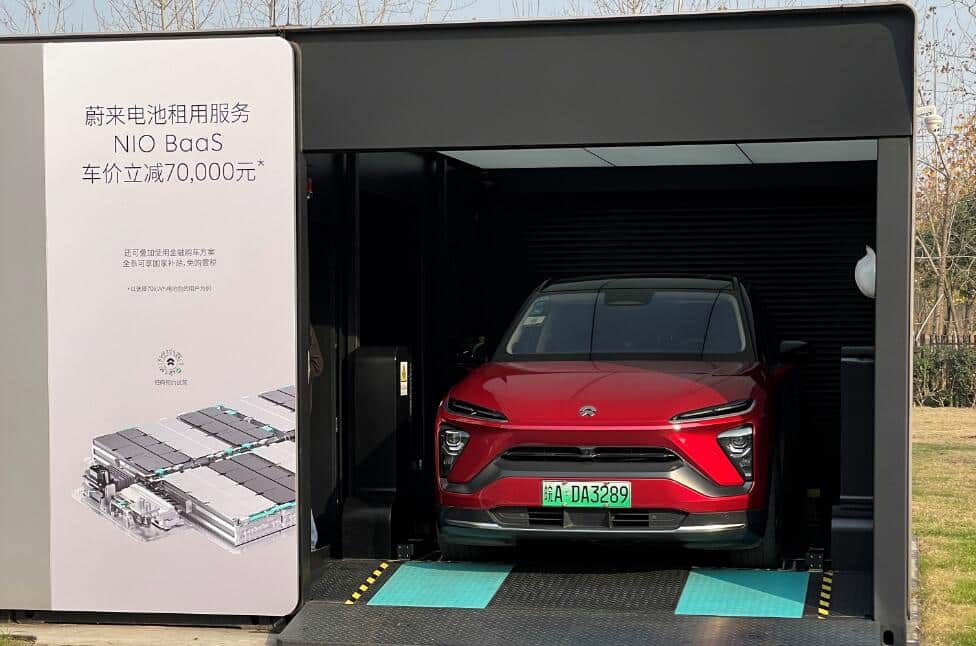 (Source: CnEVPost)
For NIO, the battery rental service BaaS (Battery-as-a-Service) was a major gamble on its fate. Now, as the model achieves initial success, it is becoming increasingly recognized.
NIO's BaaS is one of the Honorable Mentions on Fast Company's World Changing Ideas Awards 2021 list, and the only Chinese company on it.
Last August NIO announced the launch of its BaaS service, which allows users to purchase only the body and rent the battery, lowering the threshold for purchasing a vehicle by at least RMB 70,000 ($10,848).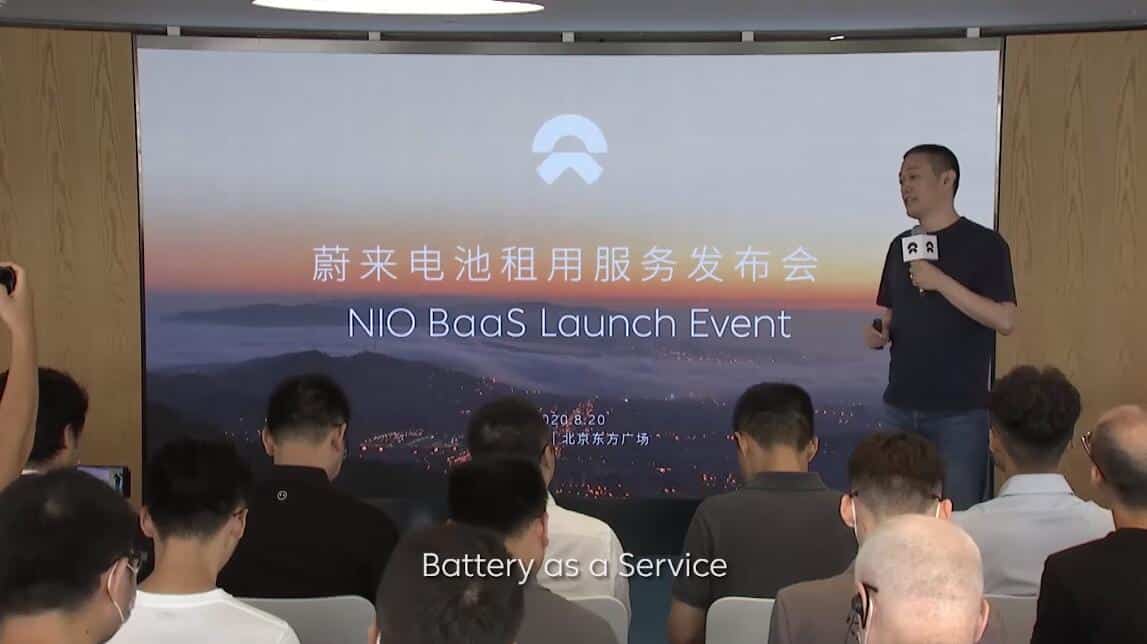 (Source: NIO)
NIO also established Wuhan Weineng Battery Assets with CATL, Guotai Junan International, and Hubei Science and Technology Investment Group in August, which will be responsible for the management of battery assets.
In China's electric vehicle market, vehicles supporting battery swap have taken shape, with NIO being the only vehicle company to deliver such models on a large scale for general consumers.
NIO has said that half of its customers have already purchased vehicles using this model.
With the initial success of the model and China's policy support for it, auto giant SAIC will also soon launch a similar "battery bank" to support the body and battery separation model.
SAIC's deputy chief engineer Zhu Jun recently said that by the end of this year or early next year, a unified battery pack will be introduced, covering 11 models and supporting lithium iron phosphate, ternary lithium batteries, high nickel batteries, and even solid-state battery cells.
This will make SAIC become the second Chinese car company to set up a "battery bank" after NIO to support the body and battery separation model.
As for why China supports the battery swap model, as CnEVPost previously reported, Vice Minister of Industry and Information Technology Xin Guobin mentioned the advantages of the battery swap model at a conference last year.
Here is what he said:
First, the battery swap model allows the body to be separated from the battery, which can reduce the cost of purchasing a vehicle for consumers.
Second, the battery swap time is shorter than the time to fill a tank of gas, which can make consumers travel more conveniently.
Third, the battery operation company will monitor, maintain and manage the battery centrally, which is conducive to extending the life of the power battery and improving the safety of the battery.
Fourth, such batteries can be charged at preferential rates during off-peak hours, thus reducing charging costs.
Fifth, consumers can consider how large the capacity of the battery rented that day according to the daily mileage, saving energy.
Sixth, the battery swap model can also give rise to new service models.
CnEVPost Daily Newsletter