Li Auto establishes new company in Shanghai with RMB 1 billion registered capital
Chinese electric vehicle company Li Auto set up a new company in Shanghai on April 20 with a registered capital of RMB 1 billion ($154 million), according to data provider Qichacha.
The new company, called Shanghai Li Auto Technology Co. Ltd, is wholly owned by Leading Ideal HK Limited and is legally represented by Li Auto CEO Li Xiang. Leading Ideal HK is a shell company registered by Li in Hong Kong in May 2017.
The company's scope of operations includes technology services and development within the fields of automotive technology, cloud platform technology, and big data technology.
Its business scope also includes the planning, development, and design of electric vehicle charging and battery swap infrastructure.
It also includes the research and development of equipment and components for battery swap stations, charging piles, and energy storage systems.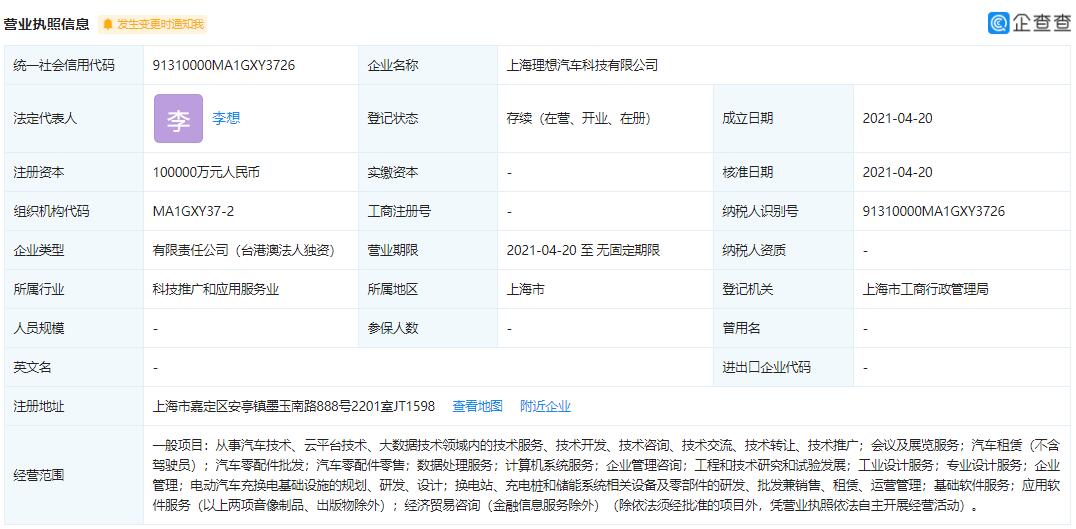 (Source: Qichacha)
In February, Li Auto announced the opening of an R&D center in Shanghai to develop cutting-edge technologies, including high-voltage platforms and ultra-fast charging technology, autonomous driving technology, and next-generation smart cabin technology.
The center will also have complete development capabilities for new models, Li Auto said.
Hiring for the center has already begun, and the R&D center will be more than 2,000 people in size, the company said.
Li Auto opens R&D center in Shanghai to focus on cutting-edge technologies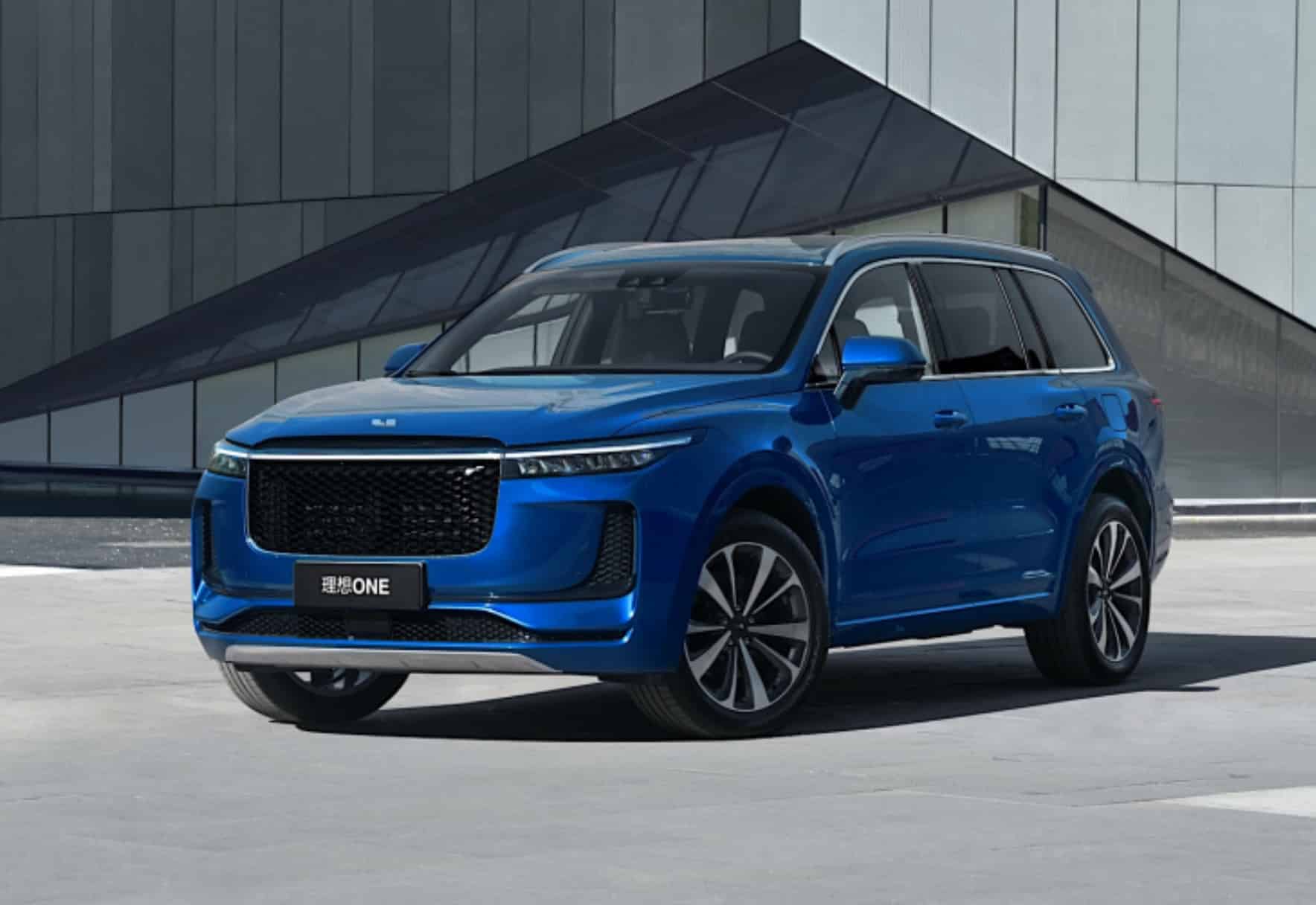 (Source: Li Auto)