XPeng delivered mixed underlying first-quarter results with guidance reflecting lingering challenges from the Covid lockdowns.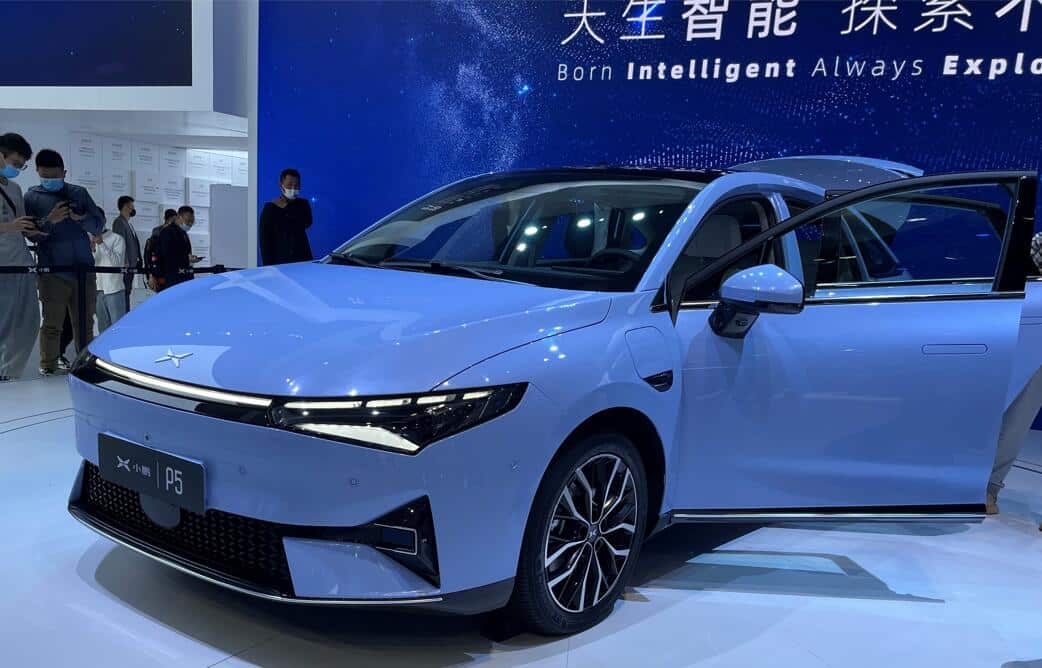 (Image credit: CnEVPost)
XPeng Motors (NYSE: XPEV, HKG: 9868) reported first-quarter revenue that beat expectations on Monday, but gave downbeat guidance for the second quarter.
Deutsche Bank analyst Edison Yu's team then gave their quick take on XPeng's earnings report, below, from their research note.
XPeng delivered mixed underlying 1Q results with guidance reflecting lingering challenges from the Covid lockdowns as we previewed.
Deliveries were already reported at 34,561 units (+159% YoY), leading to revenue of 7.45bn RMB, essentially in line with our forecast.
Total gross margin increased 20bps QoQ to 12.2%, compared to our 12.3% estimate (consensus 12.7%), hurt by lower vehicle margin (raw materials headwinds) being mostly offset by higher "other" margin.
Opex of 2,863m RMB came in much lower than expected (DBe at 3,446m), driven by more pronounced CNY seasonal factors and what we believe was greater cost control.
All together, EPS of (1.80) came in much better than our (2.33) forecast.
Management provided what we view as appropriately conservative 2Q22 volume guidance, calling for 31,000-34,000 deliveries, vs. our 33,500 forecast. This implies MoM improvement from April's ~9,000 as the Zhaoqing plant returned back to 2 shifts in mid-May, leading us to believe June will see a material volume increase relative to May. Overall, this is expected to translate into sales of 6.8-7.5bn RMB.
On gross margin, management did not provide clear guidance but it appears 2Q could see a sequential decline due to the imbalance in the order book (price hike benefits lagging fulfilled orders) with 3Q showing improvement and 4Q likely high point of year.
XPeng provided further color on these topics:
Order book: in areas where the Covid lockdowns are not having a large impact, the demand is returning back to pre-price hike levels (took about a month to re-build the pipeline after price increase hangover)
XPILOT: management is pivoting toward standardizing the higher level ADAS software across trims on P5 and P7 (and future vehicles like G9), meaning the penetration rate will naturally increase a lot; to offset the margin dilution, XPeng did already raise prices and is phasing out free charging perks.
Future models: the two models next year should be higher price/margin (i.e., 20% gross margin) with one being a larger P9 sedan (+400k RMB price range). This model appears to be going after the luxury sedan market where the German automakers have historically dominated, similar to the ET7 in terms of positioning.
CnEVPost Daily Newsletter