BYD's net profit will continue to improve every quarter going forward as lithium carbonate prices fall and model price increases bring profit flexibility, CITIC Securities said.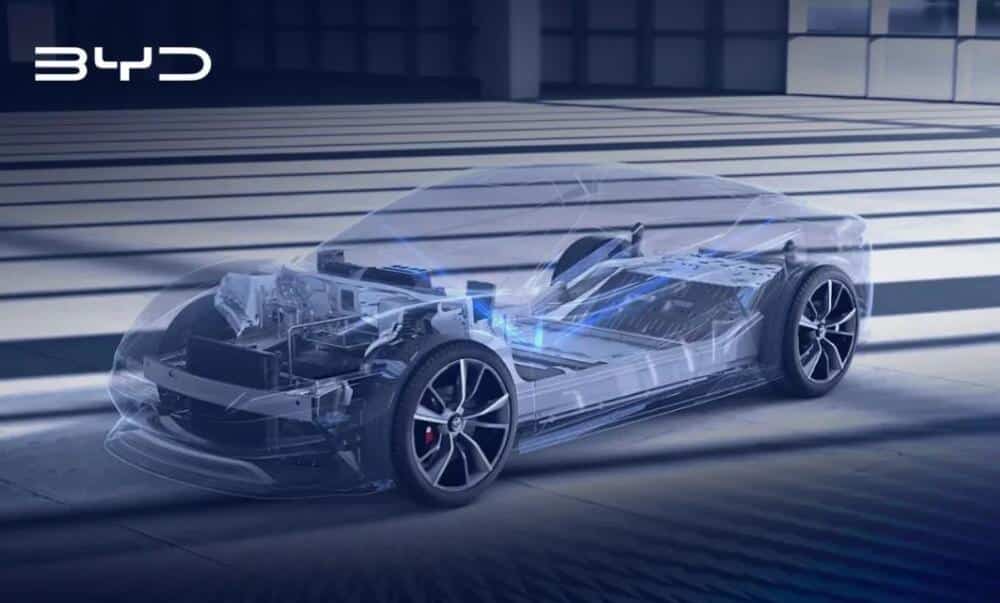 (Image credit: BYD)
BYD (OTCMKTS: BYDDY, HKG: 1211) released an encouraging first-quarter earnings forecast on Monday, becoming an important reason for analysts to be more optimistic about the company.
BYD has passed the point of greatest earnings pressure, and even in the most stressful first quarter, its average profit per vehicle could still reach about RMB 1,000 ($156) in a neutral scenario, said CITIC Securities analyst Yuan Jiancong's team in a research note today.
With lower lithium carbonate prices and profit elasticity from BYD's model price hikes, as well as the company's strong delivery releases, its net profit will continue to improve in each future quarter, the team said.
BYD expects to post net profit of RMB 650 million to RMB 950 million in the first quarter, up 174 percent to 300 percent from RMB 237 million in the same period last year and up 7 percent to 57 percent from RMB 602 million in the fourth quarter last year, according to its earnings preview released Monday.
In the first quarter, the new energy vehicle (NEV) industry in general continued its rapid growth momentum despite the adverse impact of the macroeconomic downturn and the Covid epidemic, BYD said.
BYD's NEV sales hit a record high and its market share continued to climb, achieving rapid year-on-year growth, the company said, adding that this drove a significant improvement in earnings and somewhat hedged the pressure on earnings from rising upstream raw material prices.
BYD's NEV sales reached 286,000 units in the first quarter, up 423 percent year-on-year, with a 26.7 percent market share, ranking first in China, CITIC Securities noted.
The company has officially announced the discontinuation of production and sales of fuel vehicles, completing a historic transformation, the team said, adding that its cell phone parts and assembly business was affected by weak demand and low capacity utilization, leading to pressure on earnings.
BYD's automotive business is expected to report net profit attributable to the parent company of RMB 140 million to RMB 440 million in the first quarter, which corresponds to an average net profit of RMB 480-1,510 per vehicle, exceeding market expectations, the team said.
CITIC Securities is bullish on BYD's product matrix, saying its model cycle continues to move upward and its electrification technology leads the industry.
The company's flagship sedan, Han, went on sale in July 2020, and the family's hot sales validate the competitiveness of BYD's electric products and lead the company in a new model cycle, the team said.
The Qin Plus, Song Plus and Tang, equipped with the new fourth-generation plug-in hybrid platform DM-i, went on sale in March and April 2021, respectively, with sales of the DM-i series boosted and order structure optimized, according to the team.
BYD's Dolphin and Yuan Plus EV, pure electric vehicles built on the e platform 3.0, were released in August and November 2021, respectively, and are now gradually replacing fuel cars in the same price range, the team said.
The company's blade battery technology, unveiled in March 2020, leads the industry with high energy density, low cost and high safety, the team said.
BYD has been supplying power batteries to other companies since 2020, and its current customers in China include car companies such as Changan, Sokon, BAIC and FAW Hongqi, and in overseas markets it is expected to supply to globally renowned automakers including Toyota and Mercedes-Benz, the team said.
The competitiveness of BYD's NEVs continues to be verified in the domestic market and already has an advantage over overseas car companies, and the time is ripe for expansion in the international market, according to CITIC Securities.
Since the second half of 2021, BYD's high-end models Han, Tang, Song and Yuan EV have been unveiled and sold in several overseas countries and regions, the team said, adding that 2022 will be the first year of BYD's expansion in the global market, opening up medium- and long-term growth space.
CITIC Securities expects BYD to deliver more than 1.5 million electric passenger cars in 2022, and says the company's model upward cycle is expected to continue as new e platform 3.0 models and premium brand products enter the market.
CnEVPost Daily Newsletter