As of December 30, NIO had 756 battery swap stations in China, 203 of which are located along highways.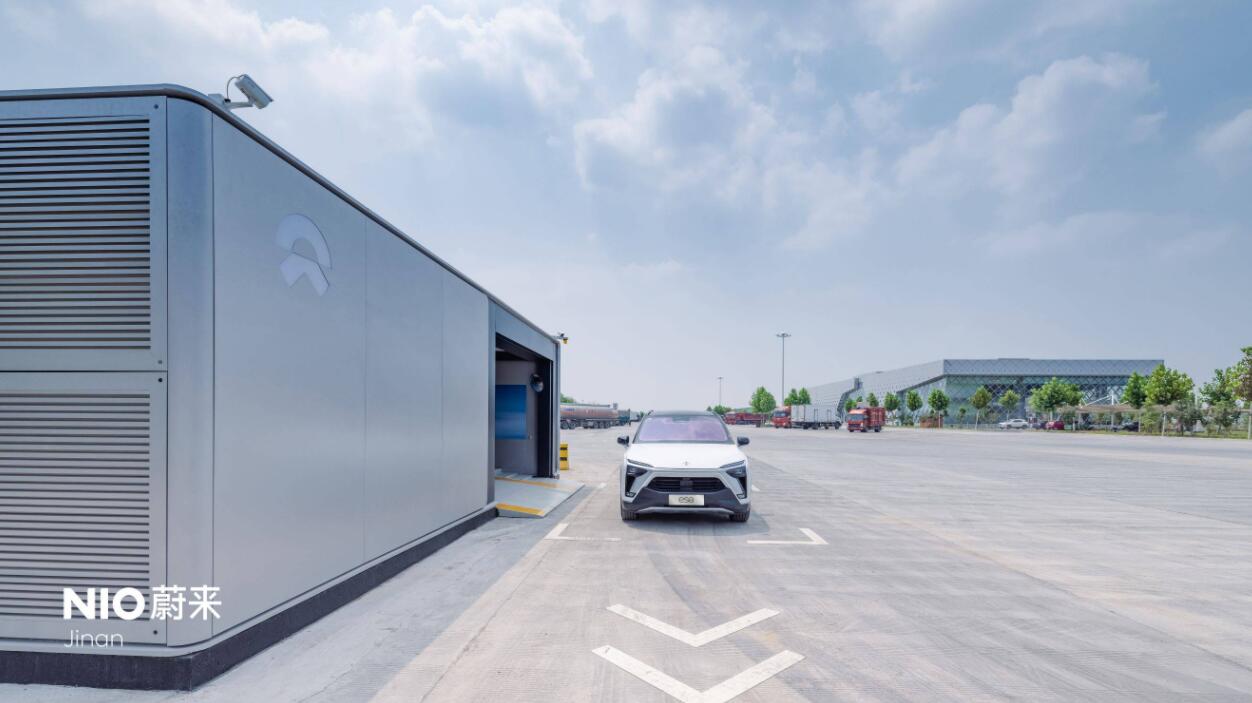 (Image credit: NIO)
NIO announced today that its battery swap network has initially completed its coverage of highways in Shandong province in eastern China with the opening of a new station in the Jinan East Service Area of the G20 Qingdao-Yinchuan Expressway.
As of December 30, NIO had 24 battery swap stations in Shandong province along the highways, the company said.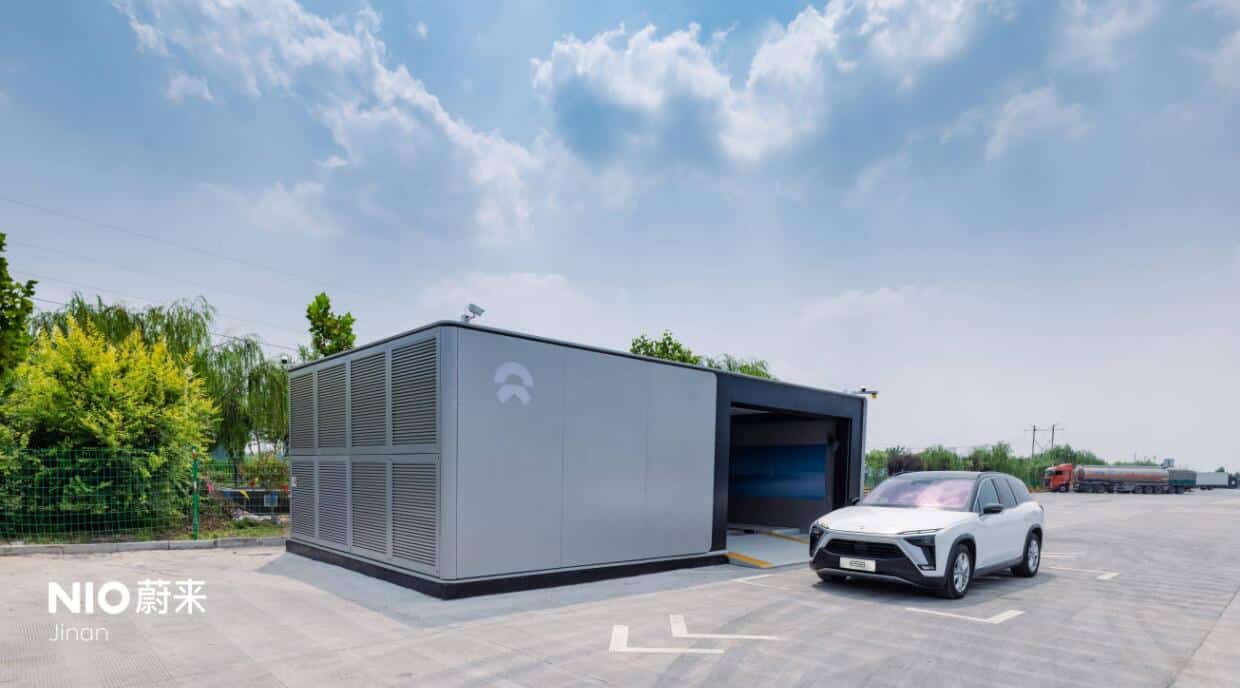 In late September, NIO announced it would complete its battery swap network covering eight major highways and four densely populated metropolitan areas by the 2022 Chinese New Year holiday, which falls on January 31.
The company's goal announced in September of increasing the number of battery swap stations covering highways to 169 by the Chinese New Year has already been achieved.
According to data monitored by CnEVPost, NIO added three new battery swap stations today, bringing the total to 756, including 203 along highways.
As of today, NIO also has 588 supercharging stations with 3,282 charging piles, 619 destination charging stations with 3,419 piles, and access to over 440,000 third-party charging piles.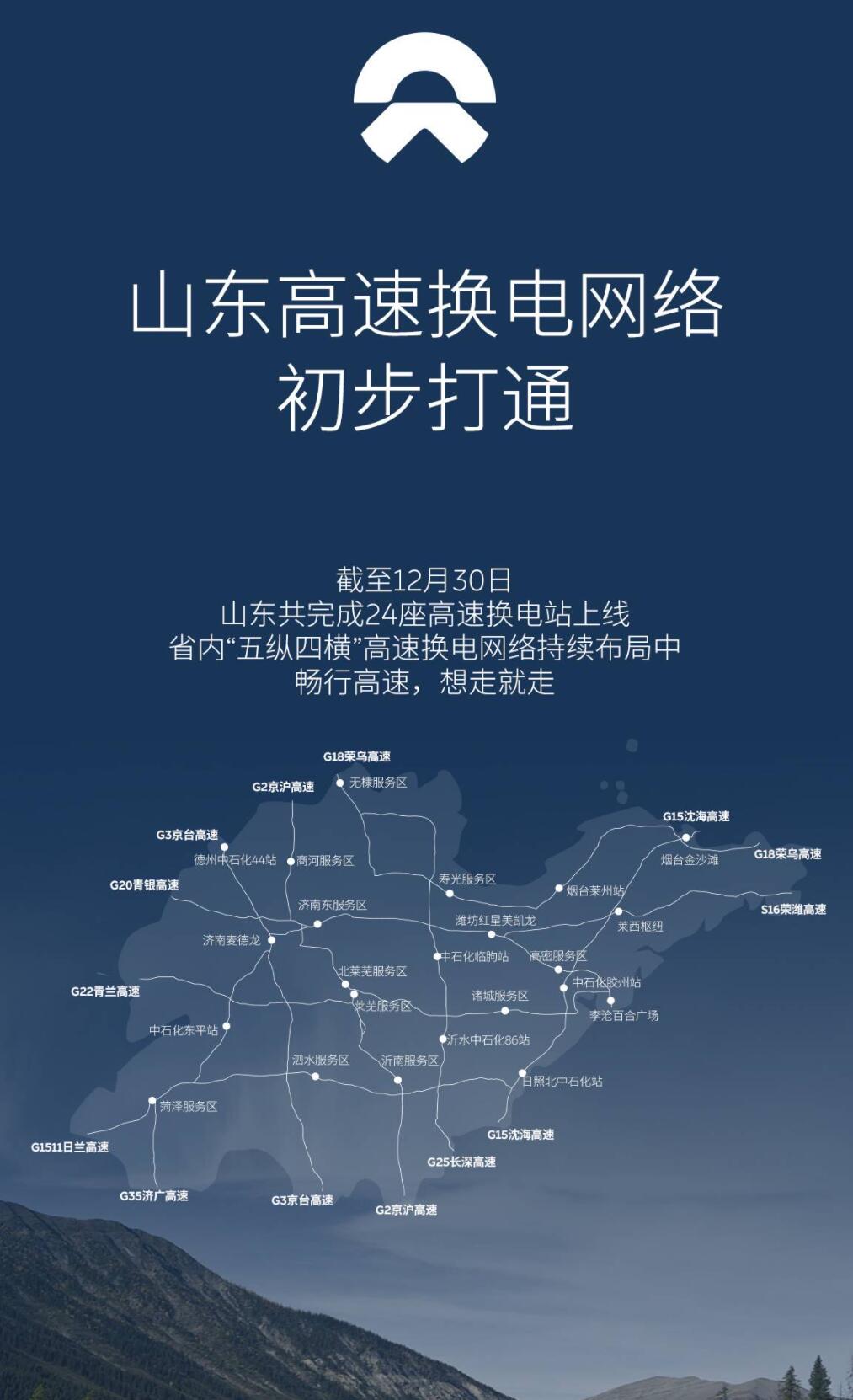 Get China EV News Directly in Your Inbox
Join our Telegram group to be alerted the moment we publish an article: t.me/CnEVPost
If you like what we do, you can buy us a coffee, via the button in the lower right corner or by clicking here.