Everyone knows that electric vehicles (EVs) need to get their power from the grid. But have you ever thought that one day your vehicle could power the public grid?
At the 2021 World New Energy Vehicle Congress (WNEVC) event in southern China's Hainan Province on September 16, State Grid, China's state-owned electric utility corporation, showed off a device that would allow EVs to do just that.
State Grid calls the device a "supercharging cluster" with power distribution, protection, power exchange, charging and reverse charging capabilities, according to the Shanghai Securities News.
The device's primary function is currently to charge EVs, with a maximum power of 360 kilowatts (kW). In comparison, Tesla's latest V3 Supercharger has a maximum power of 250 kW.
In addition to charging EVs, the device also allows EVs to provide power to the public grid, the Shanghai Securities News quoted State Grid staff as saying.
This is based on the V2G (Vehicle to Grid) technology developed by State Grid, which allows the vehicle's power battery to be charged and discharged according to grid demand through a bi-directional charger and discharger, the staff member said.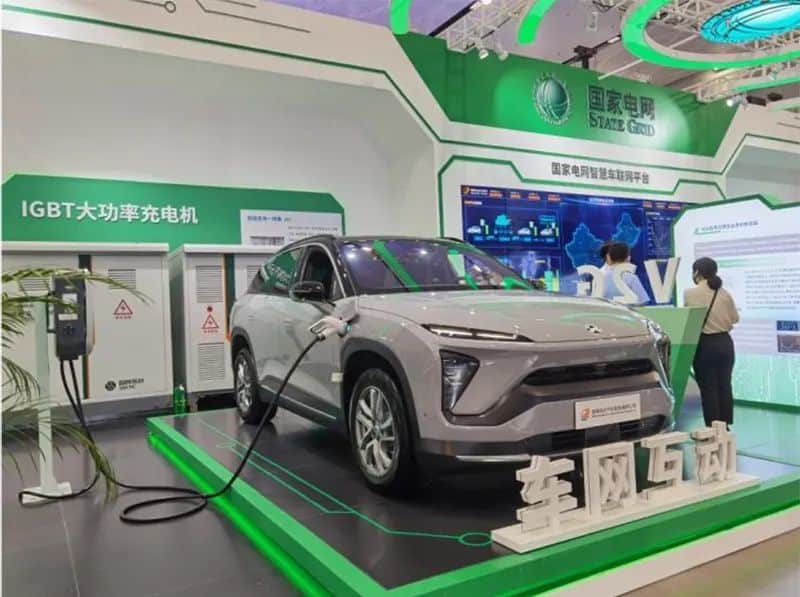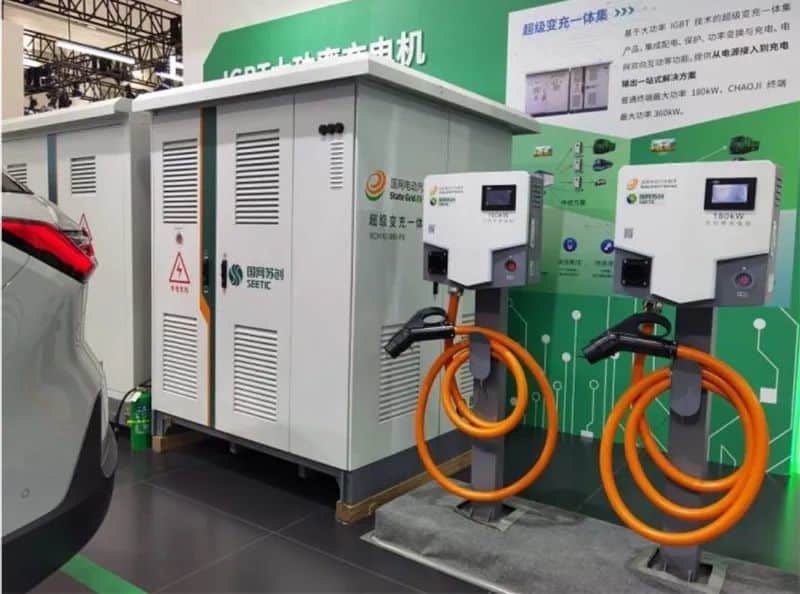 (Photo source: Shanghai Securities News)
With V2G technology, the grid can supply power to the EV, and the EV can return power to the grid. This allows EVs to participate in regulating the grid's output curve and trading clean energy power, allowing for positive interaction between EVs and the grid, the report said, citing State Grid sources.
This scenario was also explained by State Grid's chairman Xin Baoan in a speech at WNEVC, saying that EVs are an important energy storage resource with the ability to deliver power back to the grid and help smooth out the grid's output curve.
"EVs are like giant sponges that can store electricity," Xin said.
From the grid's perspective, EV charging is flexible, behavior can be guided and patterns can be predicted. With the widespread use of V2G technology, the ability of EVs to reverse power delivery to the grid offers tremendous potential for energy storage.
By 2025, the adjustable load for EV charging in China is expected to reach 30 million kW, accounting for 2 percent of electricity use, and the storage resource they provide is expected to exceed 150 billion kWh, he said.
NIO's William Li says automakers should play bigger role in carbon neutrality
CnEVPost Daily Newsletter