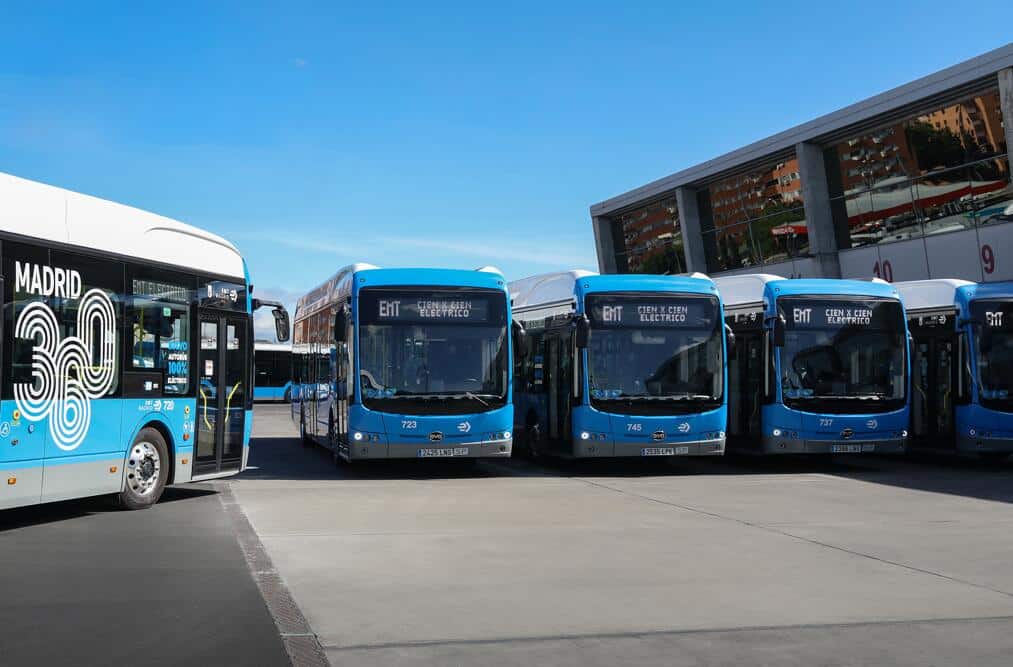 (Photo source: BYD)
BYD announced on July 29 that it has been awarded another order for 20 12-meter pure electric buses by Madrid's principal public transport operator, EMT Madrid.
BYD has won three consecutive orders for EMT's electric buses from 2019 to date.
The vehicles will be produced at BYD's European production facility in Komárom, Hungary, and put into operation in Madrid by the end of this year, according to a press release sent to CnEVPost.
The addition of this order will bring the BYD fleet of pure electric buses operated by EMT to 65 units.
In May 2020, BYD delivered 15 pure electric buses to EMT for the first time to be put into operation on bus route 52 in Madrid.
In August 2020, BYD signed a procurement agreement with EMT for 30 pure electric buses, which was the largest pure electric bus tender project in the history of Spain at that time.
Up to now, BYD has delivered more than 70 pure electric buses to mainstream operators in Spain, mainly driving in cities including Madrid, Barcelona and Valencia, with a total operating mileage of more than 4.5 million kilometers.
BYD announced in May that it had won an order for 50 pure electric buses from Turin Bus Group (GTT) in Turin, Italy, the largest ever tender for pure electric buses there.
BYD also announced the signing of a framework agreement with GTT for the procurement of an additional 50 pure electric buses, scheduled to be delivered and put into operation within the next four years.
Get China EV News Directly in Your Inbox