BYD launched a lower-priced standard range version of its flagship Han EV on July 31, following Tesla's price cut for the Model 3 in China.
The model has an NEDC range of 506km and a subsidized price of RMB 209,800 ($32,469).
Previously its three versions were priced at RMB 229,800, RMB 255,800 and RMB 279,500, with NEDC ranges of 605km, 605km and 550km respectively.
The most expensive Han EV model has a reduced range due to the use of 4WD motors.
All three versions use a blade battery with a capacity of 76.9 kWh, which takes 25 minutes to charge from 30 percent to 80 percent.
The two previously less expensive versions have a 0-100 km/h acceleration time of 7.9 seconds and the highest-priced version is 3.9 seconds.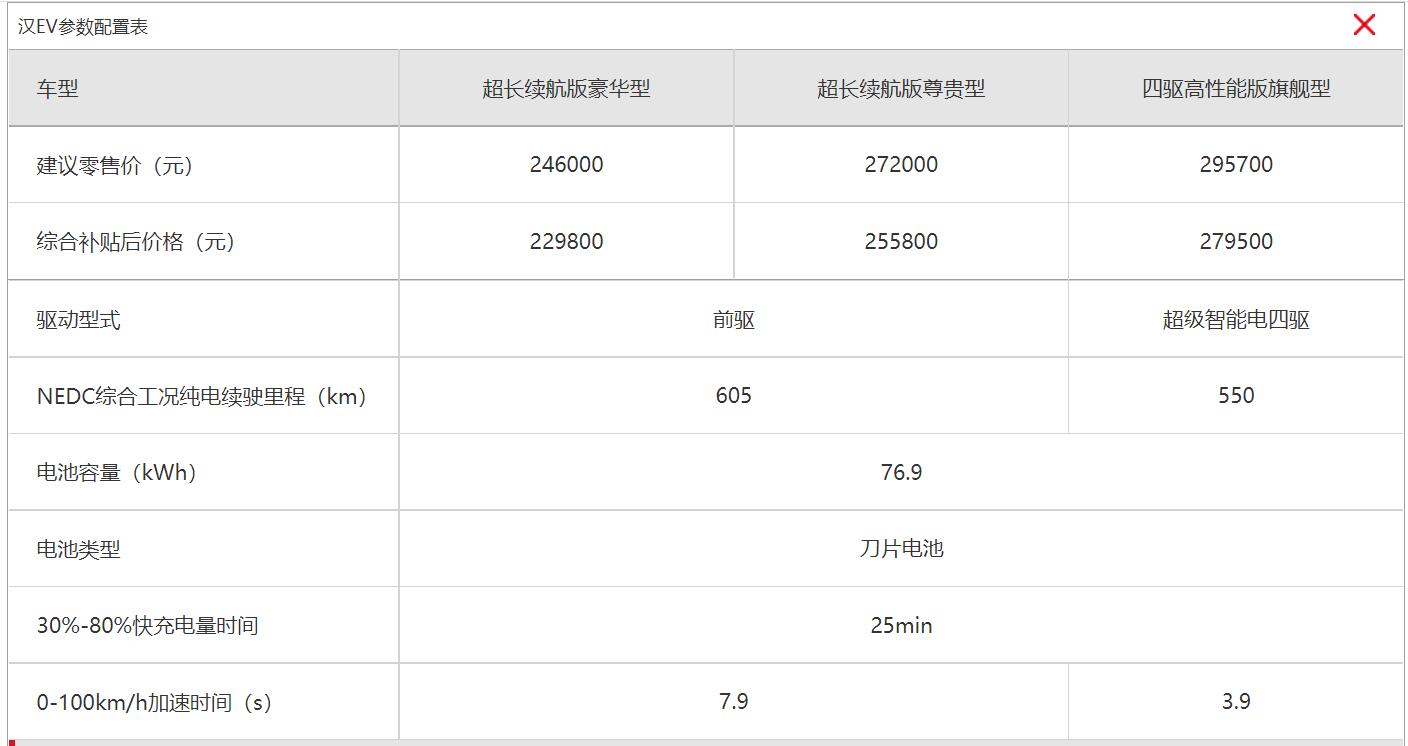 Apart from stating on Weibo that the standard range version of the Han EV has a range of 506 kilometers, BYD's website has yet to update details about its specifications.
Tesla announced on Friday that the starting price of the standard range version of the Model 3 in China is being reduced by RMB 15,000 to RMB 235,900 after subsidies effective immediately.
The Han EV's lower-priced model gives it a price advantage over the Model 3 with the price cut.
The Han EV sold 5,802 units in June, compared to 16,515 Model 3 units in June, according to the China Passenger Car Association.
The lower-priced Han EV is available for pre-order now, with deliveries expected to begin in September 2021.
As of press time, BYD's stock traded in Shenzhen is up more than 6 percent.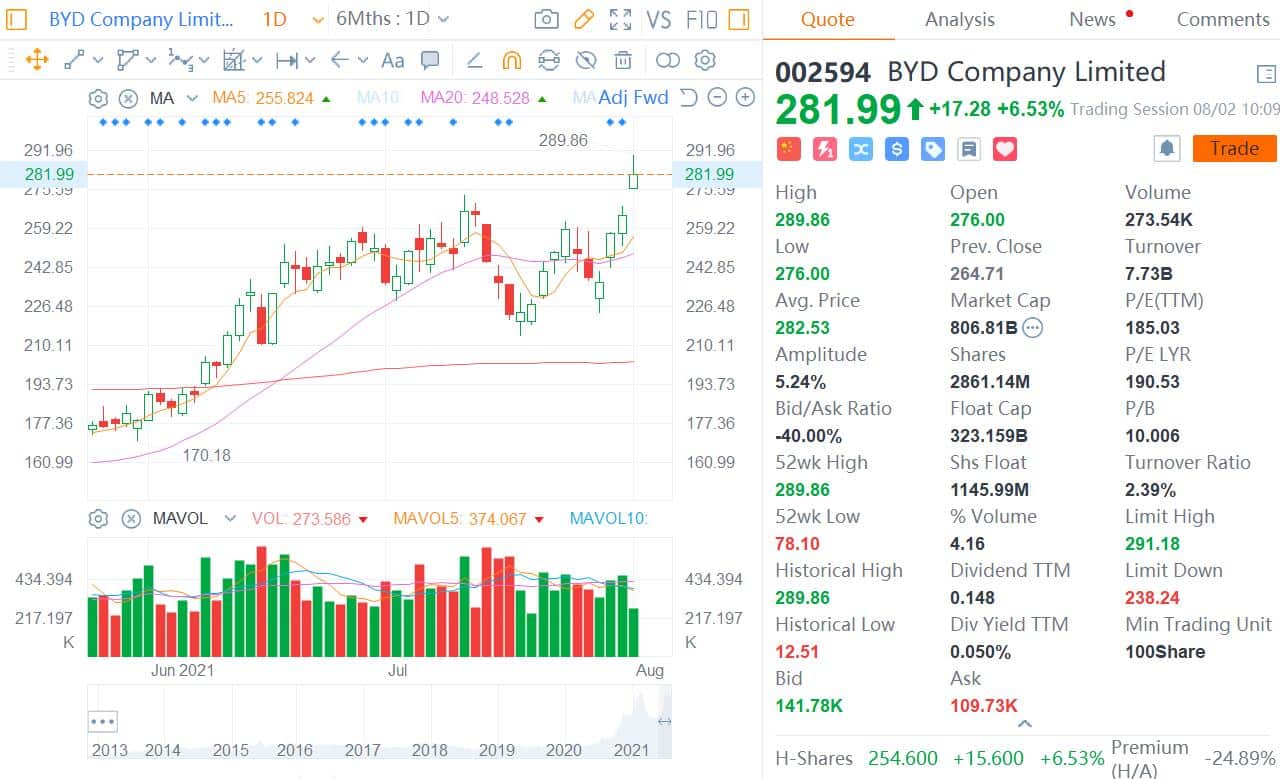 BREAKING: Tesla cuts Model 3 standard range price in China by about $2,323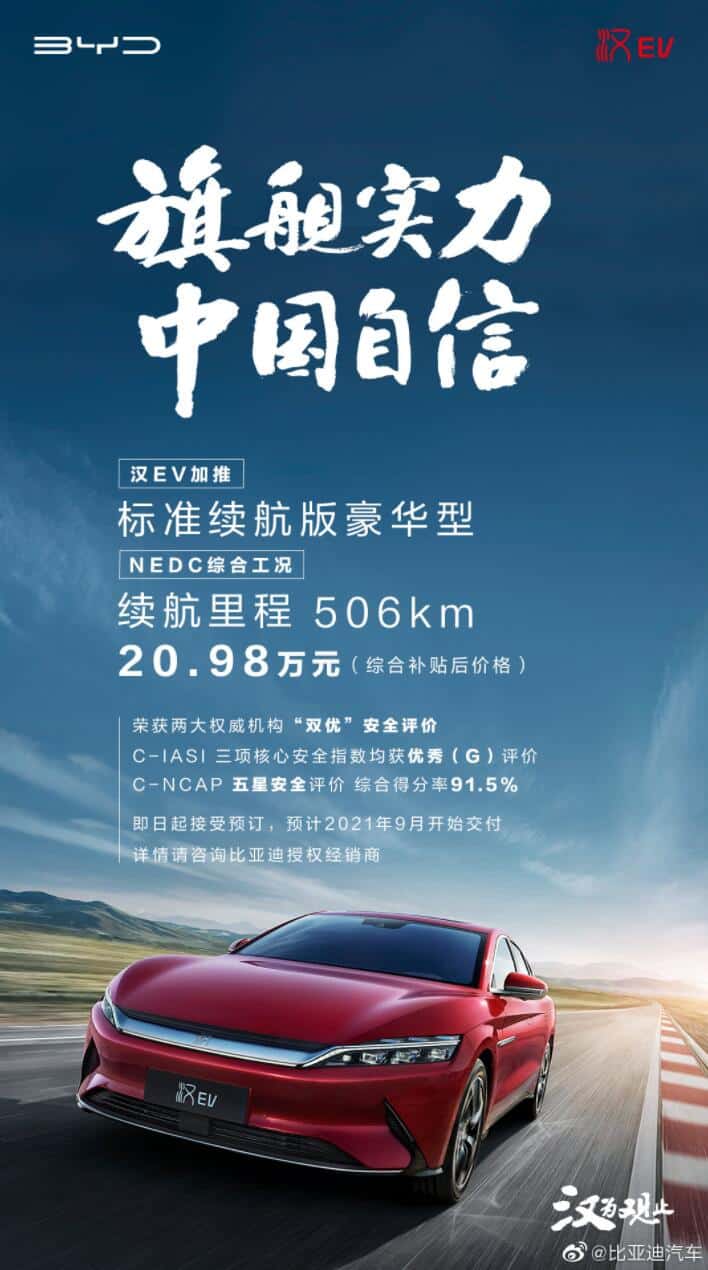 Get China EV News Directly in Your Inbox
Join our Telegram group to be alerted the moment we publish an article: t.me/CnEVPost