California-based electric vehicle company Faraday Future (FF) will begin trading on the Nasdaq on July 22, as Property Solutions Acquisition Corp's (PSAC) shareholder meeting approves a deal to merge with it.
PSAC held a special meeting on July 20, after the previously announced proposal for it to merge with FF received shareholder support, and an 8-K form with the results of the vote has been filed with the US Securities and Exchange Commission, according to an announcement made by FF on Wednesday.
The business combination of the two is expected to close around July 21, 2021, and FF expects to receive about $1 billion in funding, according to the announcement.
Upon completion of the business combination, PSAC will be renamed "Faraday Future Intelligent Electric Inc." and its common stock and warrants are expected to begin trading on the Nasdaq exchange on July 22, 2021, under the ticker symbols "FFIE" and "FFIE.WS", respectively, FF said.
In March, FF announced that it had reached a definitive agreement with special-purpose acquisition company (SPAC) PSAC for a business combination that will result in the listing of the combined entity on Nasdaq.
In late June, FF announced that the latest version of its listing document, S4, had become effective and that the SEC had approved PSAC's plan to merge with it.
The formal merger transaction between the two parties will be completed on July 20 and the company will list on the Nasdaq on July 21, the company said at the time.
FF is an electric car company founded by Jia Yueting, an entrepreneur who filed for bankruptcy in the US in October 2019 after accumulating billions of dollars in personal debt.
The merger deal will provide sufficient funding for mass production and delivery of its first flagship product, the FF 91, in the following 12 months, the company said.
FF expects to sell more than 400,000 units over the next five years. As of June 25, its first flagship model, the FF 91, has received more than 14,000 orders.
Over the next five years, FF's passenger vehicle plans will include the FF 91 series, FF 81 series and FF 71 series. FF 81 is expected to go into mass production in 2023 and FF 71 is expected to go into mass production by the end of 2024.
Faraday Future announces nearly $100 million in debt financing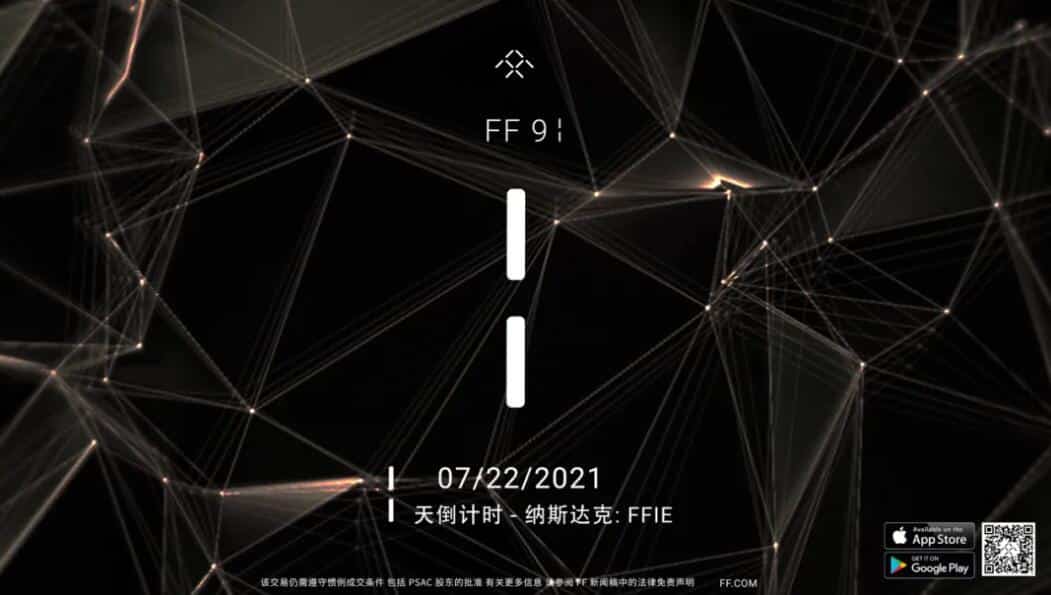 Get China EV News Directly in Your Inbox
Join our Telegram group to be alerted the moment we publish an article: t.me/CnEVPost