Chinese electric car company NIO's flagship sedan ET7, released earlier in the year, is equipped with a number of advanced technologies, LiDAR being one of them. At a recent event, Innovusion, the supplier of that LiDAR, provided more details about it.
Innovusion's LiDAR, developed in collaboration with NIO, will be a "high-performance product" with a 120-degree ultra-wide viewing angle and ultra-high resolution that can detect up to 500 meters, company co-founder and CEO Bao Junwei said at the recent China Auto Bluebook Forum.
LiDAR for production vehicles is not for show, it is a high-performance product that responds to the needs of L3 and L4 autonomous driving, and is a reliable complement to L2 autonomous driving, he said.
"LiDAR, in conjunction with other sensors, ensures the safety and reliability of autonomous driving," he said.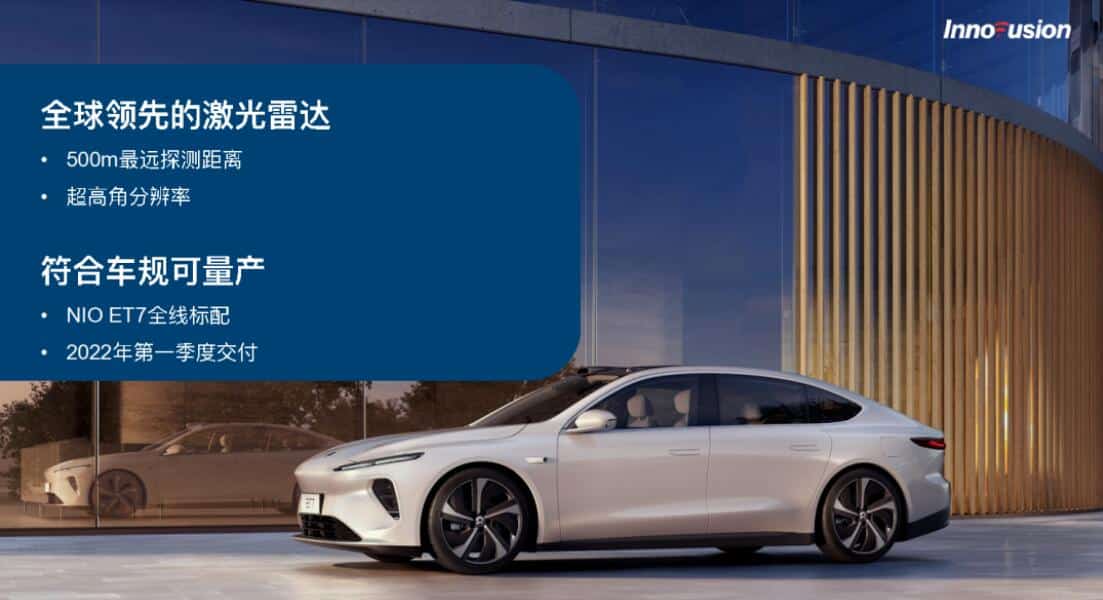 (Source: Innovusion)
Bao believes the trend toward widespread use of LiDAR is just beginning. "If we draw an analogy with smartphones, this is the eve of the smartphone explosion, which was the state of 2006," he said.
For the four fundamental components of LiDAR, the laser transmitter, scanner, receiver, and processing device, Innovusion uses a 1,550nm fiber laser, a rotating mirror + oscillator solution, an APD avalanche diode, and an FPGA field-programmable gate array.
Innovusion's LiDAR's unique "fixed-eye gaze" feature generates a high-density point cloud locally in the field of view to obtain more accurate three-dimensional information, according to Bao, adding that it allows for better tracking of vehicles and pedestrians, improving the reliability and safety of autonomous driving.
"As the global leader in production-ready LiDAR, Innovusion is well-positioned for the continued evolution of NIO NAD's full-stack autonomous driving technology," he said.
Innovusion was founded in 2016 and has R&D teams in Silicon Valley, US and Suzhou, China.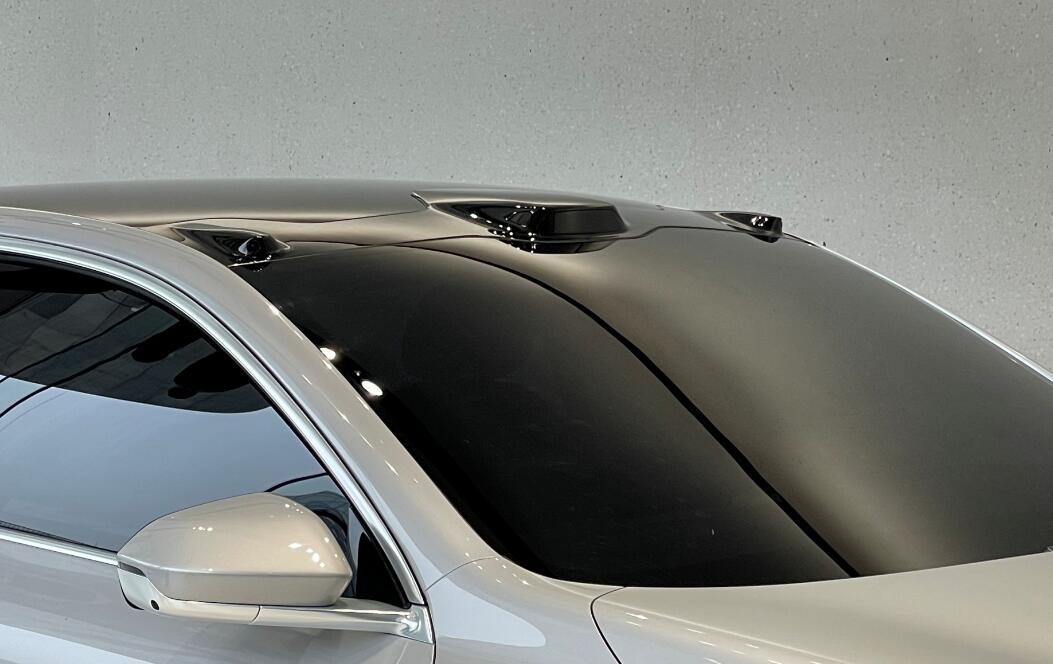 (Source: CnEVPost)
CnEVPost Daily Newsletter