Lifan Technology has been impressively successful in the motorcycle market for many years but has been on the verge of bankruptcy in recent years due to poor business practices in the automotive market. Now the company has been reborn after a restructuring and has announced the launch of its first battery swap-enabled mass-produced model.
The company announced today that its first battery swap-enabled MPV has rolled off the production line at its Chongqing manufacturing base, marking the gradual return of its automotive business from the "intensive care unit" after treatment.
The new vehicle, rebranded from Geely's Maple 80V, is positioned as a pure electric B-class MPV, with length, width, and height of 4706*1909*1696mm respectively.
Geely's first model that supports battery swap in 60 seconds goes on sale
The vehicle is equipped with a ternary lithium battery, with a flat battery pack design and NEDC ranges including 400 and 500 km options.
It uses a new generation of chassis technology that allows for a 60-second fast battery swap, the company says.
In addition to the MPV, Lifan will launch two additional battery swap-enabled models this year - the 60S and 80X.
The 60S will be a sedan for the cab market, while the 80X will be a large SUV aimed at the business car market.
Lifan was founded in 1992 as a vehicle parts institute. In 2006, it launched its first sedan model, and in 2010 it became the first private car company in China to go public.
In the first half of last year, Lifan sold only about 1,000 vehicles, with revenue of only RMB 1.583 billion, a sharp decline of 69.42% from the same period of the previous year, and a net loss of RMB 2.594 billion attributable to the listed company.
The company then underwent a major restructuring and brought in Geely as a shareholder.
Early last month, Lifan said that with the implementation of the restructuring plan, the company's debt issues were effectively resolved, and the supply of funds returned to normal.
As of the end of 2020, Lifan's total liabilities were RMB 6.729 billion yuan, down 9.845 billion yuan or 59.4% from the beginning of the year. Its attributable shareholders' equity, on the other hand, increased by RMB 7.331 billion from the beginning of the year. Net assets were RMB 1.007 billion yuan, an increase of 267.14% year-on-year.
Charging or battery swap: What are Tesla and NIO arguing about?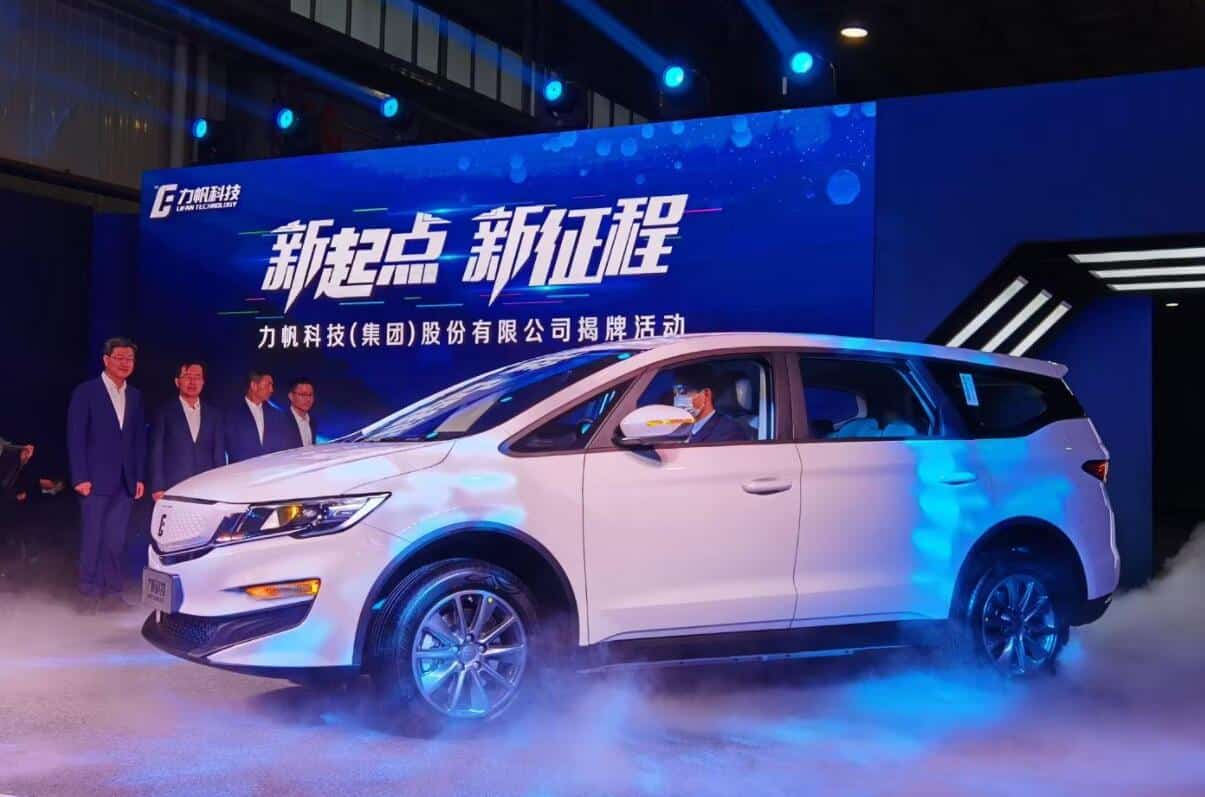 (File photo: Lifan's battery swap-enabled MPV)
CnEVPost Daily Newsletter