NIO expects to deliver 21,000 to 22,000 vehicles in Q2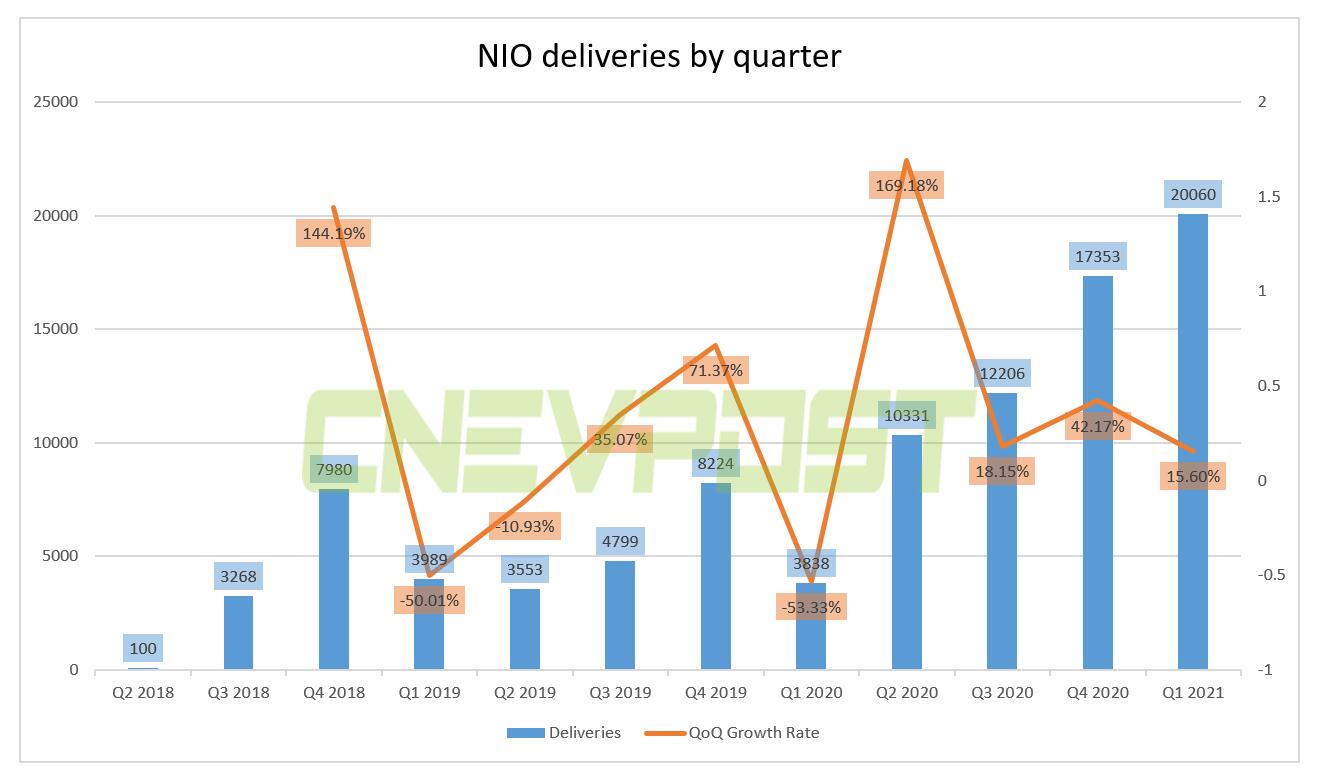 Despite continued supply chain challenges, chip and battery supply shortages don't appear to be affecting NIO as badly as expected, as the Chinese electric car company continues to give strong second-quarter delivery guidance.
In unaudited first-quarter financial results released Friday morning Beijing time, NIO expects to deliver 21,000 to 22,000 vehicles in the second quarter, making it the second quarter in a row to exceed 20,000 deliveries.
According to Deutsche Bank analyst Edison Yu's team, NIO's delivery guidance implies that second-quarter sales could range from RMB 8.15 billion to 8.5 billion, which is broadly in line with the team's estimate of RMB 8.26 billion and above the market consensus estimate of RMB 7.92 billion.
Yu's team believes that NIO may benefit from higher average selling prices and increased sales under the "Others" item.
NIO delivered a total of 20,060 units in the first quarter, reaching a single-quarter delivery of more than 20,000 units for the first time, up 422.7% year on year.
The quarterly delivery figure is also higher than the company's guidance which was lowered to 19,500 units in late March.
Total cumulative deliveries have reached 95,701 as of March 31, 2021.
"NIO started the year of 2021 with a new quarterly delivery record of 20,060 vehicles in the first quarter, representing a strong growth of 422.7% year over year," said William Li, founder, chairman and CEO of NIO.
"The overall demand for our products continues to be quite strong, but the supply chain is still facing significant challenges due to the semiconductor shortage. In light of the strong momentum under a volatile macro environment, we expect to deliver 21,000 to 22,000 vehicles in the second quarter of 2021," Li said.
NIO's Q1 revenue soars 482% year-on-year to RMB 7.98 billion, beating expectations