Baidu ANP test ride: We are at the beginning of a new era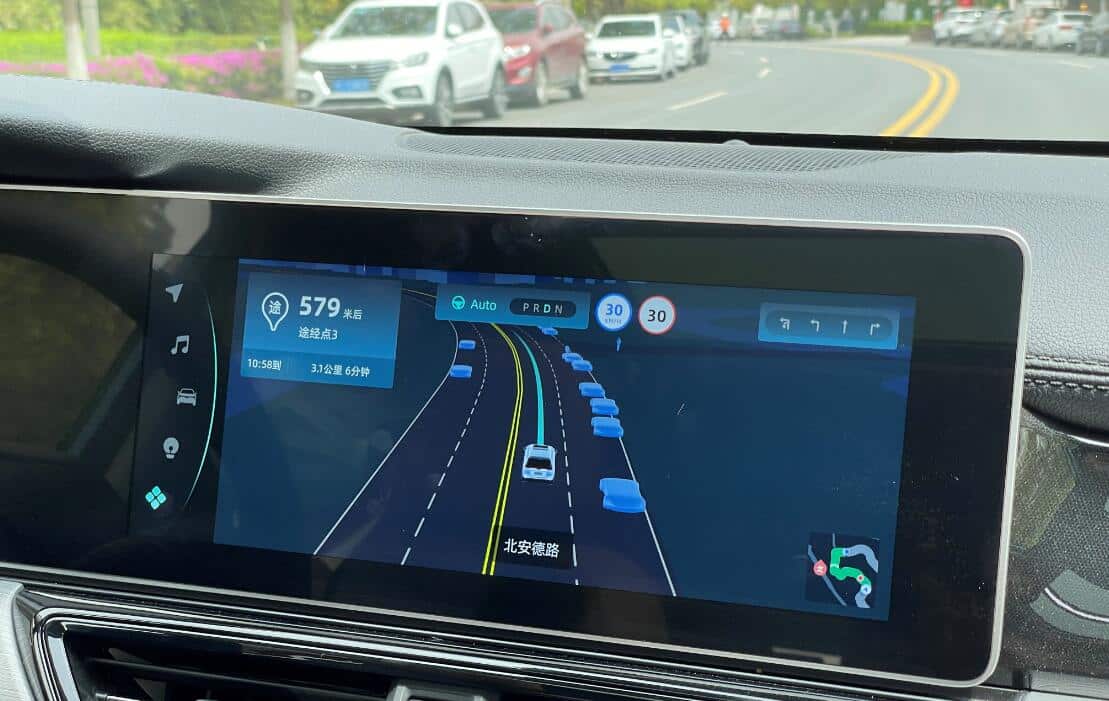 (Source: CnEVPost)
When Baidu offered to invite me to experience their self-driving technology, I gladly agreed because it was a good opportunity to test whether their technology is true to its name.
As one of the first companies to start developing self-driving technology in China, Baidu's Robotaxi with L4 self-driving technology is already being tested with people in many cities.
Unlike custom vehicles like Robotaxis, the vehicle that Baidu invited a handful of media to experience its so-called ANP (Apollo Navigation Pilot) feature in Shanghai this time is a production vehicle - WM Motor's SUV model W6.
As CnEVPost reported on Friday, the W6 went on sale on April 16 with a price tag starting at RMB 169,800 ($26,042). The car is backed by Baidu Apollo's technology, making it China's first production model with L4 driverless capability.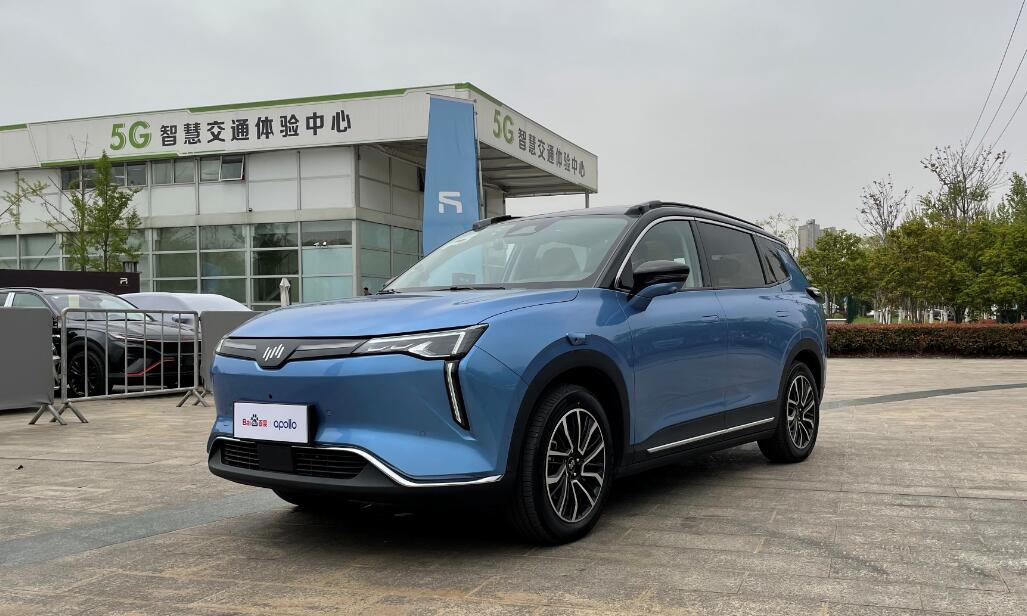 (Source: CnEVPost)
Baidu scheduled my experience for Saturday from 10:30-11 a.m. At 9 a.m., I drove my Tesla Model 3 from my home in southeastern Shanghai to the event location in the northwestern part of the city.
The Map app told me before I left that I could cover the roughly 60 kilometers in an hour, but I had somewhat underestimated the traffic on Shanghai's roads over the weekend, and multiple traffic jams led me to the site at exactly 10:30 am.
On the way to the site, I turned on Tesla's Autopilot at about 4 points of heavy traffic congestion, which saved my foot from having to press the brake and accelerator pedals too often.
As a former owner of a Mazda gasoline car, the traffic jams were a serious test for the right leg. On several previous long drives of about 1,000 kilometers back to my hometown in Central China, my right leg was close to losing consciousness almost every time due to overexertion on heavily congested roads.
WM Motor's L4 driverless-capable WM W6 goes on sale, priced from around $26,000
Impressive capabilities
Before arriving at the site, I expected Baidu's ANP to be conservative in its autonomous driving - after all, traffic conditions in China are very complex and cars often need to be driven carefully to avoid electric scooters, bicycles, and pedestrians.
I also expected that ANP might let me experience a few sudden and unnecessary hard brakes, something I've experienced a few times in my Model 3.
After getting into the passenger seat of the WM Motor W6, a safety officer in the driver's seat set up a segment of about 10 km.
As the safety officer clicked "start" on the screen, the magic began.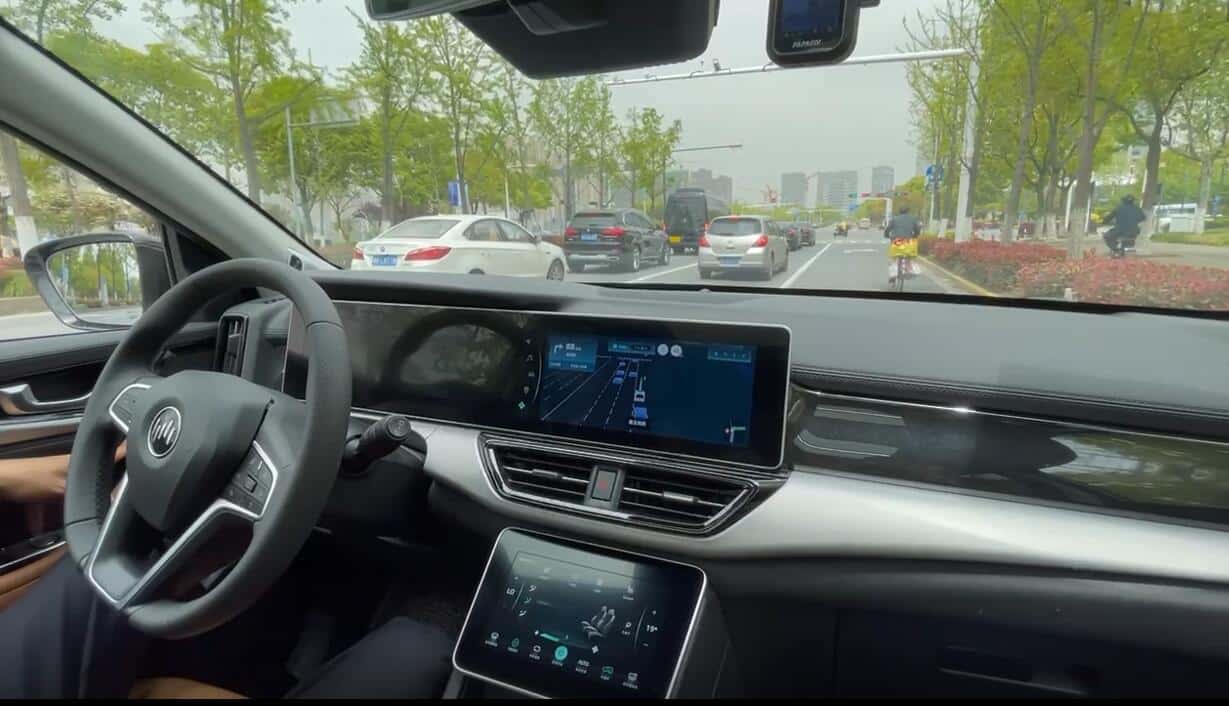 (Source: CnEVPost)
The road we started on was a typical city road with lots of traffic passing by. The vehicle I was in took the opportunity to enter the road exactly as a skilled driver would.
As we drove, the vehicle followed the navigated route and was able to automatically toggle its turn signals, change lanes, and make turns, all so smoothly.
One of the staff members I was traveling with told me on the way that Baidu has been investing in the research and development of autonomous driving since 2013, and the capabilities on display now are the accumulation of technology from the past eight years.
She emphasized that Baidu is using a pure vision solution and is the only company in China currently using this technology route to achieve mass-producible high-level autonomous driving capabilities.
The so-called pure vision solution is where the vehicle relies on multiple cameras in the body to recognize the physical world. This is the same technology route used by Tesla.
In contrast, the other mainstream route is to equip vehicles with extra LiDARs, such as XPeng Motors' P5 sedan just released this week, which has two LiDARs at the front bumper.
I won't discuss the pros and cons of these two routes in detail here. However, the video shown to me by Baidu's staff on the way showed that the ANP-equipped vehicle was equally capable of clearly identifying surrounding vehicles and other objects in heavy rain.
During this experience, I was also impressed by ANP's recognition of traffic lights, especially when the light turned yellow, and the vehicle was able to recognize it and start slowing down in advance.
This is important because failure to accurately identify the state of the traffic light is likely to lead to traffic violations or sudden braking resulting in discomfort for the passengers in the car.
I asked the Baidu staff when ANP's traffic light recognition capability became available, and she told me it was implemented several years ago. And for traffic lights with countdown timers, ANP can recognize the numbers in them, only they are not displayed on the center console screen.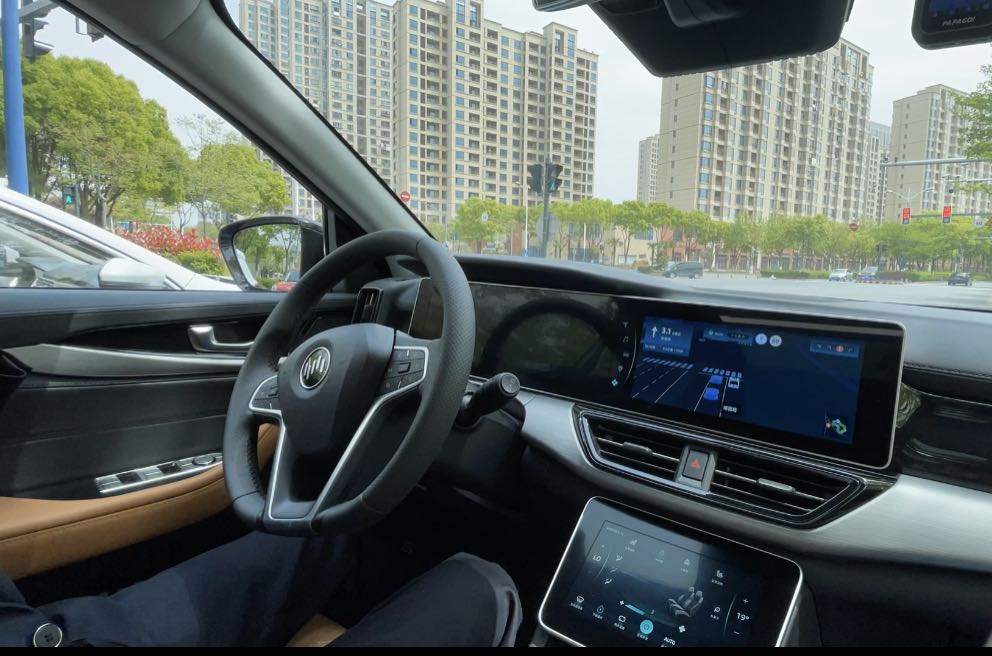 (Source: CnEVPost)
The beginning of a new era
Just two days before Baidu held this event, Huawei's autonomous driving technology made its debut in a public test ride of the BAIC Arcfox α-S model in Shanghai on April 15.
On April 16, a video documenting that drive began spreading virally across the Chinese Internet. The video showed the vehicle driving relatively smoothly, enabling intervention-free autonomous driving for urban commuting in situations such as starting and stopping at traffic lights, making unprotected left turns, avoiding vehicles at intersections, yielding to pedestrians, and changing lanes.
Huawei says its self-driving technology is better than Tesla's, and this video convinced us
The video shows the vehicle, also equipped with a safety officer, driving smoothly across the road where pedestrians, electric vehicles, and cars are crossing back and forth.
What is particularly impressive is that the vehicle automatically avoids oncoming traffic on a road full of parked cars on both sides, and leaves some space for non-motorized vehicles and pedestrians to pass.
Huawei's technology is widely admired among Chinese users for this video, as it challenges one of the most extreme traffic environments in China.
In contrast, the stretch of road that Baidu let me experience today was not particularly complex, but rather the most typical Chinese urban traffic environment, capable of covering more than 90% of everyday scenarios.
Although I don't use Tesla's Autopilot much in my daily driving, it provides me with important assistance when needed, which brings not only a sense of technology but more importantly, an increase in safety.
I didn't buy Tesla's FSD (Full Self-Driving) feature because it's too expensive and I prefer to drive myself.
In February, Tesla opened up the EAP (Enhanced Autopilot) feature for free for a short period of time, and it is somewhere between Basic Autopilot and FSD. I tried it once, but it didn't impress me.
From what Huawei and Baidu have shown, they have understood the uniqueness of the Chinese traffic environment and optimized their algorithms accordingly.
This gives them the ability to not only rival Tesla's FSD for autonomous driving but also to handle extremely complex road conditions.
I'm not going to go further into what fully autonomous driving means for us here, but judging by the technology that companies, including Baidu, are showing, a whole new era has arrived, whether you accept it or not.