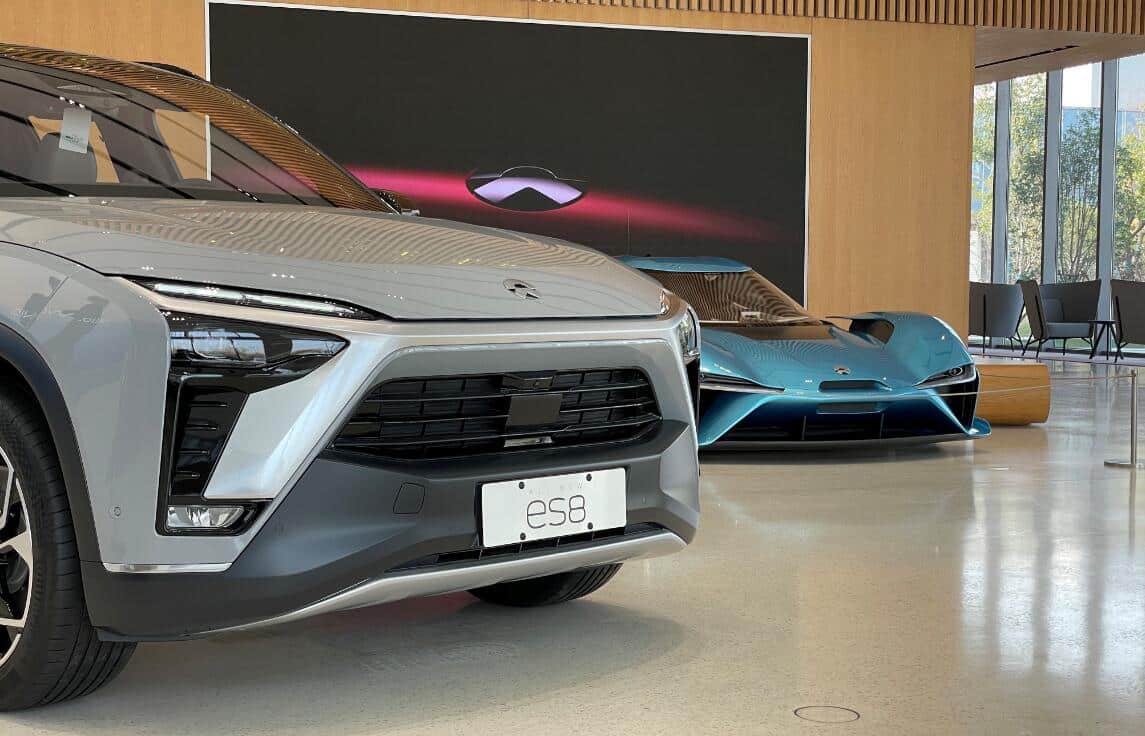 As a high-end local Chinese EV company, NIO has more patents than XPeng Motors and Li Auto. Through these patents, we can also get a glimpse of the company's layout in technology development.
As of April 8, NIO has applied for 3,184 patents worldwide. According to the data summarized by Tencent Tech, NIO has a total of 2,768 patents in China, 204 patents in Europe and 193 patents in the United States. It also has 13 patents in South Korea and 7 in Japan.
In the Chinese patent system, there are invention patents, utility model patents, and design patents.
Currently, NIO has 1,208 invention patents, 984 utility model patents, and 533 design patents in China.
Invention patents are groundbreaking or breakthrough patents, while utility model patents are commonly called "small inventions", which are improvements based on previous products or technologies. In other words, the more invention patents there are, the higher the technological innovation capability.
Among all NIO's patents, invention patents account for the highest percentage, 44%, which proves NIO's technological innovation ability.
The earliest patent attributed to NIO dates back to January 6, 2016, and is an invention patent titled "An electric drive system for a vehicle and a vehicle using such electric drive system."
The electric drive system is the power "heart" of an electric vehicle, and NIO has thus started its real car-making journey.
In China, NIO's highest number of patent announcements was in 2019, with 1,230, which was also the most difficult year for NIO.
Among the patents it published in 2019, invention patents were 540, utility model patents were 437, and design patents were 253.
Normally, the lead time from submission to publication of invention patents is about 18 months.
Judging from this, this batch of invention patents should be submitted in the second half of 2016 to the first half of 2017.
In April 2017, NIO presented 11 vehicles at the Shanghai International Auto Show, among which was the first mass-produced ES8.
The 11 vehicles exhibited by NIO included two FIA Formula Electric NIO team cars, six electric cars, the NIO EP9, a driverless version of the EP9, the concept car NIO EVE, and the latest production car, the NIO ES8.
It should be noted that in 2013, before NIO was officially established, it already had 5 patents. Only these patents were acquired after NIO acquired Beijing-based Iat Automobile.
In addition to the technology and patents, NIO also acquired all of the company's automotive engineers.
In 2013, Iat Automobile had 5 utility model patents, including welding jig for auto body, door fixture for auto, shifting car for auto model, edge mould, cutting and positioning base for sheet metal parts and its cutting and positioning device.
Although these patents are not "hardcore", they have laid the foundation for NIO to take the lead in the patent layout of automotive hardware.
Most patents in "battery swap station"
The difference between new energy vehicles and traditional vehicles is that the power system is converted from mechanical energy to electrical energy, of which the most core technologies are motor, battery and electric control.
In the patent layout of NIO, there are 518 patents for the electric motor, battery, and electric control, among which the battery-related patents are the most.
While the battery is a fully marketable product with mature suppliers, such as CATL.
The electric core involves raw materials (such as lithium iron phosphate, ternary lithium), which cannot be controlled by it independently, but the core competitiveness of the battery, such as independent design and production of battery components and battery management system, can be in its own hands.
NIO has 10 patents related to "battery components" and 68 patents related to "battery management", including remote monitoring and alarming of power batteries, battery cooling, and battery health assessment.
In 2019, NIO suffered a number of vehicle spontaneous combustion incidents, mainly due to the use of high energy density but poor thermal stability of ternary lithium batteries.
Therefore, NIO has made great efforts in temperature control related to the electric drive system, and there are 51 patents related to cooling alone.
In terms of charging scenario, NIO has established a "rechargeable, battery swappable, and upgradeable" energy replenishment system.
It provides 5 types of energy replenishment methods, which are exclusive charging pile, battery swap station, mobile charging vehicle, supercharging network, and valet charging service.
NIO's three charging trump cards
Among them, the charging pile, battery swap station, and charging car (also known as "replenishment car") involve independent research and development and are called NIO's three major charging trump cards by Shen Fei, vice president of NIO power management.
Compared with the charging service that takes an hour, the "battery swap" service, which claims to be able to use a fully charged battery in 3 minutes, is a moat that NIO has been proud of and is consolidating.
Shen once said, "Only battery swap can make electric car charging faster than gasoline car refueling."
NIO has 466 patents on battery swap, covering precise positioning, rapid disassembly, compact integration, and flexible deployment.
Among them, the latest one is the invention patents of "wireless charging device and its coil switching method, and related devices" which was granted in early March this year. NIO is likely to use this patent to further improve the way users replenish energy in all scenarios.
Fewer patents for autonomous driving
Jensen Huang, CEO of NVIDIA, has predicted that in 2025 car companies will sell cars at close to cost price, and the profit mainly comes from software.
This means that the business model of electric cars will no longer just sell hardware, and the subsequent software subscriptions have a broader value-added space. In the software subscription, the most core is inevitably the self-driving service.
At the launch of NIO ET7 earlier this year, William Li, the company's founder, chairman, and CEO described the car's performance in terms of "autonomous driving", rather than "automatic assisted driving".
The removal of the word "assist" shows NIO's ambition to enter the field of autonomous driving.
NIO has 47 patents in the field of autonomous driving, 64% of which are pending, 36% of which are filed in China.
It has 3 patents in the perception level, including an invention of "a distributed multi-core heterogeneous system", which shows that it can meet the accuracy requirements of L4 level autonomous driving perception fusion.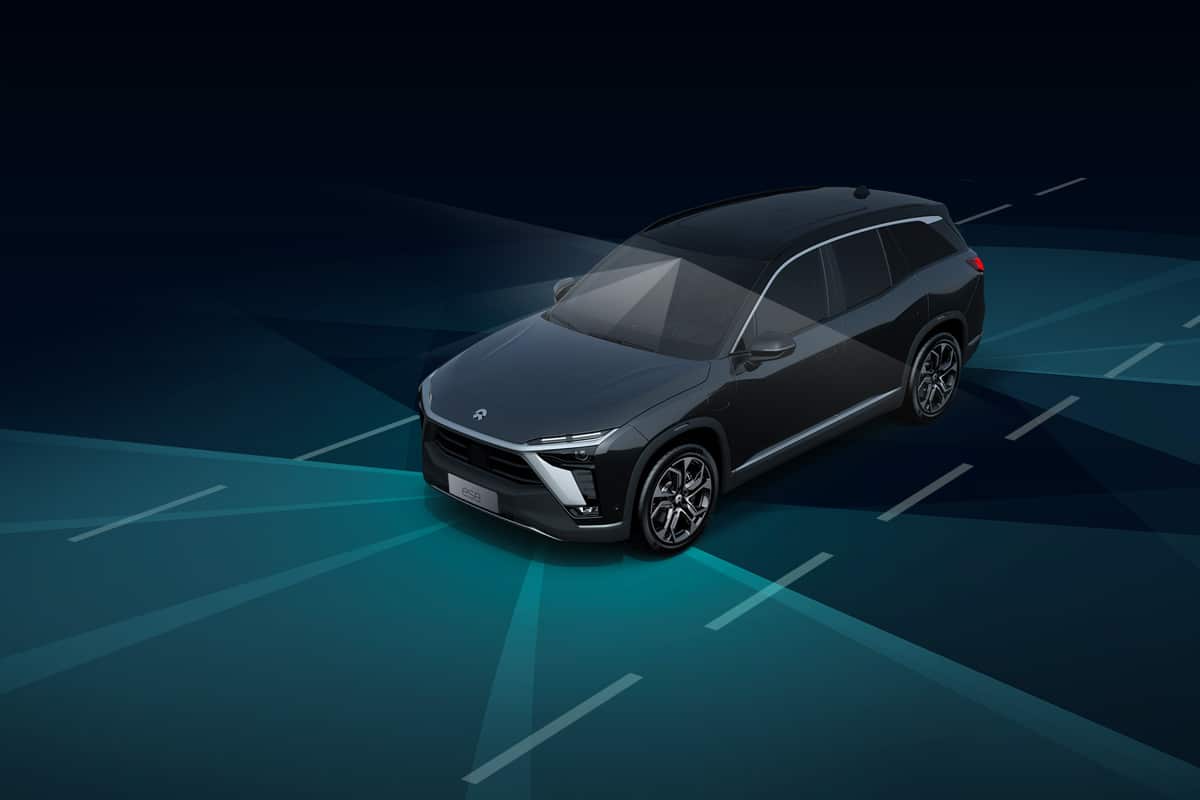 It has 28 patents at the control level, but zero patents at the autonomous driving decision level.
In 2019, NIO North America disclosed a patent for a "suicide" that would automatically drive the vehicle to a safe location to self-destruct when the vehicle identifies an electrical system failure.
Compared to Baidu, the leader in autonomous driving with 632 patents, NIO still has a long way to go in autonomous driving technology.
Since its inception, NIO has been researching its own intelligent cockpit, and the most critical achievement so far is the in-vehicle artificial intelligence system, the voice assistant NOMI.
Li has said, "NOMI is a voice interaction system and emotional engine that combines powerful in-vehicle computing power and cloud computing platform, which can establish a new way of human-vehicle interaction."
However, after searching and filtering by keywords such as "interaction", "dialogue" and "machine learning", there are only 14 patents, all of which are still pending licensing.
What NIO sells is not a car, but a way of life
On the design patents, besides the highest percentage of graphic interface design and car-related design, it is interesting to note that there are 29 seemingly "unprofessional" products in the "others" category.
These include scooters, toy cars, hoodies, thermal cups, and folding umbrellas. Most of these products can be found in NIO's NIO Life store.
With millions of products sold annually, is NIO Life being overlooked by investors?
"You're not just buying a car, you're buying a ticket to a new way of life," Li said in February 2019.
For NIO, which focuses on user service and is committed to building a community of fans, a car is not only a means of transportation but also a ticket to a middle-class life. The imagination of this is also broader and deeper than selling cars.
In general, the most important layout of NIO is on the core service scenario "battery swap station". This year, NIO is laying out the second generation of battery swap stations and plans to reach 500 battery swap stations by the end of the year.
In terms of intelligence, including autonomous driving, intelligent cockpit, and other major intelligent scenarios, NIO still has a lot of room for improvement.
Finally, if you think NIO is selling cars, you may have underestimated it. What NIO sells is a lifestyle that many people aspire to.
CnEVPost Daily Newsletter