"Don't be surprised to see NIO at Sinopec's gas stations in the future, the partnership between the two is approaching!" Shanghai Securities News said in a report today.
The report said that the NIO owners' chat group recently shared the news that NIO will cooperate with traditional energy giant Sinopec and that NIO's first second-generation battery swap station is expected to go live at a Sinopec gas station in Beijing on April 15.
NIO sources said the relevant cooperation is still being actively promoted and subject to the official announcement, the report said.
The report mentioned that there were signs of cooperation between the two in February when Sinopec Group chairman Zhang Yuzhuo met with NIO founder and CEO William Li at the group's headquarters on Feb. 24.
"If the partnership between NIO and Sinopec goes well, more battery swap stations are expected to appear in Sinopec gas stations in the future," the report said, citing electric vehicle industry researchers.
NIO is using the battery swap model to create competitive differentiation in the new energy vehicle market. But the battery swap model requires not only a lot of capital and technology investment but also a suitable location and site to support battery swap services, the source said.
If NIO reaches an agreement with Sinopec, the latter's advantage of having more than 30,000 gas stations nationwide could clear the way for NIO's battery swap stations to be sited, the report said.
The report also cited industry sources as saying that the reason why new energy vehicle companies and traditional petrochemical giants can work together is inseparable from China's proposed carbon peak and carbon neutral targets. "The pressure to reduce carbon and emissions is forcing traditional energy companies to take the initiative to move closer to cleaner energy use."
Zhang said earlier this year that in order to achieve the carbon peak target and carbon-neutral vision, Sinopec has developed energy development plans for oil, natural gas, hydrogen, electricity, and wind energy, and will fully participate in the construction of charging and battery swap infrastructure networks.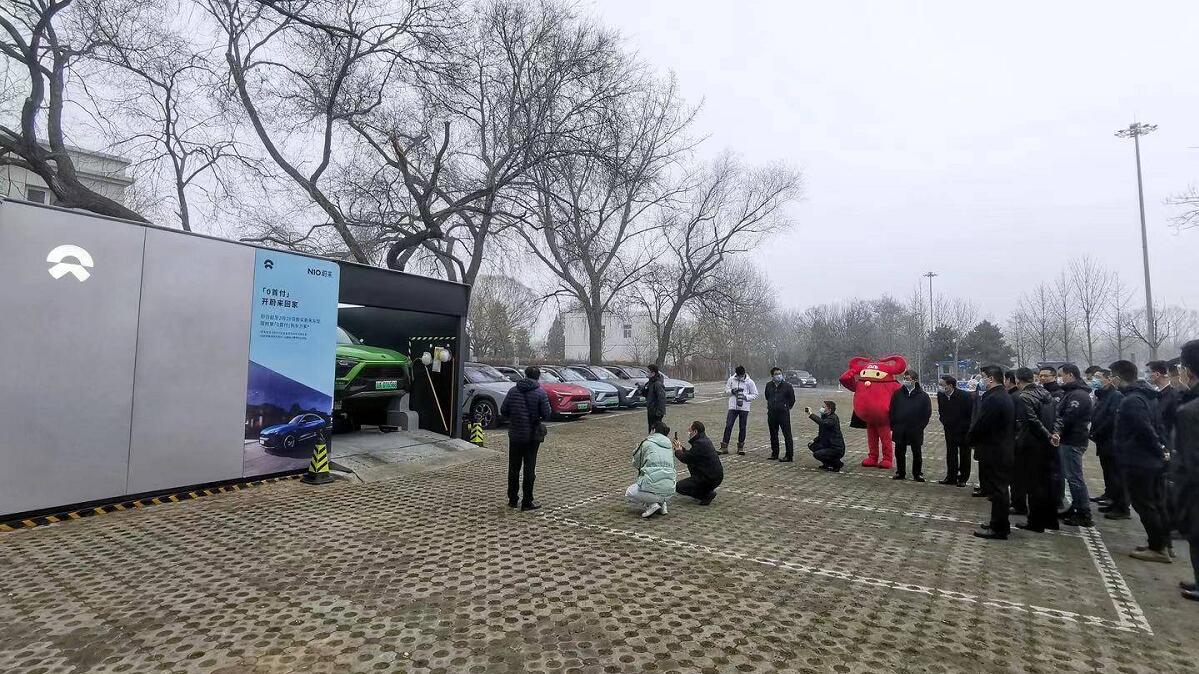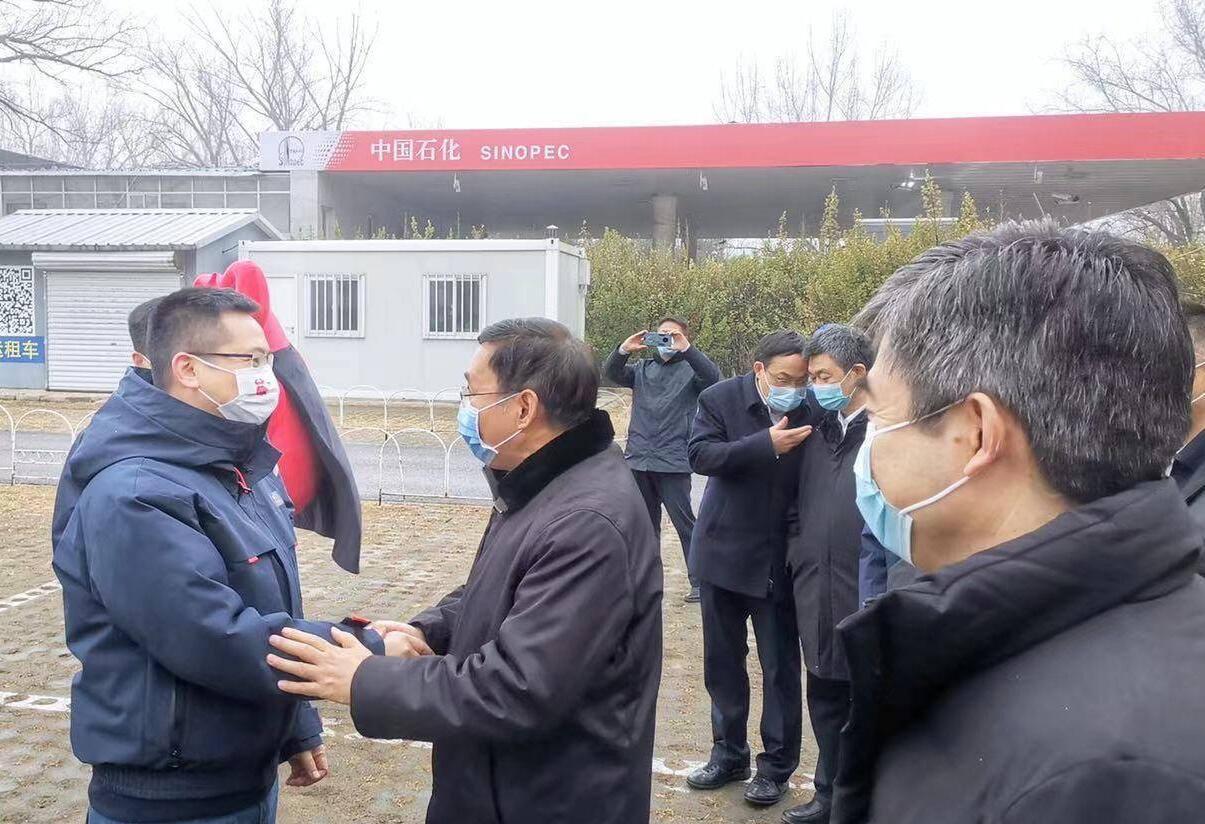 (Zhang Yuzhuo, chairman of fossil fuel energy giant Sinopec, visit an NIO battery swap station.
Get China EV News Directly in Your Inbox
Join our Telegram group to be alerted the moment we publish an article: t.me/CnEVPost