NIO said today that its car owners have driven more than 100 million kilometers, or 100,162,943 kilometers, using NIO Pilot, the electric vehicle company's automated assisted driving system.
This means that not only is NIO's product ownership growing, but so is user trust in NIO Pilot.
The direct benefit of the data accumulation brought by many users is that NIO can continue to iterate and upgrade the NIO Pilot automatic assisted driving system in the future through big data analysis.
As an auto-assisted driving system developed by NIO, NIO Pilot has made 9 important iterations through FOTA since its launch 614 days ago, bringing as many as 20 major functions including NOP pilot assistance.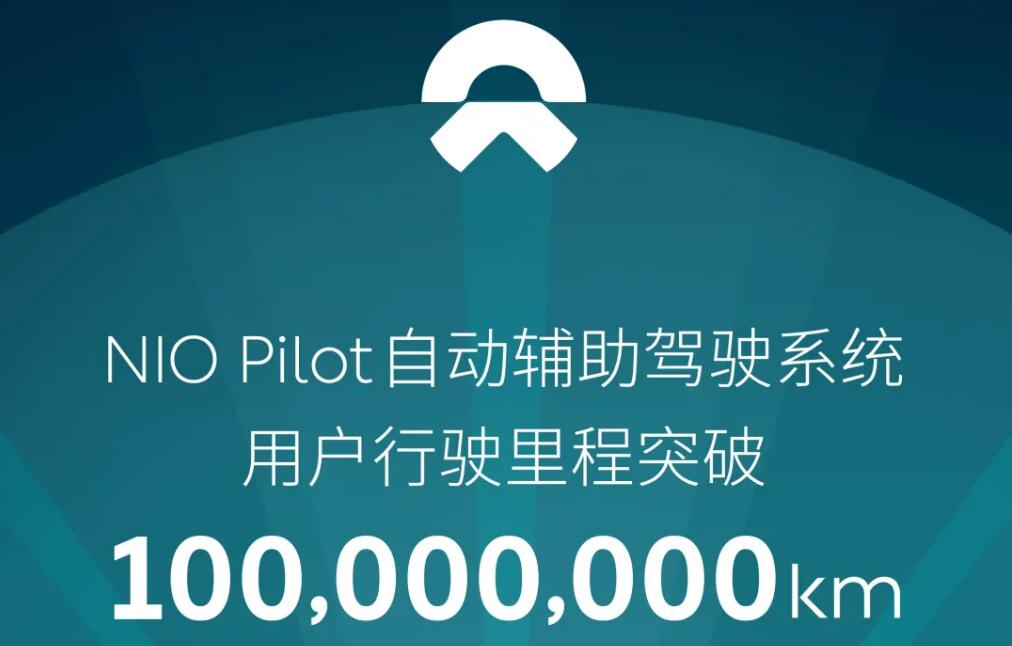 NIO, with plenty of cash on hand, reportedly restarts L4 autopilot development
Navigate on Polite of NIO Pilot automatic assisted driving system is the first domestic navigation assisted driving function that uses high-precision maps for mass production.
With the help of NOP, NIO's electric vehicles have the advanced auto-assisted driving capabilities of automatically merging onto the main road, cruising on the main road, automatically switching to the next highway/elevation, and automatically driving off the main road.
NIO said it has received more than 7,500 user feedbacks to date, helping NIO Pilot continue to evolve.
The company says the market for owners to use NIO Pilot has reached a cumulative total of 1,429,122 hours, and the cities ranked by the average number of hours of NIO Pilot use per day per vehicle are Suzhou, Ningbo, Changsha, Shanghai, Shenzhen, Hefei, Hangzhou, Guangzhou, Wuhan and Dongguan.
The 10 cities with the most vehicles equipped with NIO Pilot are: Shanghai, Beijing, Shenzhen, Guangzhou, Hangzhou, Chengdu, Suzhou, Nanjing, Zhengzhou, and Xi'an.
NIO starts autopilot 'arms race' with launch of NOP driver assistance feature