BYD said today that BYD Han is now available for pre-order. The new car is available in two versions, EV (pure electric) and DM (plug-in hybrid), with an estimated starting price of 290,000 yuan.
They will be delivered in June this year, and the price is almost the same as the Tesla Model 3 made in China.
The Han EV version is the first mass-produced model equipped with BYD's "Blade Battery". The surface temperature of the battery after needle punching is only 30 ° C-60 ° C.
It is smokeless, fire-free and stable. The safety is compared to the surface temperature after needle punching  The ternary lithium battery that rapidly exceeds 500 ° C and detonates is much higher.
At the same time, the volume and energy density of Blade Battery has been increased by 50%, making BYD's Han NEDC cruising range reach 605 kilometers.
The Blade Battery can be charged and discharged more than 3000 times, and the maximum mileage of the assembled model can reach about 1.2 million kilometers.
In retrospect, Han used the new DragonFace design language, but the EV version and DM version are completely different in design.
Among them, the EV model's front face adopts the classic closed design of pure electric vehicles. The official said that it is like a "Jiaolong". The front face of the DM version uses a traditional large-area lattice grille design.  It is more visual than the EV version.
In terms of body size, BYD's Han DM is consistent with the EV model, with a length, width and height of 4980/1910 / 1495mm and a wheelbase of 2920mm.  Thanks to the application of aerodynamics, the wind resistance coefficient of the new car is only 0.233Cd, which is the first among domestic cars.
In terms of power, BYD Han EV will provide single-motor two-wheel drive and dual-motor four-wheel drive models, providing 506km, 550km and 605km three NEDC cruising range versions, of which the four-wheel drive model accelerates 3.9s in 100 kilometers.
The Han DM uses a plug-in hybrid system consisting of a 2.0T engine + motor, which accelerates to 100 kilometers or 4.7 seconds.  The battery capacity is 15.2kWh and the pure battery life can reach 81km.
It is worth mentioning that Han DM models will not be equipped with BYD's latest Blade Battery, only EV models will be used.  The battery of the DM model is still a ternary lithium battery.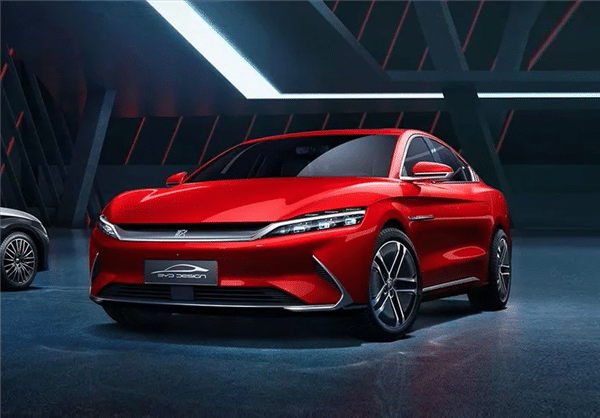 Han EV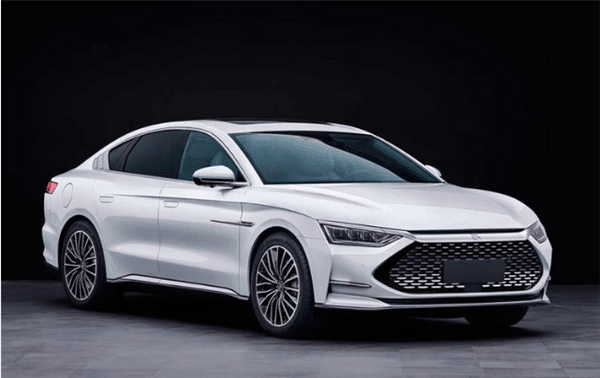 Han DM
CnEVPost Daily Newsletter