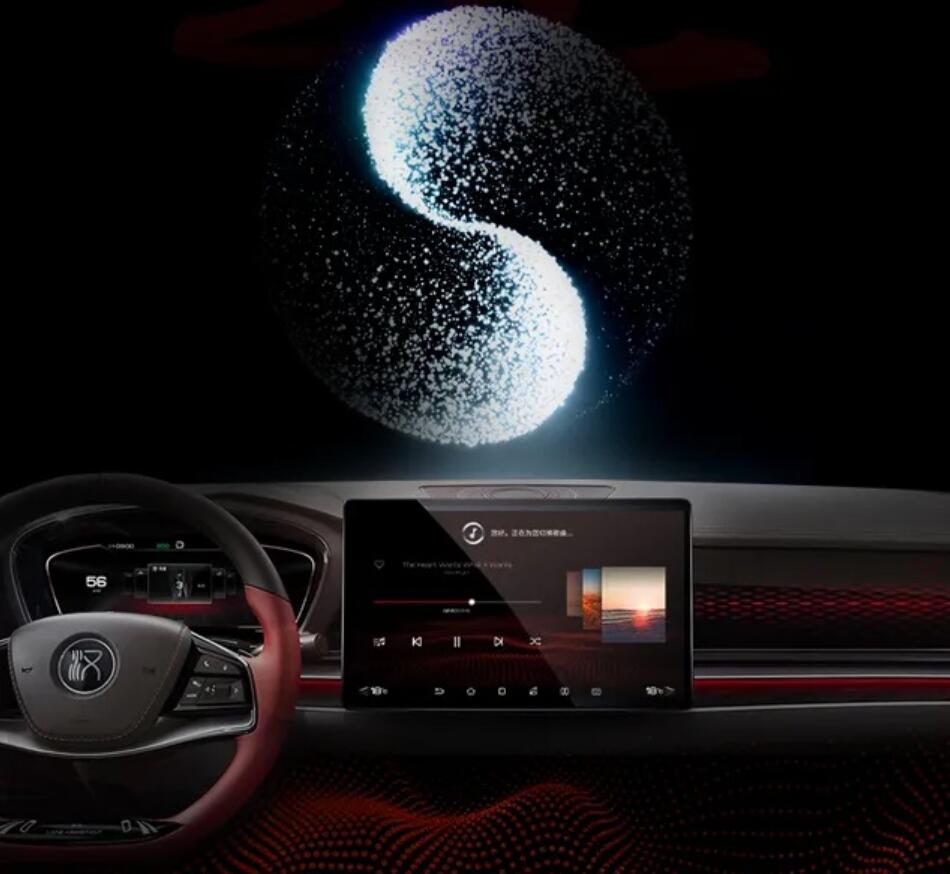 BYD today announced the design of the in-vehicle system UI of BYD Han, claiming to be inspired by Tai Chi.
According to the poster, Tai Chi cares about invisibility and balance of yin and yang.
The BYD Han Tai Chi UI is divided into several changes, including normality, identifying the main driver, identifying the co-pilot, processing, identifying obstacles, broadcasting, music, green net, etc.
BYD Han will be divided into EV version and DM version, the front face design of the two versions is completely different, and BYD Han DM version also has two completely different design styles.
The first is the officially revealed "Dragon Face 2.0" design, which looks calm and atmospheric. The second is sportier. "Dragon face" mouth size is more exaggerated, the air intake grille becomes mesh, the front of the car is very spirited, full of visual impact.
On March 29, BYD held the Blade Battery Super Press Conference. BYD officially released Blade Battery to the outside world and confirmed that BYD's new Han model will be equipped with Blade Battery for the first time.
In addition to safety, Blade Battery also has a high voltage discharge capability, which can provide a more powerful power output and acceleration capability for pure electric vehicles.
Taking BYD Han EV, which will be released in mid-2020, as an example, after matching with the world's first mass production application of "high-performance silicon carbide MOSFET motor control module", 0-100km/h acceleration takes only 3.9 seconds and the battery life can reach 605km.

CnEVPost Daily Newsletter