Tesla will increase capacity by increasing the number of employees and improving the frequency of material turnover, with an estimated 4,000 new employees after the production line optimization is completed.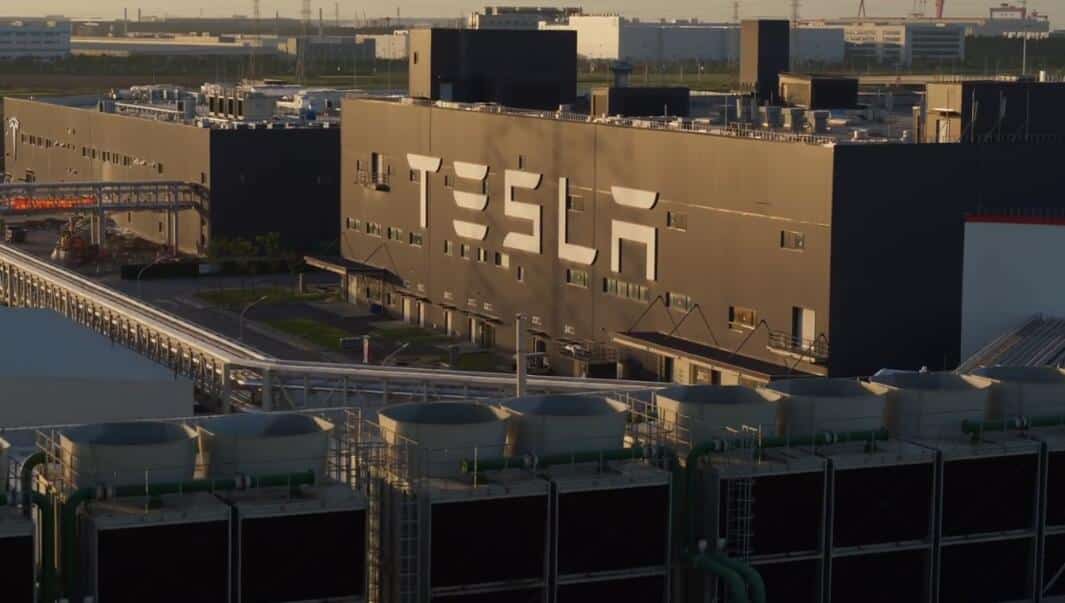 (Image: Tesla China video screenshot)
The capacity expansion project at Tesla's Shanghai plant is complete, and the electric vehicle (EV) maker will test the upgrade from September 19 to November 30, according to an environmental report published on the Shanghai government's website.
This is the Tesla production line optimization project that began on December 21, 2021, with a total investment of RMB 1.2 billion, including an environmental investment of RMB 85 million, or 7.08 percent.
The production line optimization project is an expansion of Tesla's existing plant, mainly to expand capacity by increasing production pace, according to the document.
The upgrade involves the expansion of the press shop, body shop, paint shop, final assembly shop and logistics operations center.
Tesla will increase production capacity by increasing working hours, increasing the number of employees and improving the frequency of material turnover, and the production line optimization is expected to add 4,000 employees after completion, according to the document.
Tesla produces the Model 3 and the Model Y at its Shanghai plant, and the company said on July 20 that Giga Shanghai has an annual capacity of more than 750,000 units, making it the largest Tesla plant in the world.
Tesla's California plant has an annual capacity of 650,000 units, while its Berlin, Germany, plant and Texas plant both have an annual capacity of more than 250,000 units.
Several local media outlets previously reported that Tesla upgraded the production line at Giga Shanghai in late July and early August, when the company put some employees on leave.
After that upgrade is completed, Giga Shanghai's annual production capacity will expand to about 1.1-1.2 million vehicles, according to previous reports in local media.
As capacity has grown, wait times for Tesla vehicles in China have continued to shorten over the past two months.
The latest information change on Tesla's website last week shows that the expected delivery lead times for all Model 3 as well as Model Y models are now starting at 1 week, with pricing and other specification information unchanged.
The Model 3 now starts at RMB 279,900 and the Model 3 Performance at RMB 367,900 in China, while the Model Y starts at RMB 316,900, the Model Y Long Range at RMB 394,900 and the Model Y Performance at RMB 417,900.
Tesla sold 76,965 China-made vehicles in August, the second highest on record after 78,906 in June, according to data released by the China Passenger Car Association on September 8.
That's up 73.88 percent from 44,264 units a year ago and up 172.76 percent from 28,217 units in July.
In August, Tesla China exported 42,463 vehicles, the highest since production began at Tesla's Shanghai plant. This means that Tesla delivered 34,502 vehicles to Chinese consumers in August.
Tesla offers insurance subsidies in China that may herald upcoming price cut
CnEVPost Daily Newsletter