NIO may launch the ES7 around April 15 at the CSSC Pavilion in Shanghai, according to an auto blogger.
After many rumors, NIO finally confirmed on February 15 that the new SUV ES7 will be unveiled soon, but no date or location was revealed. Now, the latest rumor about them is here.
NIO may launch its third luxury and comfortable big five-seat SUV ES7 based on NT 2.0 platform around April 15 at the CSSC Pavilion in Shanghai, auto blogger @肉肉爸比ev said on Weibo on Friday evening.
Previous information hinted that the NIO ES7 would be announced before the Beijing Auto Show, and the latest timing is a week before the show, the blogger said. The Beijing Auto Show will take place from April 21-30.
The CSSC Pavilion is perfect for launching new cars, especially large SUVs, the blogger said sources told him.
The CSSC Pavilion was built for the 2010 World Expo in Shanghai and covers a total area of about 5,000 square meters.
The information comes from discussions on the automotive website Xchuxing and is not necessarily accurate, the blogger stressed.
In addition to revealing the above information, the blogger also posted a new spy photo of what is suspected to be the NIO ES7.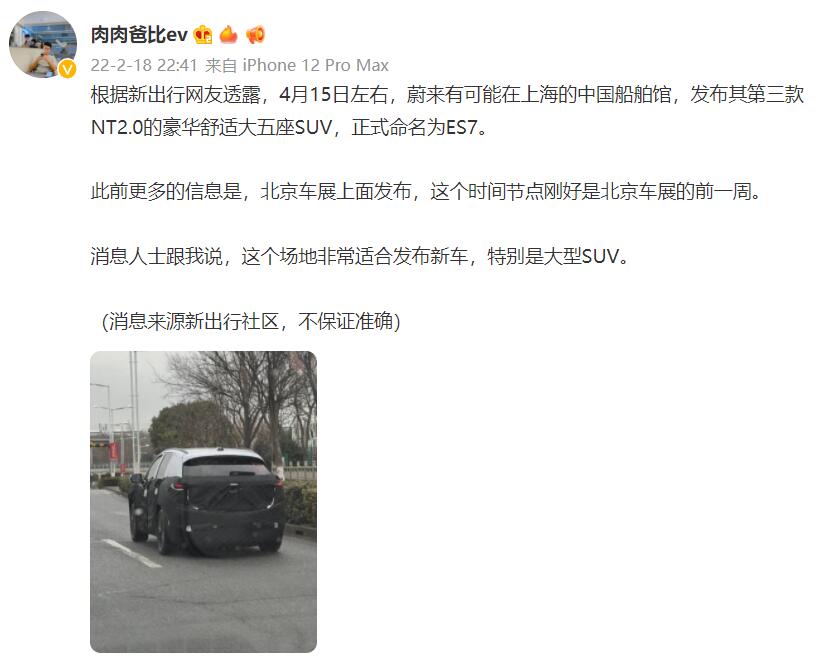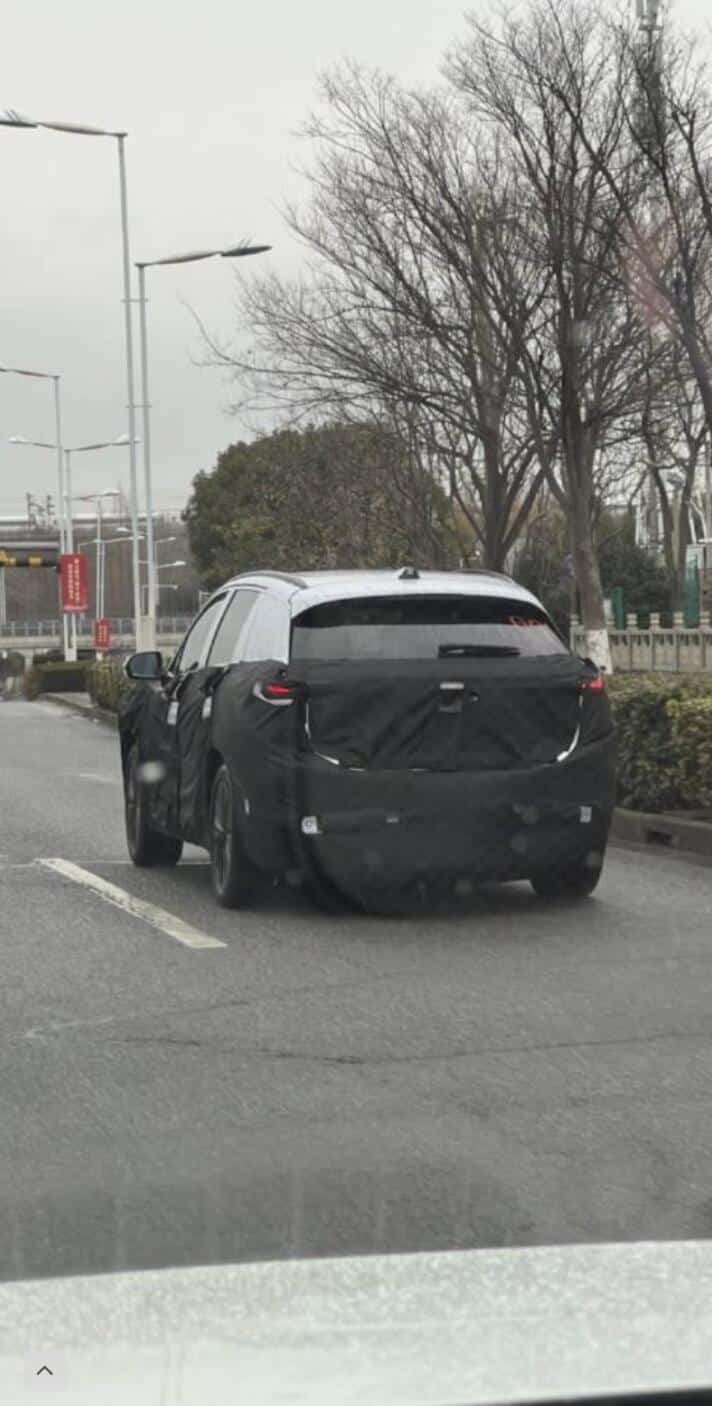 NIO will unveil the new model ES7 in April, which is positioned as a large five-seat pure electric SUV, between the ES6 and ES8, NIO co-founder and president Qin Lihong said on February 15.
The model will be built on the NIO NT2.0 platform with the same level of intelligence as the ET5 and ET7 sedans, Qin said, adding that the model will be delivered during this year.
"Our delivery target for this year is up to the supply chain, and we will increase our production capacity this year and deliver as many as we can," Qin said.
The model is the previously rumored model codenamed Gemini, which was previously misunderstood to be a new brand, but is actually a new model, Qin said.
The model is aimed at competing with the BMW X5L, which will be released this year, according to Qin.
CnEVPost Daily Newsletter