This is NIO's first OTA update outside of China, signaling that the company's software team is ready to serve the Norwegian market.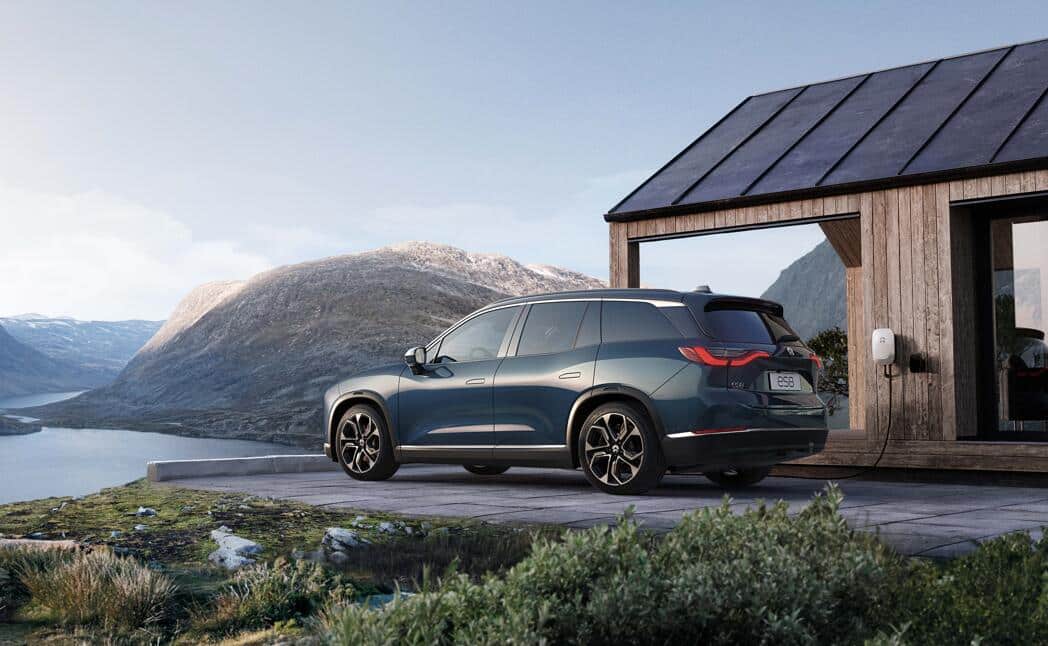 (Image credit: NIO)
NIO has started to deliver the first firmware over-the-air (FOTA) update to Norwegian owners, marking the readiness of the company's software team to serve the local market.
Starting January 14, NIO vehicle owners in Norway will be able to receive the new system, Aspen 3.0.5 NO, which is the first OTA update from the Chinese electric vehicle maker outside of China.
NIO announced its entry into Norway on May 6, 2021, the company's first stop overseas. Its ES8 SUV is its first model available in Norway, and its flagship sedan, the ET7, will also be brought to the country in 2022.
Last October, NIO opened its first NIO House in Norway and delivered the first ES8 vehicles to local owners.
Prior to the latest OTA, the ES8 in Norway was equipped with Aspen 3.0.0 NO, which is available in English and Norwegian and was developed specifically for users in Norway.
Until last September, NIO's in-car system was uniformly referred to as NIO OS. Before its delivery in Norway began, NIO upgraded the naming of the system to better prepare it for overseas markets.
The release of NIO OS version 3.0.0 was announced on August 31 last year, the biggest change in the in-car system since the company was founded, and for the first time the system has been completely reorganized and planned.
For models from the NIO NT1.0 platform, including the NIO ES8, ES6 and EC6, NIO OS will adopt the Aspen software architecture. For models from the NIO NT2.0 platform, including the ET7 and subsequent models, NIO OS will adopt the Banyan software architecture.
With the release of NIO OS 3.0.0, Aspen made its debut. Chinese owners got the new software version named Aspen 3.0.0 CN, where "CN" stands for China, to distinguish it from software from other places including Norway (NO).
Aspen and Banyan are both names of trees, and NIO wanted to express the meaning of environmental protection, continuous growth and iteration.
Back to Aspen 3.0.5 NO which is available to users in Norway, NIO said the update includes new features that improve the winter user experience, including manual battery warm-up and an extended default time for cabin warm-up.
The update has other experience enhancements, such as power assistant, which helps users search for charging facilities, and NOMI Debug, which allows users to give feedback to NIO using voice prompts.
NIO is one of the first car brands in the world to implement large-scale FOTA updates on vehicles through its independently developed technology.
To date, NIO has released 184 new features and 382 enhancements via FOTA, according to the company.
After entering the Norwegian market in 2021, NIO plans to roll out its comprehensive product and service system in additional European and North American countries, it said.
Each regional release will come with software and update services customized to the local language and market, the company said.
Early last month, LeasePlan, one of Europe's largest car rental companies, signed a partnership agreement with NIO to become the latter's preferred operating rental partner for electric vehicles in Norway.
At the NIO Day 2021 event on December 18, William Li, founder, chairman and CEO of NIO, mentioned that NIO aims to serve users in more than 25 countries and regions worldwide by 2025.
CnEVPost Daily Newsletter