NIO ET7 will start locking in orders on January 20 and deliveries will begin on March 28.
With the Chinese New Year holiday less than 20 days away, NIO is not far from opening its flagship sedan, ET7, for test drives.
Weibo car blogger @肉肉爸比ev, who previously had many accurate revelations about NIO, today shared a photo about the NIO ET7's instrument screen information and part of the center screen information when parked in real life.
"Is the ET7 going to start allowing test drives?" The blogger speculated.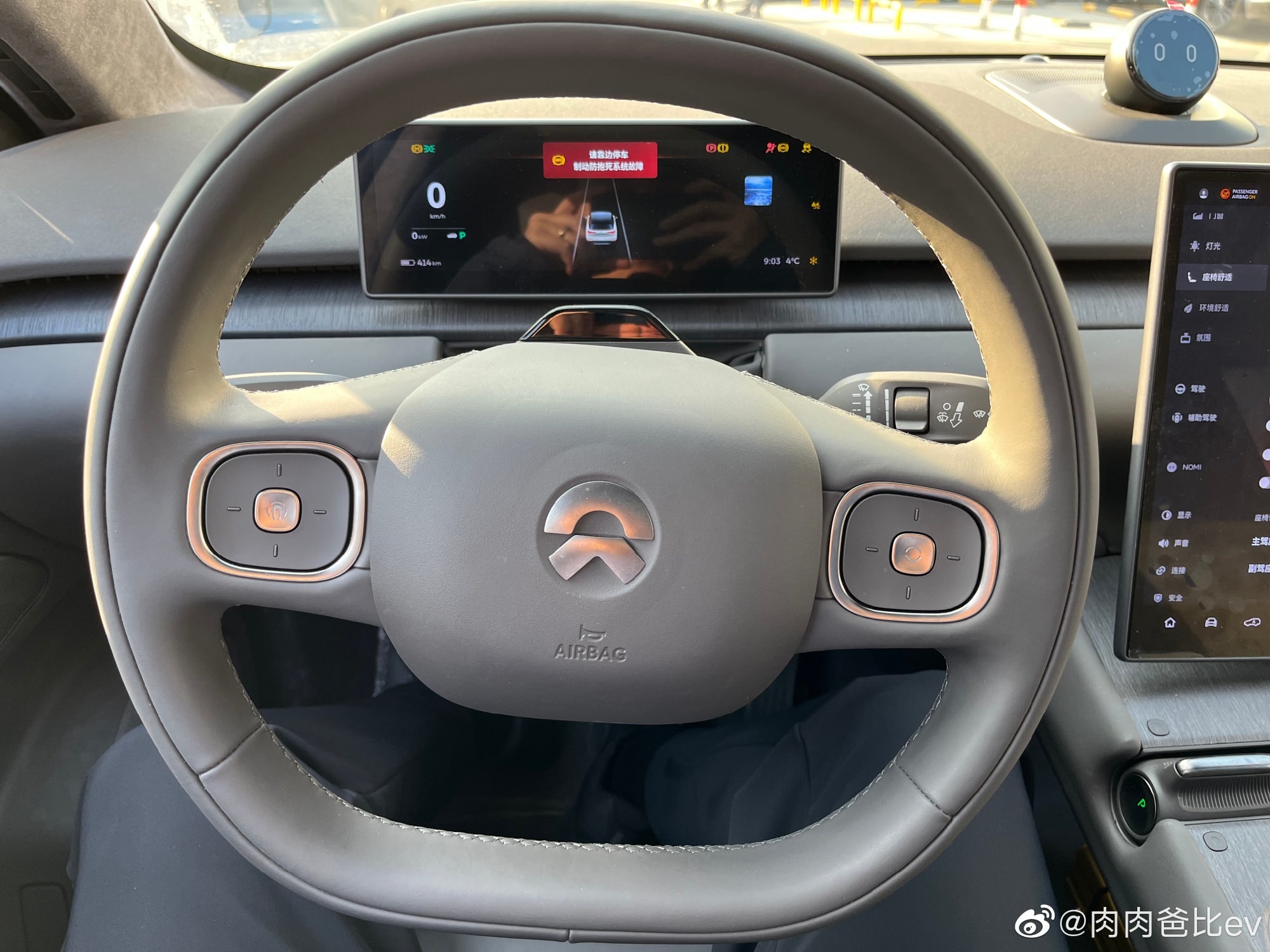 Judging from the image, the vehicle model shown in the instrument screen still appears to be an SUV.
But it is worth noting that all NIO SUV models have their instrument screens embedded in the area in front of the steering wheel. Only the ET7 and ET5 sedans have a suspended instrument screen setup.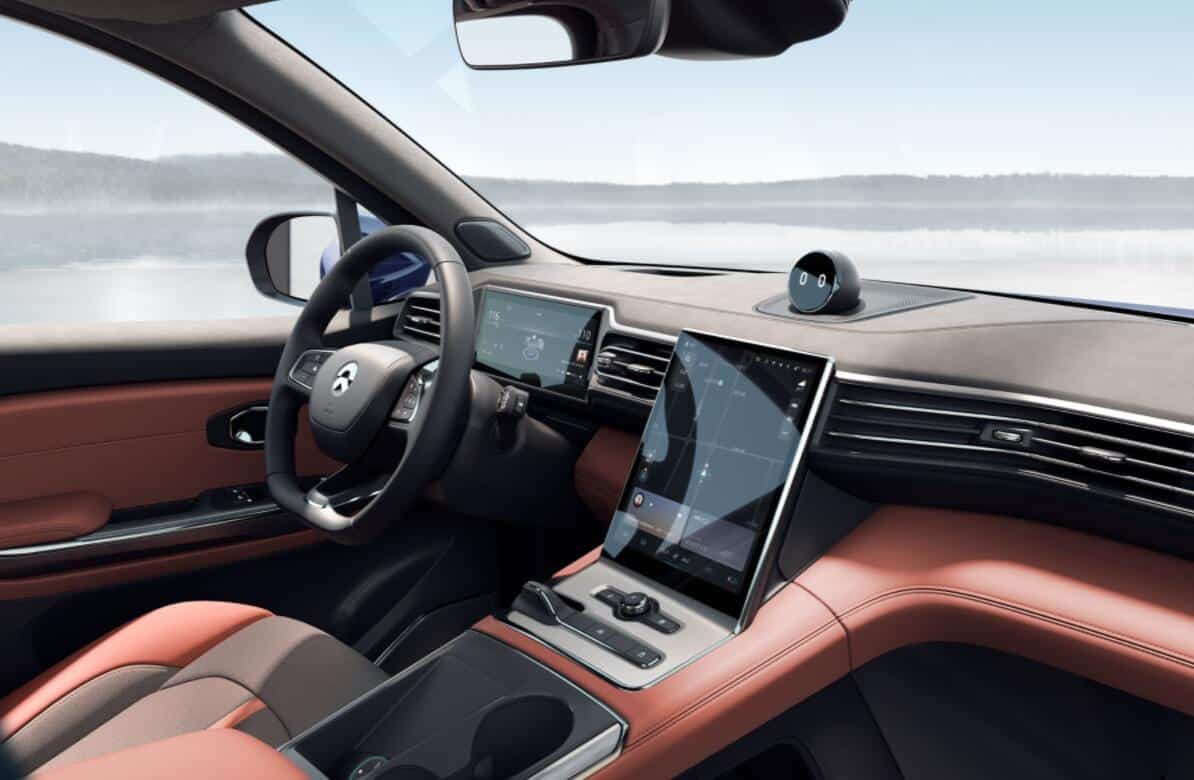 (NIO SUV interior. Image from NIO website)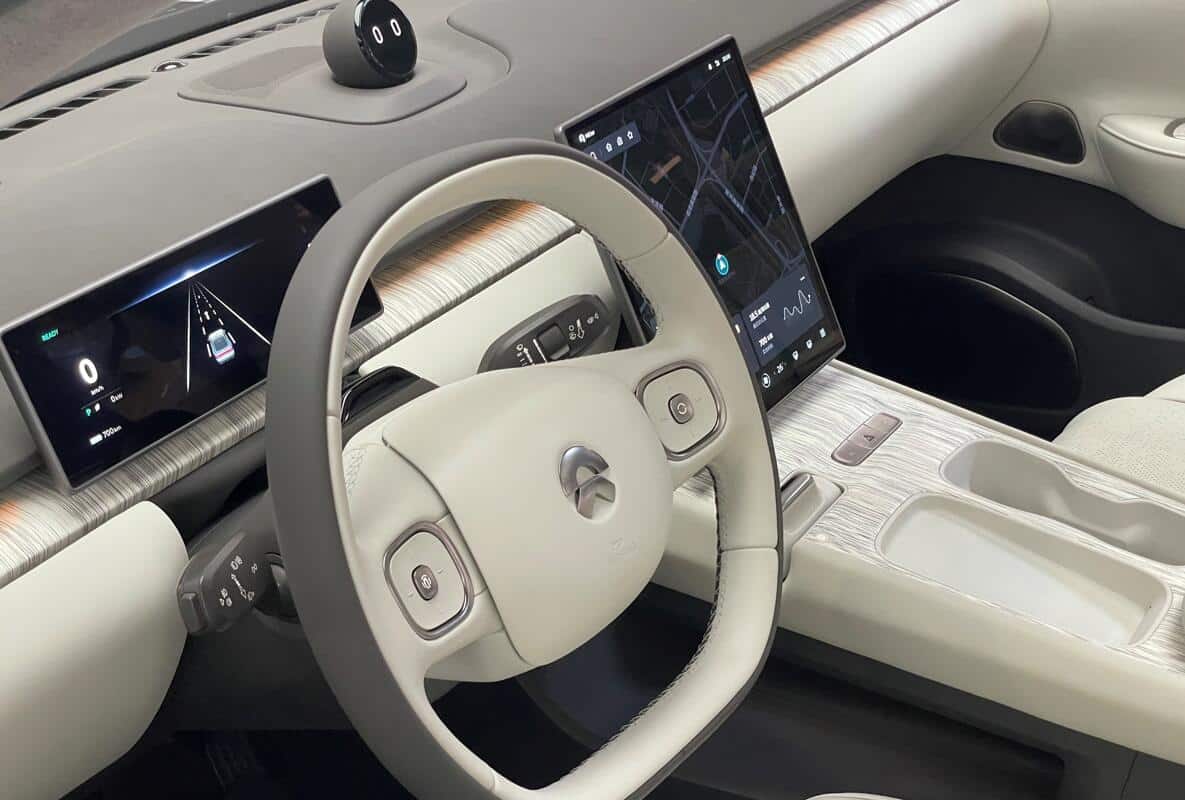 (NIO ET7 interior. Image credit: CnEVPost)
The image shared by the blogger also shows that the parked vehicle has an antilock brake system fault, which the blogger said is just a fault code and not a big problem.
This may mean that NIO is catching on to optimizing the whole system as it prepares to start offering test cars to stores.
Separately, according to pictures shared by another car blogger @德卤爱开车 yesterday, there is an ET7 with insurance, and the blogger speculated that the car should be a test drive vehicle.
NIO said at NIO Day 2020 on January 9, 2021, that deliveries of the ET7 are expected to begin in the first quarter of 2022.
In a conference call after releasing its third-quarter earnings last November, NIO founder, chairman and CEO William Li said NIO plans to have the ET7 available in showrooms around Chinese New Year, which arrives on January 31.
Local automotive website Xchuxing quoted the team behind the ET7 project in November as saying that the model would initially be delivered at a rate of a few hundred units per month, that it would take 2-3 months for capacity to ramp up and that the model's production capacity was not something to worry about.
On December 18, Li said at the NIO Day 2021 event that the ET7 will start locking in orders on January 20 and deliveries will begin on March 28.
NIO ET7 recognized by design award with history of over 70 years
CnEVPost Daily Newsletter