NIO has already sold most of its regulatory credits in the third quarter, earlier than last year.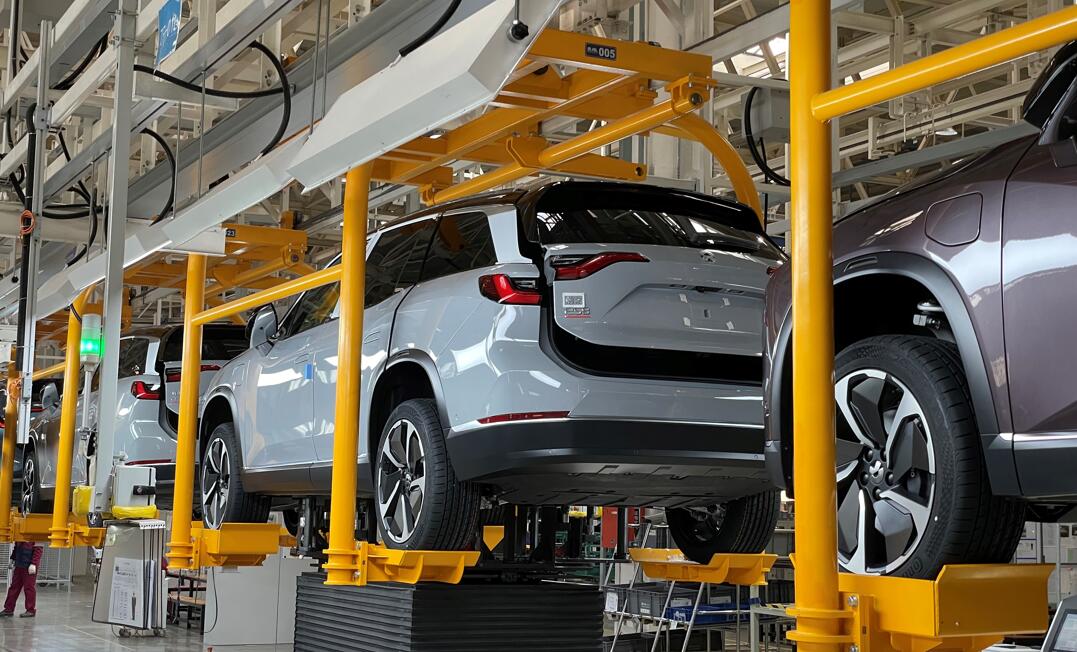 (Image credit: CnEVPost)
China's so-called dual-credit policy, which has been in place for the past several years, has been a key driver of the rapid growth of the new energy vehicle (NEV) industry. Now the policy is about to be revised and set to have a huge impact on the industry.
According to an announcement on the official website of China's Ministry of Industry and Information Technology (MIIT), the MIIT held a seminar on the policy on November 19 with the Ministry of Finance, Ministry of Commerce, General Administration of Customs, and State Administration for Market Regulation.
Experts from organizations including the China Association of Automobile Manufacturers and the China Society of Automotive Engineers attended the meeting.
The participants agreed that the dual-credit policy has played an important role in promoting energy efficiency in China's traditional vehicles and facilitating the development of NEVs, but it also needs to be revised and improved as time goes to better guide the industry's high-quality development, according to the statement.
The MIIT said it will join with other government departments to initiate a revision of the policy, and they will reasonably set subsequent annual credit ratio requirements and explore the establishment of a flexible mechanism.
The MIIT will listen extensively to industry and business views and develop the policy with an open attitude to create a favorable environment for the industry's development, the announcement said, without providing further details.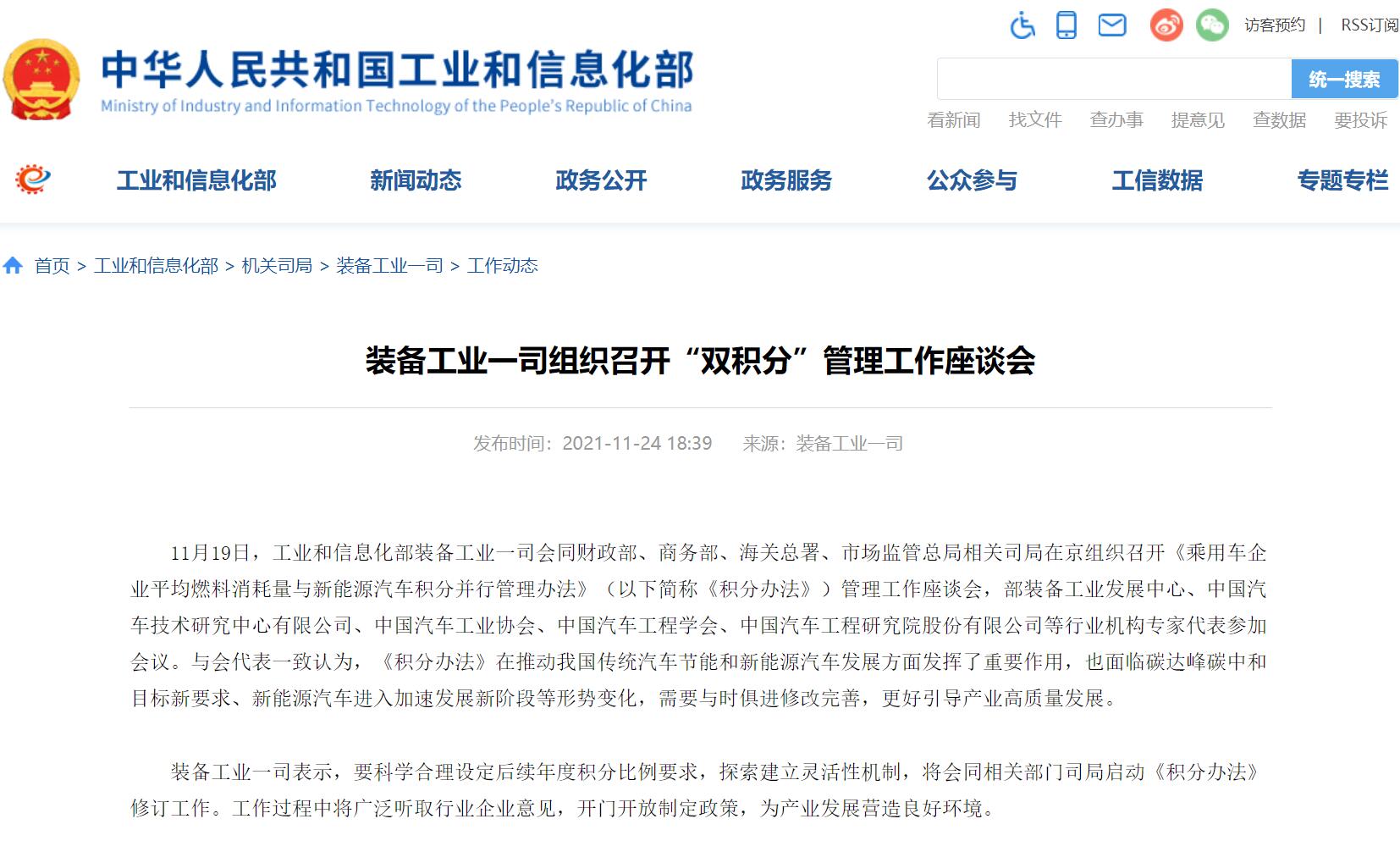 China released the dual-credit policy in 2017, whose full name is "Parallel Management Measures for Average Fuel Consumption of Passenger Vehicle Enterprises and New Energy Vehicle Credits". The policy has been in effect since April 1, 2018.
Vehicle companies that fail to meet the fuel consumption control requirements can offset the negative credits from excessive corporate average fuel consumption (CAFC) by generating their own NEV credits, or by purchasing new energy credits from other companies.
If a car company is unable to get their negative credits to zero, then they need to submit a product adjustment plan to the MIIT and set a deadline for compliance.
Until their negative credits are zeroed out, products with substandard fuel consumption cannot be sold to the public.
The MIIT said in May that since the policy was implemented, a total of three credit transactions have been organized, with a cumulative transaction value of RMB 4.3 billion.
Tesla China earned $1.58 billion from the sale of those points in 2020, a year in which the company made a net profit of $721 million. This means that without this additional revenue, 2020 would be another loss-making year for the company.
William Li, founder, chairman and CEO of NIO, had revealed that NIO harvested 200,000 credits last year.
In a conference call following the November 10 announcement of third-quarter earnings, Li said the majority of the company's regulatory credit sales were realized in the third quarter, earlier than last year.
Stanley Qu, vice president of finance at NIO, said during the call that regulatory credit sales generated RMB 517 million in revenue. Li added that NIO's new energy regulatory credits reached 200,000 in the third quarter.
Li said NEV penetration has risen quickly this year, as has the price of regulatory credits, which are expected to be lower next year than they are now.
Chinese automakers can now start trading their NEV credits, what does this mean for NIO, XPeng, and Li Auto?
CnEVPost Daily Newsletter