China Securities analysts expect NIO to achieve single-quarter profitability in the coming quarters.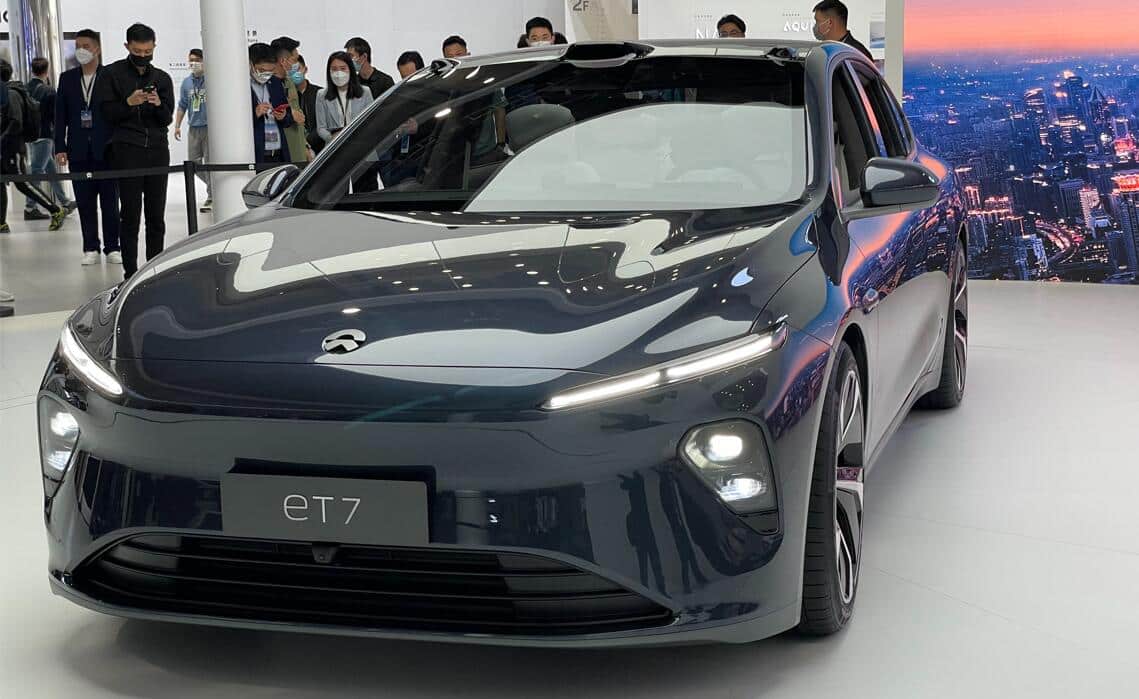 (Image credit: CnEVPost)
NIO has received another Buy rating.
China Securities initiated coverage of the company with a Buy rating and a $54 six-month price target in a research report issued today, saying the company is on track to achieve single-quarter profitability in the next few quarters.
NIO closed up 6.15 percent to $41.27 on Monday, and that price target implies about 31 percent upside.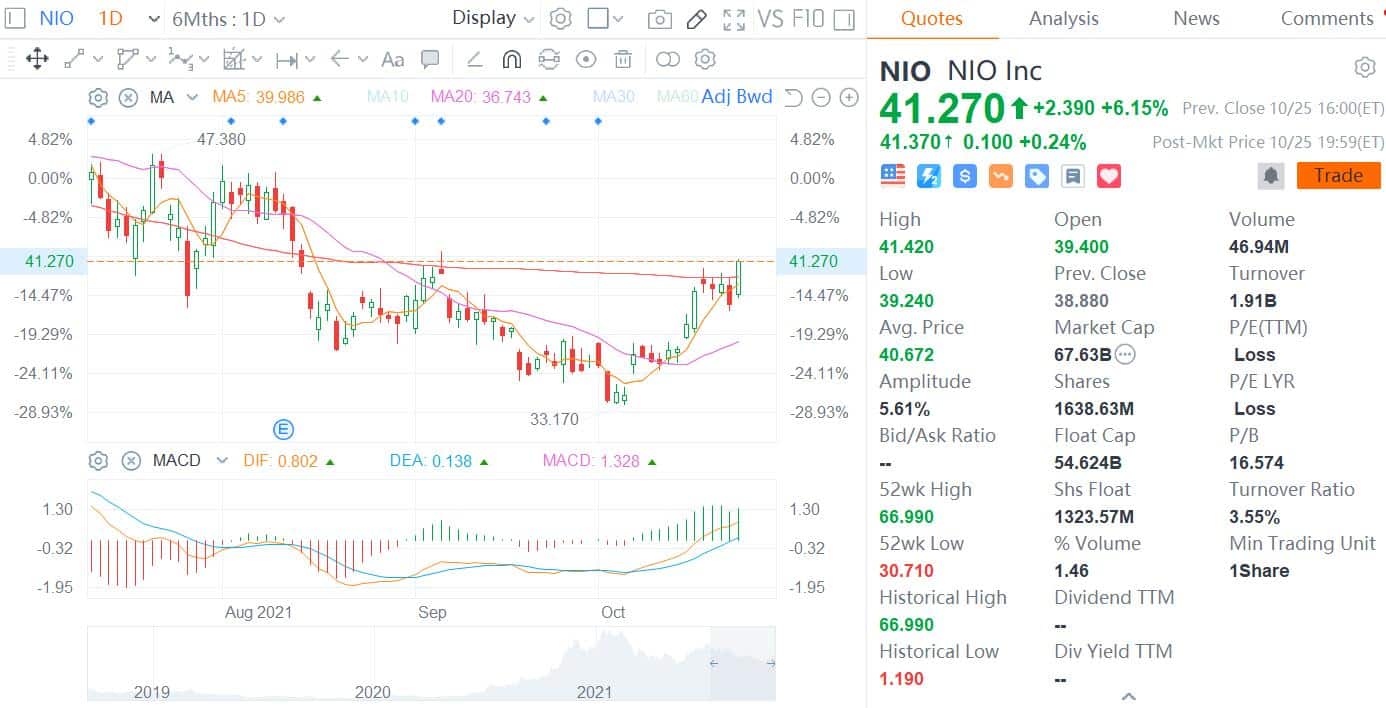 China Securities analyst Sun Xiaolei's team sees NIO as a "perfect combination" of Internet and car manufacturing genes that redefines the car experience.
The team believes that the average selling price of NIO vehicles is above RMB 400,000, nearly RMB 150,000 higher than the average price of other brands, and its high-end positioning is unique, catering to the environment of consumption upgrade in China.
The team is bullish on NIO's technology reserves, saying the company is the first of the new Chinese carmakers to start building cars, has the first-mover advantage of diversification and globalization behind its technology accumulation.
"NIO has been granted more than 4,000 patents and published patent applications. Compared with domestic new car makers, NIO has an absolute advantage in the number of relevant patents accumulated," the report reads.

The report analyzed in detail NIO's R&D capability, manufacturing capability, operation capability, team composition, financing capability, and ecological cooperation, and concluded that operation capability is NIO's core competitiveness.
"The operation model of traditional car companies is limited to selling cars, and after-sales service is mainly handled by 4S stores, which cannot reach users directly. NIO's operation model, on the other hand, results in high user loyalty, higher net referral rates and more efficient marketing," the report said.

The team expects NIO ES8 sales to reach 18,000 units, ES6 to reach 43,000 units and EC6 to reach 30,000 units in 2021, for a combined sales volume of 91,000 units.
In 2022, the ES8 will sell 19,000 units, the ES6 55,900 units, the EC6 39,000 units and the newly launched ET7 33,000 units, for a combined sales volume of 146,900 units, the team said.

The team expects NIO to achieve revenue of RMB 34.516 billion in 2021, up 112 percent year-on-year, and RMB 56.858 billion in 2022, up 65 percent year-on-year.
They also expect NIO to lose RMB 4.709 billion this year and RMB 804 million next year, but a single quarterly profit is expected in the coming quarters.
Chinese EV stocks have quietly entered so-called 'technical bull market'
Get China EV News Directly in Your Inbox
Join our Telegram group to be alerted the moment we publish an article: t.me/CnEVPost