NIO said Tuesday that it has filed a prospectus supplement to sell up to an aggregate of $2 billion of its American depositary shares (ADSs), each representing one Class A ordinary share, through an at-the-market equity offering plan.
Sales of the ADSs will be made from time to time by means of ordinary broker transactions on or through the New York Stock Exchange or other markets for its ADSs, the company said.
The offering may be made at market prices prevailing at the time of sale or at negotiated prices. As a result, sales prices may vary, it said.
The company plans to use the net proceeds from the offering to further strengthen its balance sheet, as well as for general corporate purposes, NIO said.
It is worth noting that NIO has higher cash reserves than XPeng Motors and Li Auto as of the end of the second quarter and even after the latter two's Hong Kong listing.
As of June 30, NIO's cash and cash equivalents, restricted cash and short-term investment were RMB 48.3 billion ($7.5 billion).
By contrast, XPeng in the same period has cash and cash equivalents, restricted cash, short-term deposits, short-term investments and long-term deposits of RMB 32.9 billion.
Li Auto's cash and cash equivalents, restricted cash, time deposits and short-term investments was RMB 36.53 billion as of June 30.
XPeng raised HK$14 billion (RMB 11.6 billion) in a Hong Kong listing in early July, and Li Auto raised HK$11.6 billion (RMB 9.6 billion) in a Hong Kong listing in August.
Even so, XPeng and Li Auto's cash reserves are still lower than NIO's.
NIO's move is meant to provide ammunition for the next new models and the expansion of its sub-brand.
NIO aims to deliver three products based on NIO Technology Platform 2.0 in 2022, including its flagship sedan ET7, which was launched earlier this year, the company said when it reported its second-quarter earnings on August 12.
NIO will also enter the mass market through a new brand, preparations for which have been accelerated and a core team has been established, William Li, the company's founder, chairman and CEO, said on the second-quarter earnings conference call.
"The NIO brand has a similar relationship to this new brand as Lexus has to Toyota, and Audi has to Volkswagen," he said.
Li said NIO will launch a mass brand that it hopes will be less expensive than Tesla, but the experience will surpass the latter.
NIO stock fell in the after-hours trading session following the news and is now down 3.6 percent.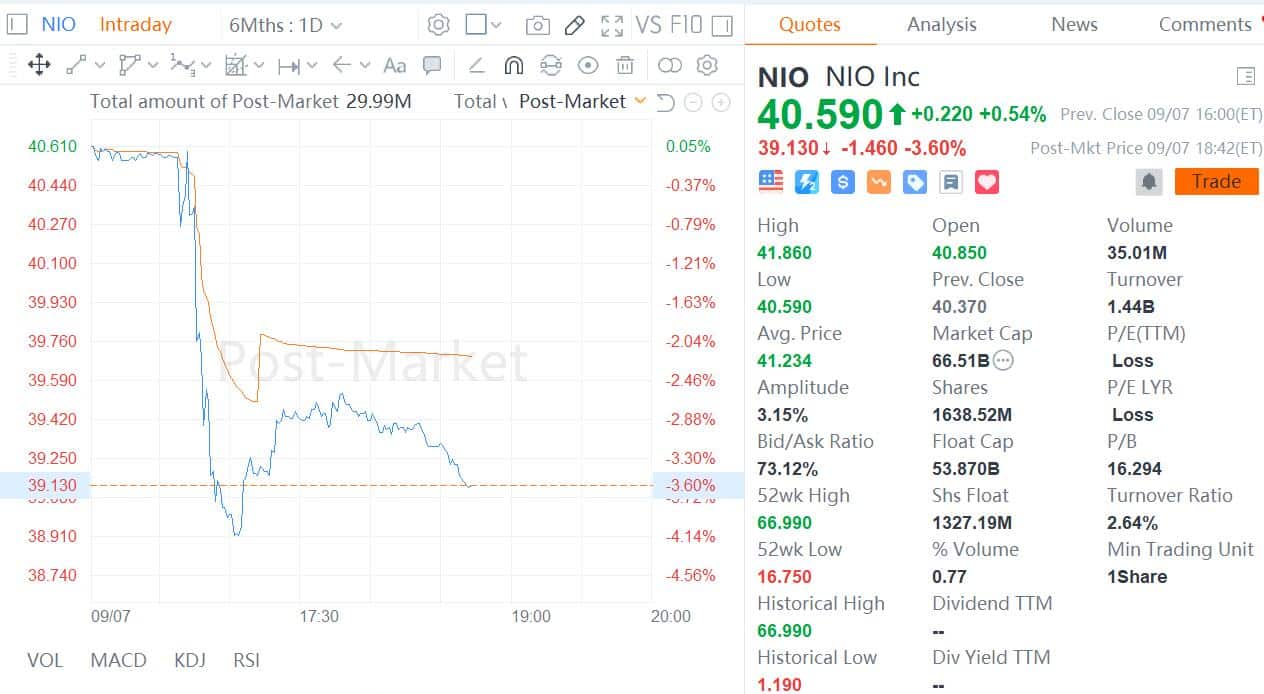 CnEVPost Daily Newsletter