A video of a Li Auto owner tricking a Li ONE into going " full self-driving" went viral on the Internet in China on Aug. 4, bringing the company into the spotlight.
The video shows the driver taking his hands off the wheel and lying flat, leaving the car to drive solely on the assisted driving feature.
The driver uses a seat belt clip and a device that allows the steering wheel to feel the weight, thus avoiding the Driver Monitoring System (DMS).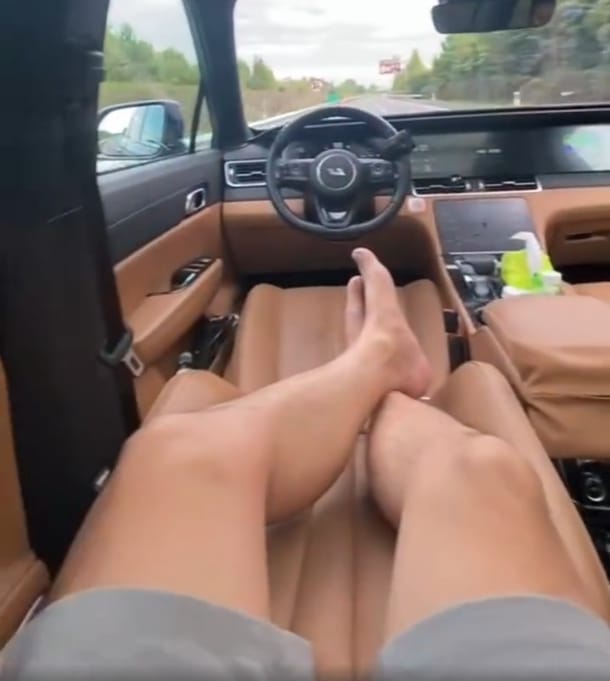 Later on Wednesday, Li Auto said on Weibo that an owner had mistakenly used Li Auto's Assisted Driving System while using a dangerous device such as a seat belt clip.
"Li Auto strongly objects to this situation and asks all owners to use the Assisted Driving System in the correct manner," the company said.
Li Auto reminded owners that they must wear a seat belt to use the assisted driving system and keep their hands on the wheel while the vehicle is in motion.
The company said the steering wheel has grip sensors that alert the driver with visual and audible alerts. If the driver does not take over driving for a period of time, the assisted driving system will exit and be disabled for the current drive.
"What Li ONE offers is assisted driving and not autonomous driving, and owners are urged to use it properly and drive safely," the company said.
Li Auto said it strongly opposes such actions that put the safety of oneself, one's family and all traffic participants at risk, and asked Internet users not to distribute such videos.
Li Auto delivered record 8,589 units in July, up over 250% from a year ago
CnEVPost Daily Newsletter