EV battery maker Gotion Hi-Tech and solar module maker JinkoSolar Holding Co recently signed a strategic cooperation agreement to tap the solar energy storage market, according to an announcement made by the former on Monday.
Gotion Hi-Tech's power cell technology can support JinkoSolar to save time and cost in system integration development, allowing the latter to focus on software applications, finished product delivery, customer experience and service, according to the announcement.
JinkoSolar's global platform will also drive Gotion Hi-Tech to further enhance its product quality and service capabilities, the announcement said.
JinkoSolar and Gotion Hi-Tech are jointly promoting the solar energy storage solution, which can make solar power generation a continuous, safe, reliable, efficient and friendly power source for the grid, according to Miao Gen, Chief Marketing Officer of JinkoSolar.
The two companies have already started initial cooperation in areas including industrial energy storage in the US and home energy storage in Japan, according to Wang Qiang, president of Hefei Gotion High-Tech Power Energy (Hefei Gotion), a wholly-owned subsidiary of Gotion High-Tech.
Founded in 2006 and listed on the New York Stock Exchange in 2010, JinkoSolar's business covers ingot, wafer and cell manufacturing as well as mono- and multicrystalline PV module manufacturing.
As of March 31, 2021, the company's monocrystalline wafer capacity reached approximately 22 GW, cell capacity reached approximately 11.5 GW and module capacity reached approximately 31 GW.
Power battery maker Gotion High-Tech secures its first plant in Europe through acquisition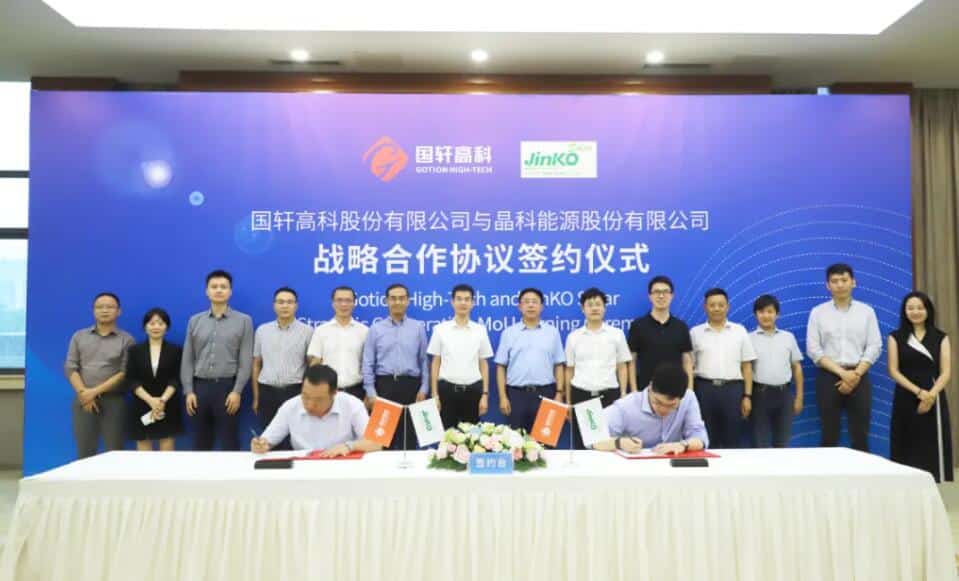 (Photo source: Gotion Hi-Tech)