XPeng Motors' flagship sedan P7 has received a five-star rating with a score of 89.4 percent in a new round of China-New Car Assessment Programme (C-NCAP) evaluations for 2021, according to an announcement made Monday.
C-NCAP is China's vehicle safety evaluation system, which was released by the China Automotive Technology & Research Center (CATARC) in 2006.
The system is updated every three years, with six versions completed in 14 years. C-NCAP (2018 version) has been aligned with the global NCAP system. In April this year, C-NCAP (2018 version) received a revision.
In the latest review, the vehicle was the XPeng P7 rear-wheel-drive long-range version priced at RMB 277,900 ($43,000).
The results showed that the vehicle scored 64.825 points, or 92.61 percent, in the occupant protection rating. Pedestrian protection scored 9.767, or 65.11 percent. The active safety score was 14.777, or 98.51 percent.
The model received a final overall score of 89.4 percent, earning it a five-star rating.
After the crash test, the model's electrical safety performance met the C-NCAP technical requirements, the results showed.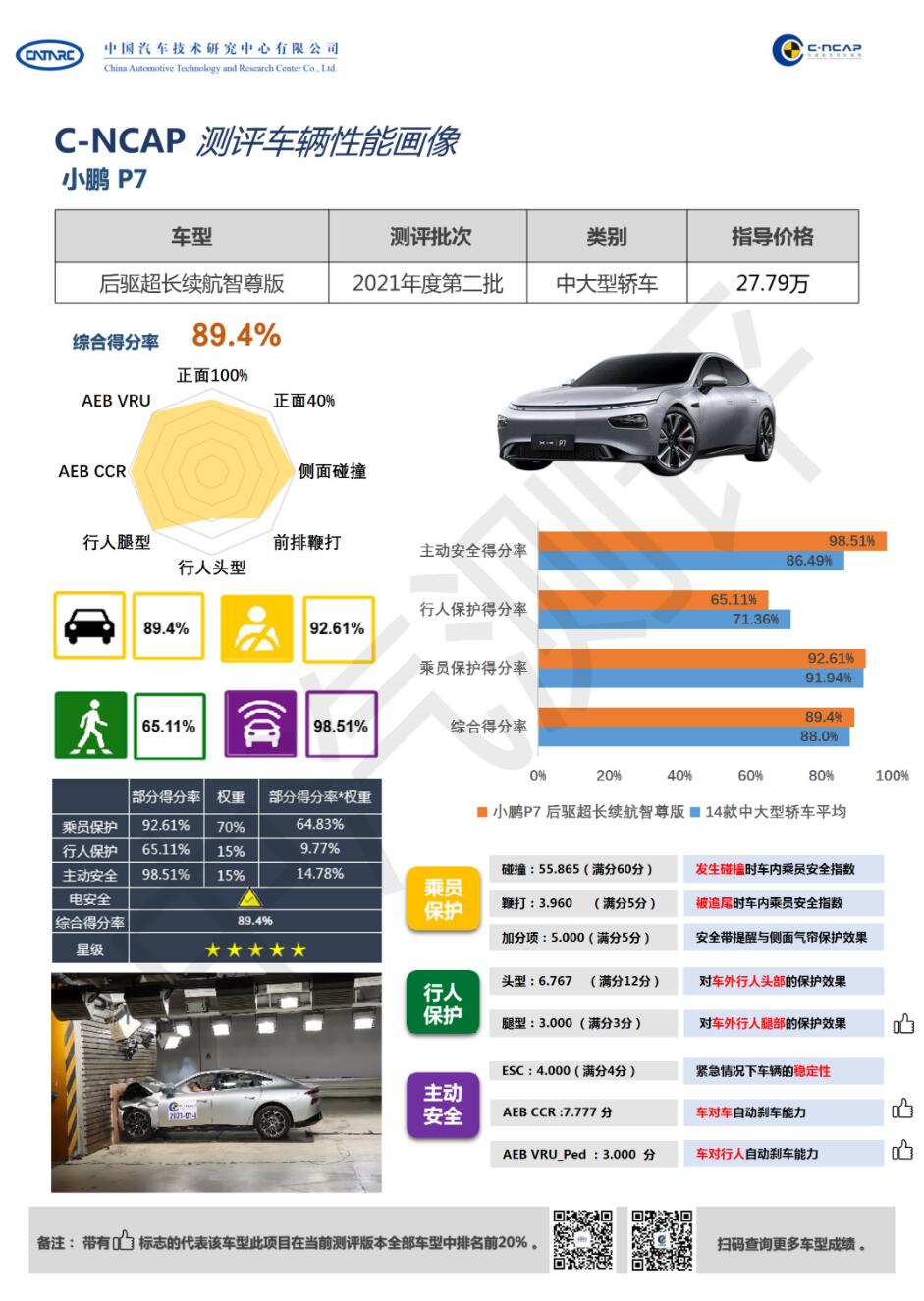 At the launch of the XPeng P7, He Xiaopeng, the company's chairman and CEO, said that the XPeng P7 has one of the highest percentages of high-strength steel materials used in the body of a local Chinese model.
Notably, C-NCAP announced the results of its review of the BYD Han EV on July 21, and the model scored 91.5 percent overall, also a five-star rating.
However, in weekend tests by Dongchedi, a car information service platform owned by ByteDance, the BYD Han EV did not perform as well in a head-on collision with the Arcfox α-S and caught fire after sitting for 48 hours.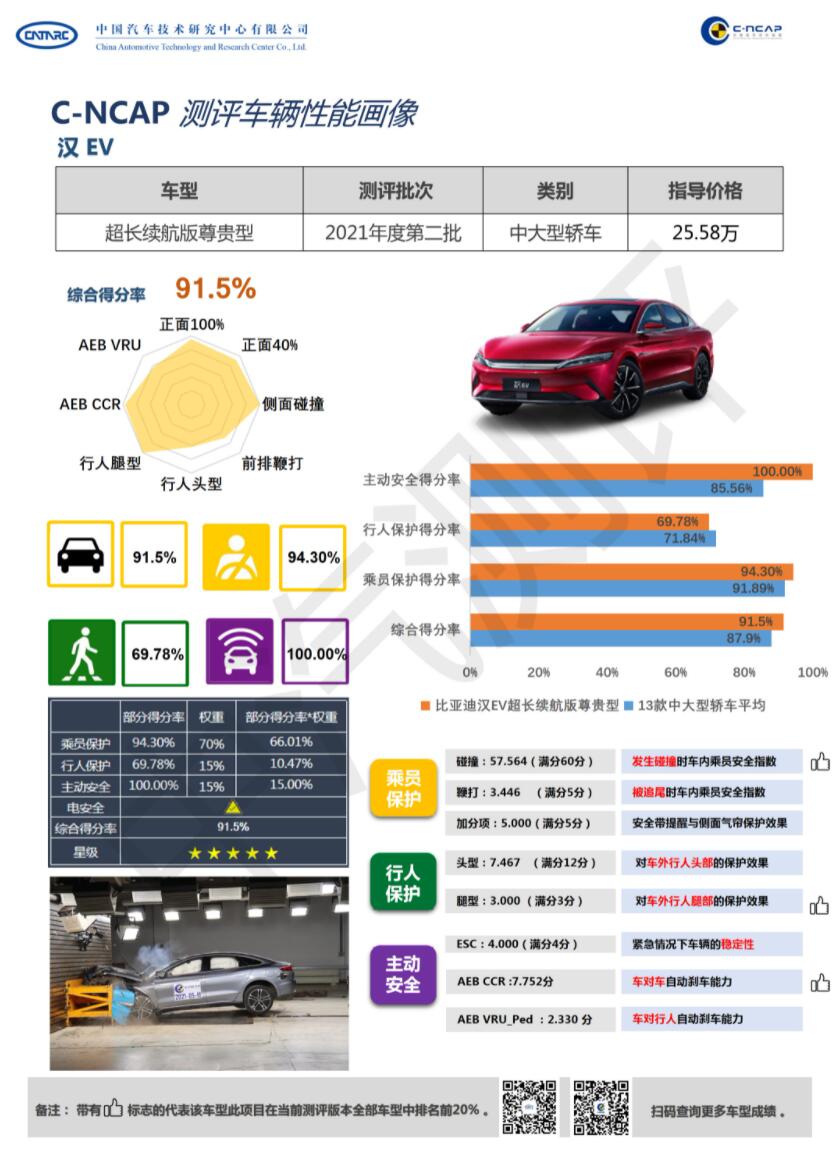 XPeng gets qualified to draw high-precision maps with $39 million acquisition
Get China EV News Directly in Your Inbox
Join our Telegram group to be alerted the moment we publish an article: t.me/CnEVPost