XPeng design director reportedly joins Pony.ai for vehicle design
Chinese self-driving company Pony.ai has reportedly jumped on the car-building bandwagon, and the design director of XPeng Motors appears to be the first major executive it has poached.
Pony.ai has now assembled an R&D team of dozens of people in Shanghai, and Zhao Qian, formerly the forward-looking design director of XPeng Design Center, has joined to take charge of vehicle design, LatePost reported Wednesday.
Zhao joined XPeng in late August 2017, reportedly on the same day as the company's CEO He Xiaopeng. The RX Vision, a Mazda concept car, was one of Zhao's creations.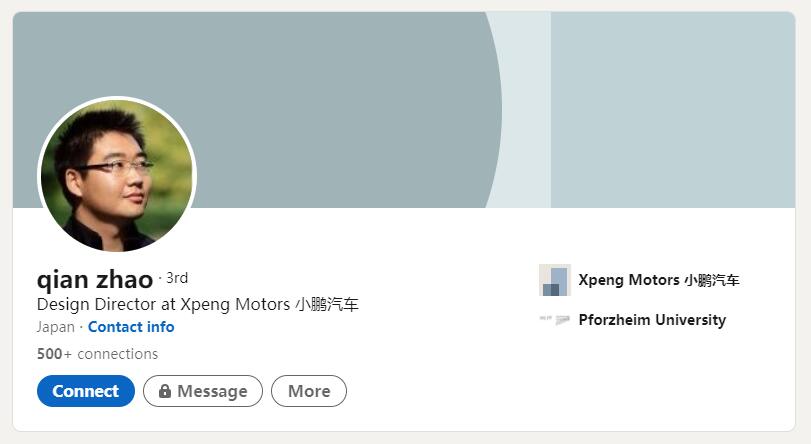 Pony.ai started thinking about building a car earlier this year and poaching talents from car companies, the report said, adding that the company is in contact with Geely with plans to build an electric car based on the latter's SEA (Sustainable Experience Architecture) platform.
Pony.ai's product ideas are unclear at the moment, with CEO Peng Jun preferring to build cars on an asset-light model. That's also why Pony.ai plans to cooperate with Geely to develop and produce vehicles, with it being responsible for the autonomous driving system, the report said.
The past accumulation of Pony.ai mainly lies in the L4 autonomous driving technology, and cooperation with car companies will enable Pony.ai to make up the whole vehicle manufacturing capability faster, the report mentioned.
The SEA platform, which Geely launched in September 2020, already carries a number of models in development. Geely Automobile Group CEO and president An Conghui said last October that seven brands and 16 models have been built on the Geely SEA platform.
This includes Geely's high-end electric car Zeekr 001, which was unveiled in Shanghai in April, and is the first production car based on the SEA platform, with deliveries scheduled to begin in October this year.
Jidu Auto, the carmaking arm of Baidu formed in January, is also developing a production vehicle based on SEA.
Back to Pony.ai, it was reported earlier this month that it has joined the car-making bandwagon and has set up a full car team of more than a dozen people in Jiading, Shanghai.
Pony.ai's car-building plans were already in the works at the beginning of the year, as 36kr previously reported, adding that the company has made offers to the heads of smart cockpits at a number of car companies, and one vehicle head at a veteran European car company has also received an offer.
Pony.ai's initial plan is to build passenger cars, but it has not yet been determined whether they will be used in self-driving fleets or sold to consumers. pony.ai does not rule out partnerships with car companies, the report said.
Pony.ai's car-building plans may be related to its fast-paced IPO. Pony.ai is currently planning to go public via SPAC, and "has approached investment banks such as Goldman Sachs, and there will definitely be a public announcement by September," the report said.
Self-driving firm Pony.ai has reportedly joined car-making party