Geely will invest RMB 10 billion ($1.54 billion) to build a new plant in Guangzhou, and an announcement that could be made recently, local media Ftcaijing.com said on March 17, citing sources.
In response to the news, Geely said it would not comment on the market rumors.
Whether Geely's construction of a new plant in Guangzhou is related to its high-end smart electric vehicle project is unknown for now, but the series of signs suggests that Geely is clearly picking up the pace in the smart new energy vehicle sector, the report said.
This comes after Geely has signed partnership agreements with Foxconn, Faraday Future, and Baidu respectively, allowing it to expand its presence in the automotive chain to an unprecedented degree.
Geely also announced the signing of a power battery investment cooperation agreement with Ganzhou Economic and Technological Development Zone on March 13.
The company plans to build a 42 GWh per year power battery project in Ganzhou Development Zone, with the project's investment reaching RMB 30 billion.
The project will be built in two phases, and the total area of the two phases will be one square kilometer.
Phase I will be invested with RMB 8.5 billion to build a 12 GWh per year power battery plant, while Phase II will be invested with RMB 21.5 billion to build a 30 GWh capacity.
Geely entered into a partnership with Ganzhou battery maker Farasis Energy late last year to set up a joint venture to produce power batteries.
The joint venture will have a capacity of 120 GWh, of which no less than 20 GWh will start construction this year.
Geely said it will give priority to purchasing power batteries produced by Farasis Energy and the joint venture, with the annual procurement volume not less than 80% of its demand.
Previously, it was announced that Geely's high-end smart electric vehicle company would be established in Hefei. The company had told investors that it would not rule out the possibility of splitting its pure electric business.
Geely sells 2,539 NEVs in February, down 40 percent from January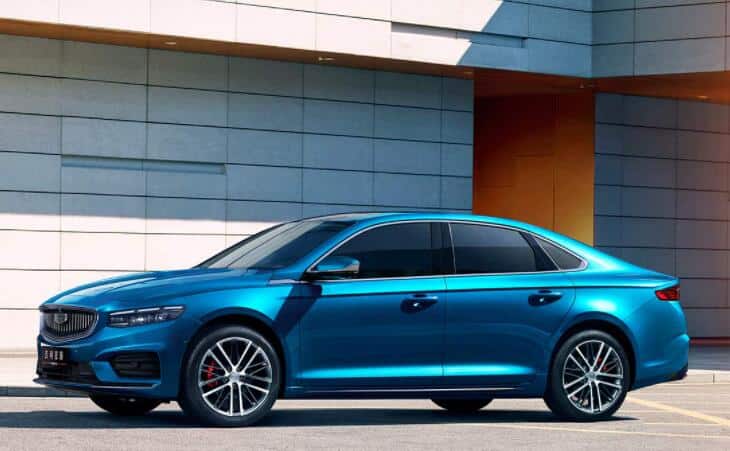 (Photo: Geely)
Get China EV News Directly in Your Inbox
If you like what we do, you can buy us a coffee, via the button in the lower right corner or by clicking here.