Chinese electric vehicle maker XPeng Motors said users drove approximately 1.13 million kilometers with Navigation Guided Pilot (NGP) in February, reflecting their acceptance and trust in the driver assistance feature.
On Feb. 22, XPeng said that as of 20:00 Feb. 20 Beijing Time, its users had driven more than 1 million kilometers with NGP.
This is just 25 days after XPeng launched the OTA update to P7 models and opened the NGP (public beta) feature to users on Jan. 26.
On February 10, XPeng announced that the mileage of NGP users has exceeded 500,000 km, 14 days after its launch. This means that the second 500,000 km of NGP user miles was completed in an even shorter period of 11 days.
In a report released today, XPeng said the latest OTA reached a 97.29 percent install rate within 10 days of launch.
The report also showed that the top three in-car apps used in February were iQiYi HD (the equivalent of YouTube), Douyin (TikTok's Chinese version), and QQ Music, demonstrating users' love for entertainment apps in the car.
After XPeng's OTA update, users can use these entertainment applications directly on the large center screen in the car without opening their phones.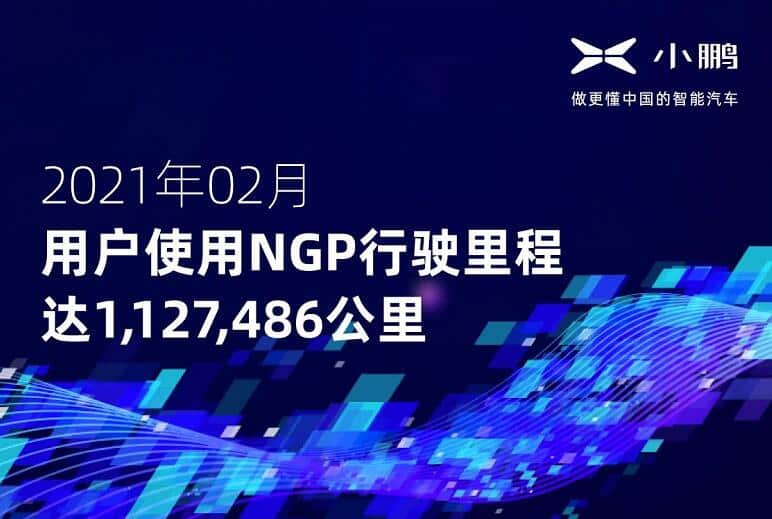 CnEVPost Daily Newsletter