These are the Chinese cities with strongest demand for new energy vehicles
The top three cities for new energy vehicle sales in China in 2020 are Shanghai, Beijing and Shenzhen, and the cities with the highest sales growth rates are Chongqing, Shanghai and Zhengzhou, according to a report released by Chinese search giant Baidu.
The share of new energy vehicle sales in megacities was 38% in 2020, significantly higher than the 22% in large cities. But the demand of new energy vehicle in large cities and counties is rising year by year, and the new energy vehicle market is gradually expanding from megacities with sales restrictions to other regions, the report said.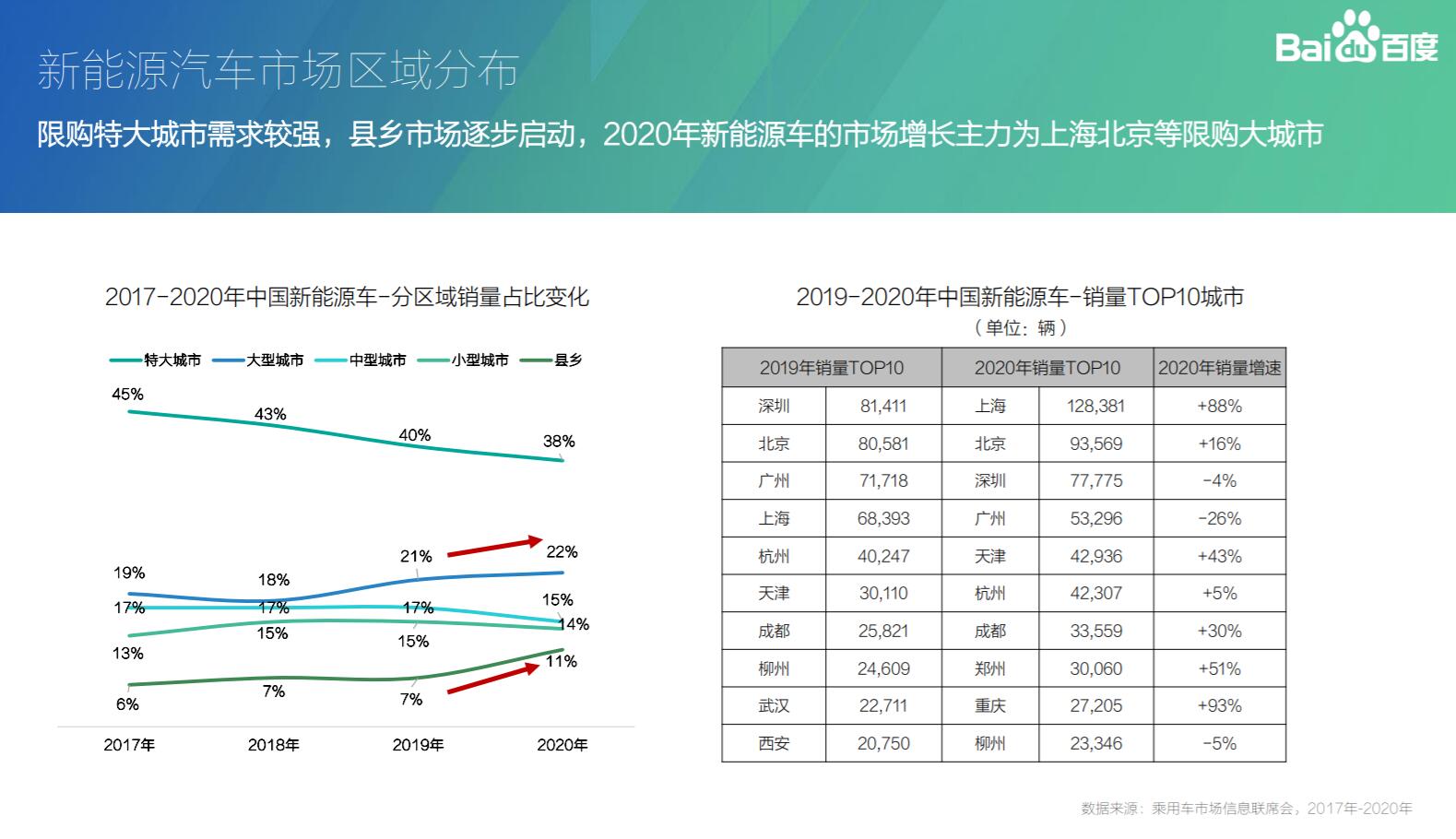 In addition, the overall market penetration of pure electric vehicles is significantly higher than that of plug-in hybrids, a trend that is especially prominent in megacities and large cities.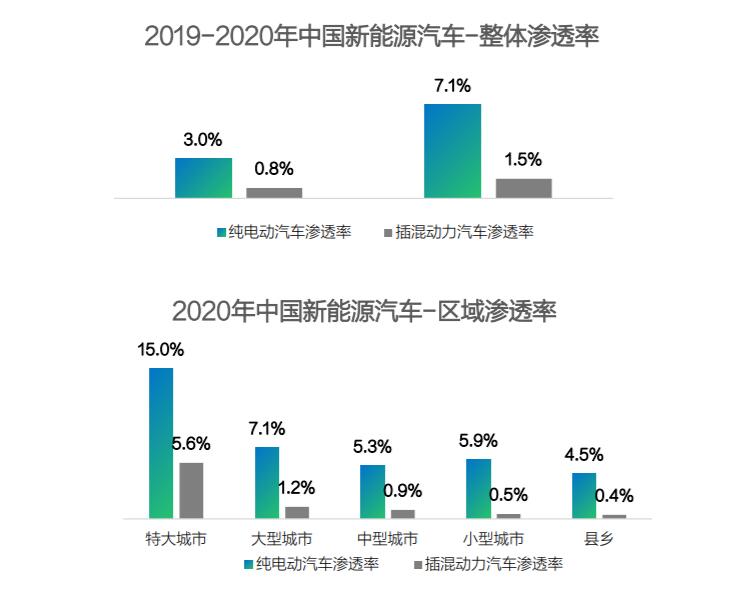 As the pioneer cities for new energy adoption, major cities including Shanghai and Shenzhen are performing particularly well in terms of penetration rates.
China's gradual reduction of state subsidies to the purchaser of new energy vehicles starting from  2019, results in lower national new energy vehicle sales for the first time that year, down 4% from 2018.
China's new energy vehicle sales resumed growth in 2020, improving by 10.9% year-on-year, amid the complexities of reduced subsidies, Covid-19 pandemic impact, and continued low sales in the passenger car market.
China aims to reach 20 percent of new vehicle sales of sold vehicles in 2025 and no less than 80 percent of new or updated new energy vehicles in specific public areas from 2021, according to a new energy industry development plan released by China.
Tesla alone accounted for 28% of market share, while other car-making new forces occupy 38% of market share, according to the report.
Among traditional car companies, China's local independent brands account for 22% of the new energy vehicle market share, joint venture/import brands account for 11%, of which Germany, Japan and the United States account for a relatively high proportion.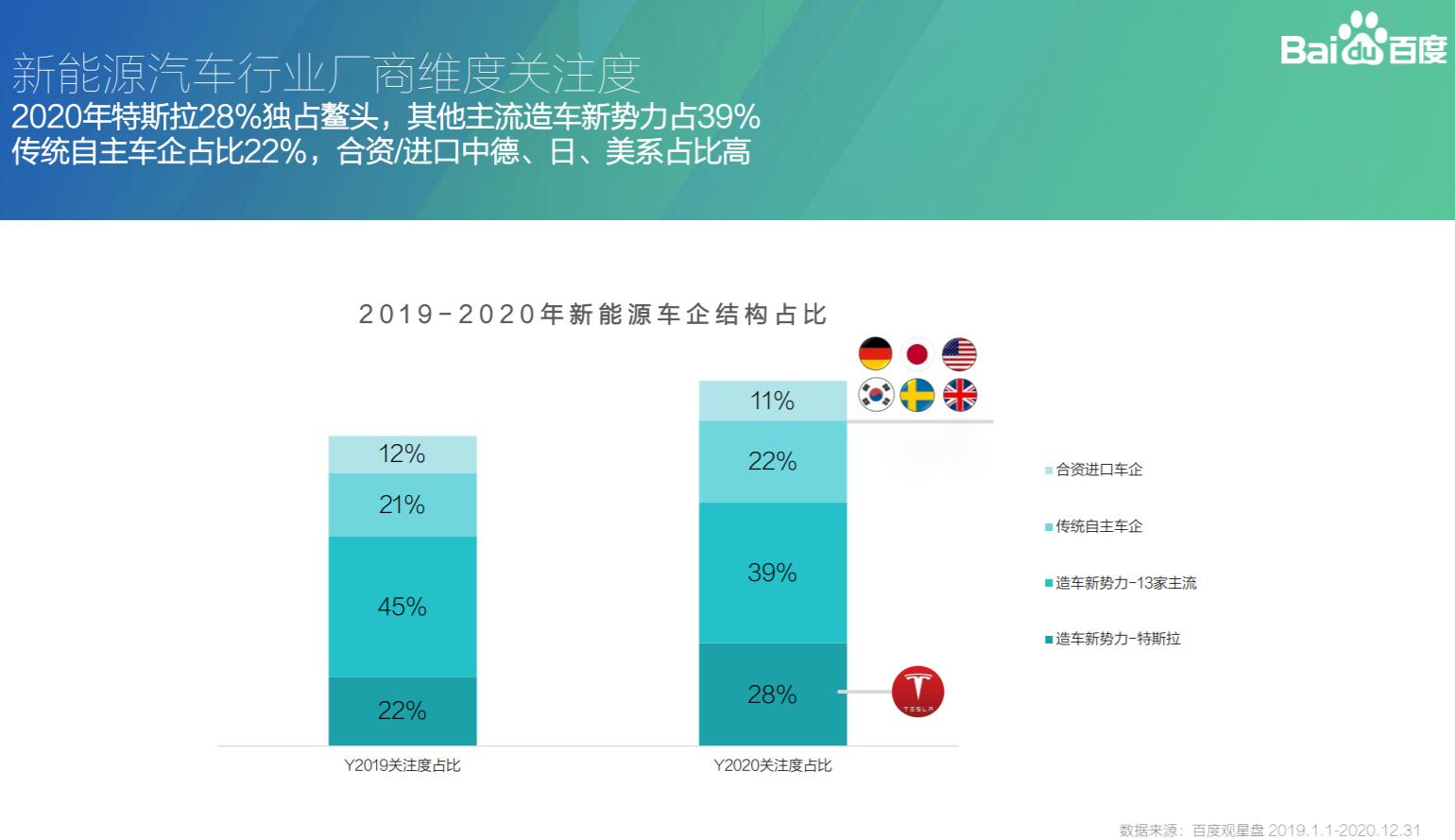 From the perspective of new energy brands, Tesla, NIO, Li Auto, XPeng and WM Motor are the top five new car-making brands.
And among the traditional car companies (independent/joint venture/import) that launched new energy vehicles, BYD, Chery New Energy, Lexus, Geely New Energy (including Geometry), and Great Wall (including Ola and WEY) are the top five in terms of consumer attention, according to the report.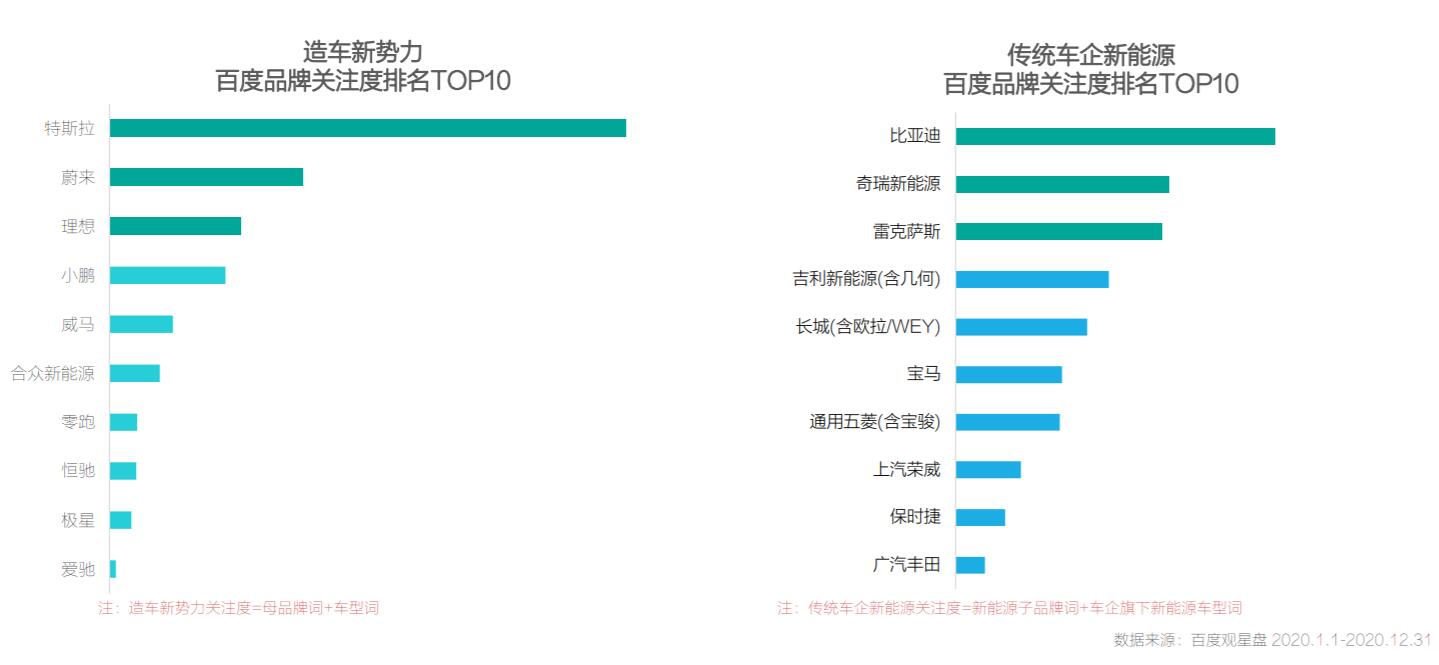 According to the price segment classification, due to the massive reduction of state subsidies from 2019, the new energy vehicles in the price segment of RMB 100,000-200,000 ($15,460-$30,920) quickly became model with the largest sales , but models below RMB 100,000 still gain solid attention.
The localization of Tesla and the market introduction of some NIO models after 2020 have led to a significant increase in sales of B-segment cars and mid-size SUVs, thus attracting traffic for  models that prices RMB 300,000-500,000, according to the report.
These are the top-selling new energy models in China in January
If you need the orginal report, just leave a comment.