NIO to build 'world-class' smart EV industrial park in Hefei
Chinese electric vehicle (EV) maker NIO (NYSE: NIO) announced on Thursday that it entered into an agreement with the municipal government of Hefei, Anhui province, where NIO China's headquarters is located, to jointly build a "world-class" smart electric vehicle industrial campus.
The Hefei Xinqiao Smart Electric Vehicle Industrial Park, the name of the campus, will integrate R&D, manufacturing, pilot demonstration and applications, and industrial support services, and will be built with leading international industrial innovation capacities and scale, NIO said.
Under the agreement, Hefei government will step up its support for the smart electric vehicle industry, attract high-quality enterprises to the park, and provide comprehensive assistance across all sectors, an announcement by NIO said.
In addition, NIO will also carry out long-term development planning for the Xinqiao Park, establishing teams in R&D, manufacturing, marketing and management, and play a leading role in integrating resources and providing support to build the world-class smart electric vehicle powerhouse.
NIO partners with a furniture retail giant to build 60 charging and battery swap stations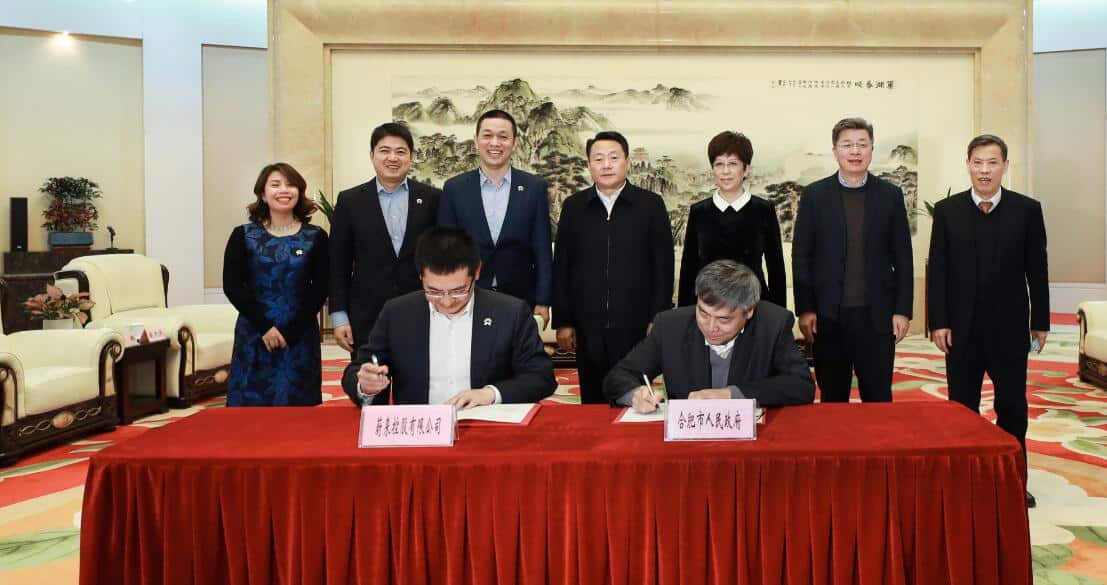 (Front left: NIO president Qin Lihong)
Hefei was the city that brought life back for NIO at the beginning of 2020.
Discussions about NIO's plight were rife in late 2019, with NIO founder, chairman and CEO William Li being called "the most miserable man in China" by local media. The most controversial part of the investor debate was how many months away from bankruptcy were NIO at that point.
At the end of June 2019, NIO had only $342 million in cash on its books, $1.16 billion in current assets, and $1.2 billion in current liabilities, which could not be fully covered.
At the end of December 2019, NIO had only $124 million in cash, $706 million in assets, and $1.362 billion in liabilities.
NIO's funding to Beijing Yizhuang and Zhejiang Huzhou at the time did not come to fruition, and subsequent events such as the departure of its CFO hit investor confidence even harder.
In February 2020, NIO signed an agreement with the city of Hefei to ease cash flow problems.
On April 29, 2020, NIO signed a definitive agreement to invest in NIO China with strategic investors, including Hefei Construction Investment Holding (Group) Co Ltd, and reached an agreement with the Hefei Economic and Technological Development Zone to locate NIO China's headquarters.
According to the investment agreement, the strategic investors will invest RMB 7 billion in NIO China.
China's new-energy vehicle sales have been in the peak season after that, and NIO has risen more than 10 times in 2020. Based on the RMB 7 billion investment made by the Anhui government, it has made a profit of RMB 44.8 billion.