BYD sells 20,178 new energy vehicles in January, down 30% from December
Chinese automaker BYD sold 20,178 new energy vehicles in January, up 182.88 percent year-on-year, but down 30 percent from 28,841 vehicles in December.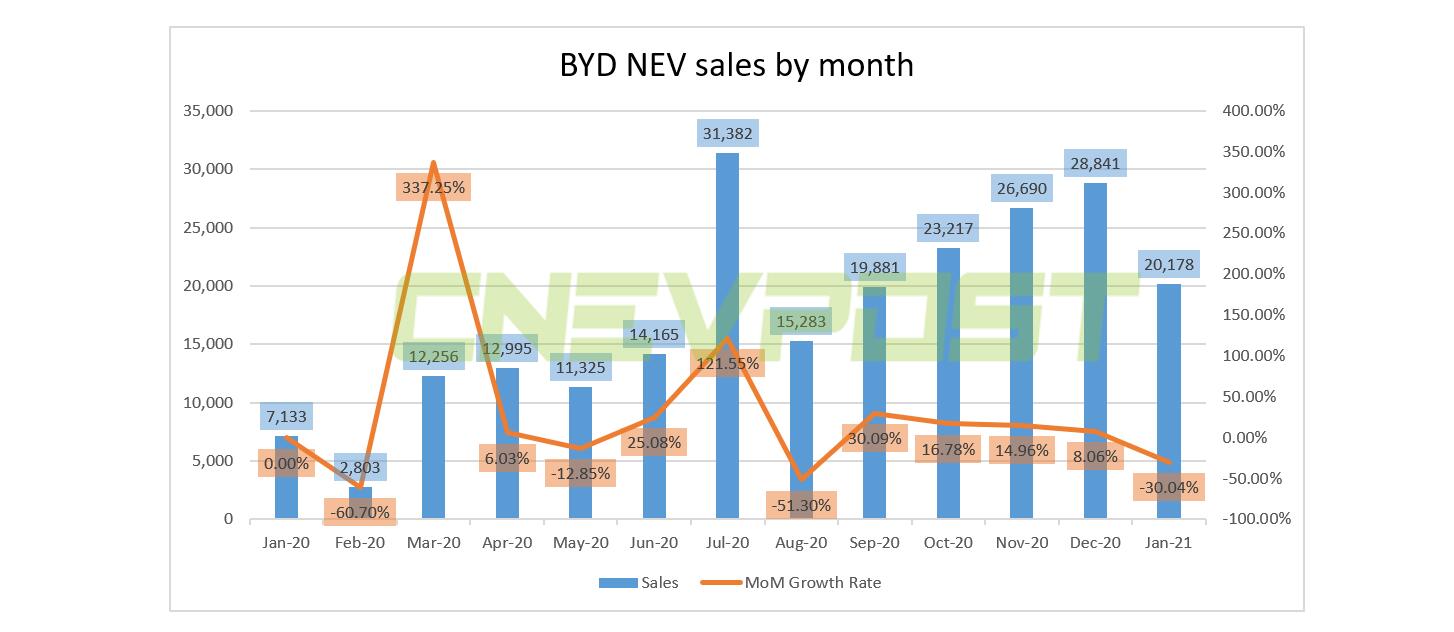 BYD sold 42,401 units of all vehicles in January, up 68.44% year-on-year, the company said in a filing on Wednesday.
In January, BYD's total installed capacity of new energy vehicle power batteries and energy storage batteries was approximately 1.754 GWh, and the total cumulative installed capacity for the year was approximately 1.754 GWh.
Founded in February 1995, BYD is mainly engaged in the automotive business including new energy vehicles and traditional fuel vehicles, cell phone components and assembly business, secondary rechargeable batteries and photovoltaic business.
The company started with batteries and now has 100% independent R&D, design and production capabilities in the battery sector.
The company has been backed by investment tycoon Warren Buffett and has grown significantly after a quarter of its shares were acquired by Buffett.
The company has been manufacturing electric truck, car, bus, bicycle and electric vehicle batteries in China for over 20 years.
BYD has recently restructured its automotive business to build a premium brand, involving a number of executive appointments.
Chinese media reported the news on Wednesday, which was later confirmed by the company.
BYD adjusts its automotive business structure to build new premium brand