Update: Adjusted the official English name of the battery from Kirin battery to Qilin battery.
With the same chemistry and the same pack size, the Qilin battery has 13 percent higher capacity than the 4680 battery, CATL executives said earlier.
The launch of Contemporary Amperex Technology Co Ltd's (CATL, SHE: 300750) CTP 3.0 (cell to pack) battery, or Qilin battery, has finally been scheduled, after several warm-ups.
CATL will unveil its third-generation CTP technology, or the Qilin battery, at 15:30 Beijing time today, it said in a poster posted on Weibo.
The company did not reveal further details, only providing a QR code that users could scan and then be redirected to the company's video account on the WeChat platform.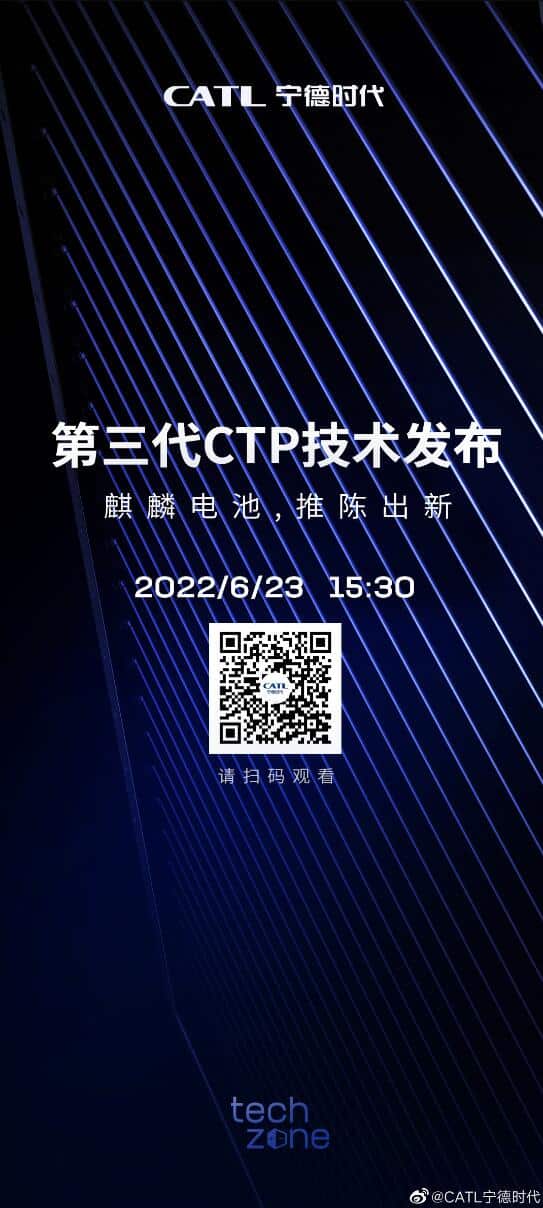 On March 26, CATL Chief Scientist Wu Kai first mentioned the Qilin battery in a speech at the China EV 100 forum, saying it could increase capacity by 13 percent compared to the 4680 battery with the same chemistry system and the same pack size.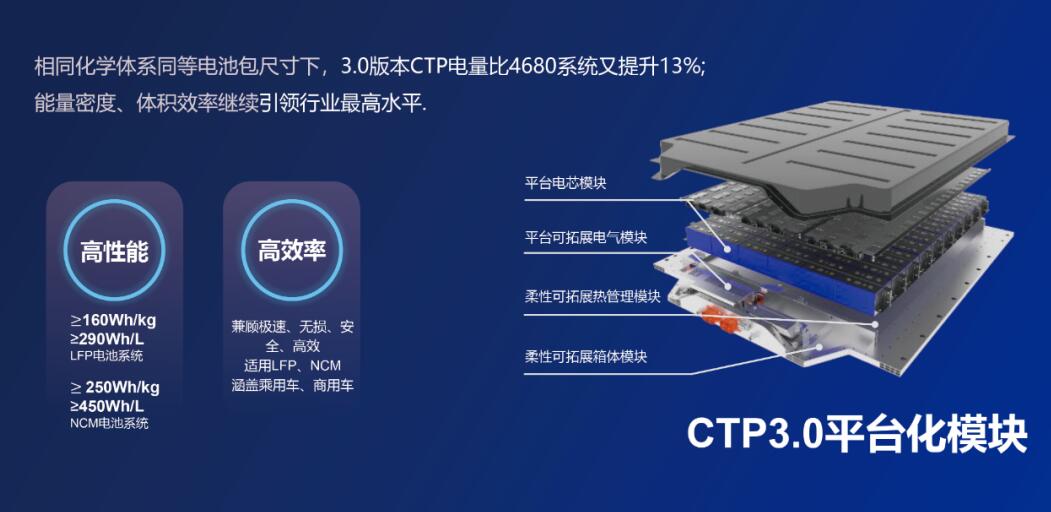 In September 2020, Tesla unveiled the 4680 battery, which has a single cell energy density of about 300 Wh/kg and a pack energy density of 217 Wh/kg.
At the time, Tesla claimed that the 4680 battery had 5 times more energy per cell, giving the vehicle a 16 percent increase in range.
In May of this year, Tesla began delivering the Model Y with the 4680 battery to US consumers, which was manufactured in its Texas factory.
On May 5, CATL founder and chairman Robin Zeng said during an online investor conference on the company's 2021 annual results that the company plans to officially launch the Qilin battery in the second quarter.
At the same electrochemical system, the Qilin battery has a 13 percent higher energy density than the large cylindrical battery, which is extremely competitive as a mainstream product, Zeng said.
"At the same time, some customers need to use large cylindrical batteries for special car design reasons, and we have already started cooperation," he said.
In the Qilin battery design, CATL has included a water-cooling plate in the middle of the two layers of cells, rather than just installing that cooling device at the bottom as in traditional designs, Wu said in a presentation at the 2022 World EV & ES Battery Conference on June 16.
The design will stop the heat transfer from the adjacent cells, thus avoiding thermal runaway, he said.
It will also better support high-voltage fast charging, making 4C charging easy, and the market will see that product from CATL by next year, Wu said.
C refers to the battery's charge multiplier, and 4C means that the battery could theoretically be fully charged in a quarter of an hour. Similarly, 3C means the battery can be fully charged in a third of an hour.
CnEVPost Daily Newsletter