The man, dubbed on the internet as "Yi Long Musk", posted some videos emulating the Tesla CEO and went viral.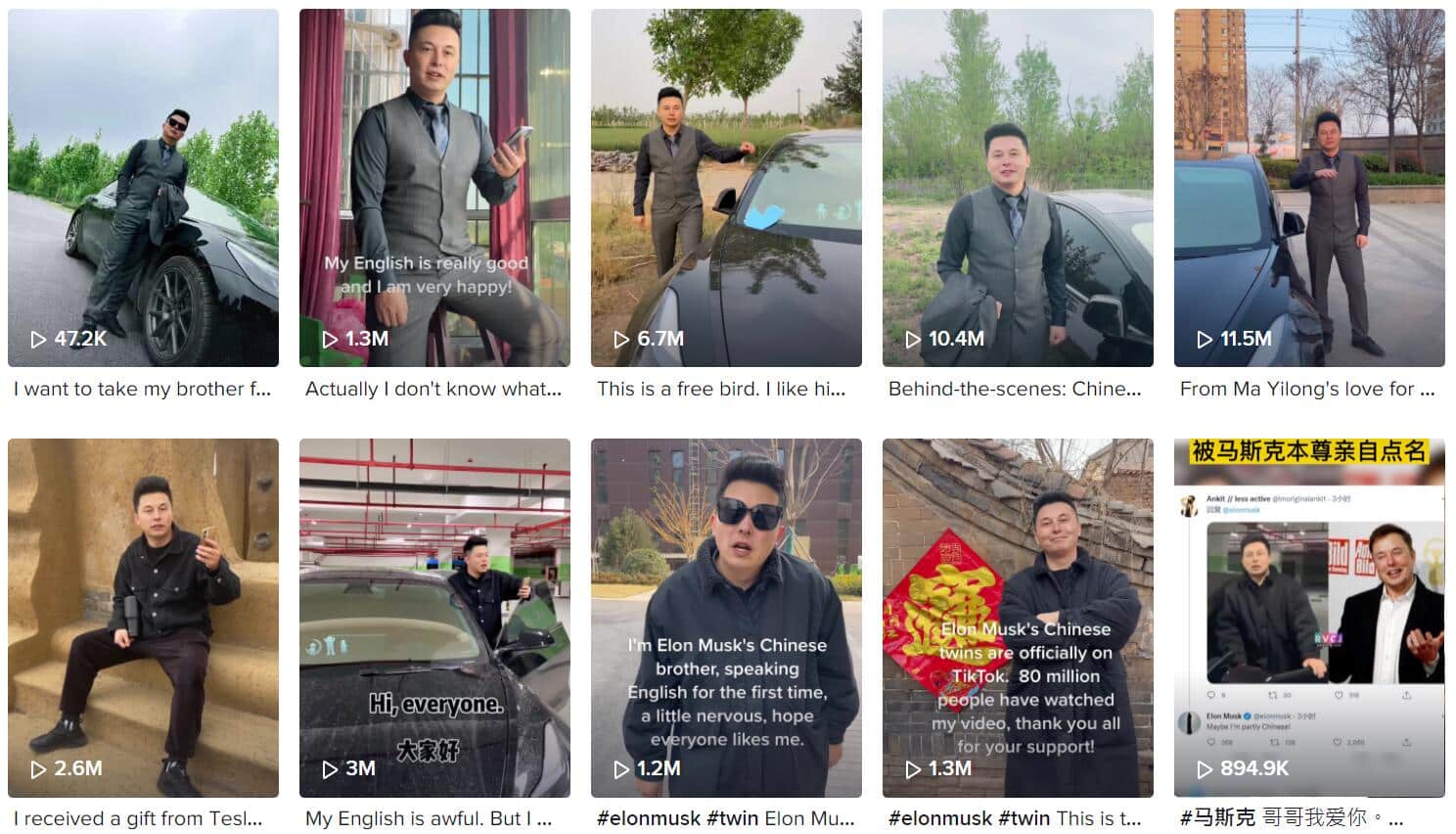 A Chinese man who allegedly looks like Tesla CEO Elon Musk has been banned from his Weibo account after making headlines. Weibo is the Chinese equivalent of Twitter.
The Weibo account, @马一龙0, posted its first content on May 10 and has a total of two pieces of content so far.
The information displayed on its page shows that the user is currently banned for violating community rules.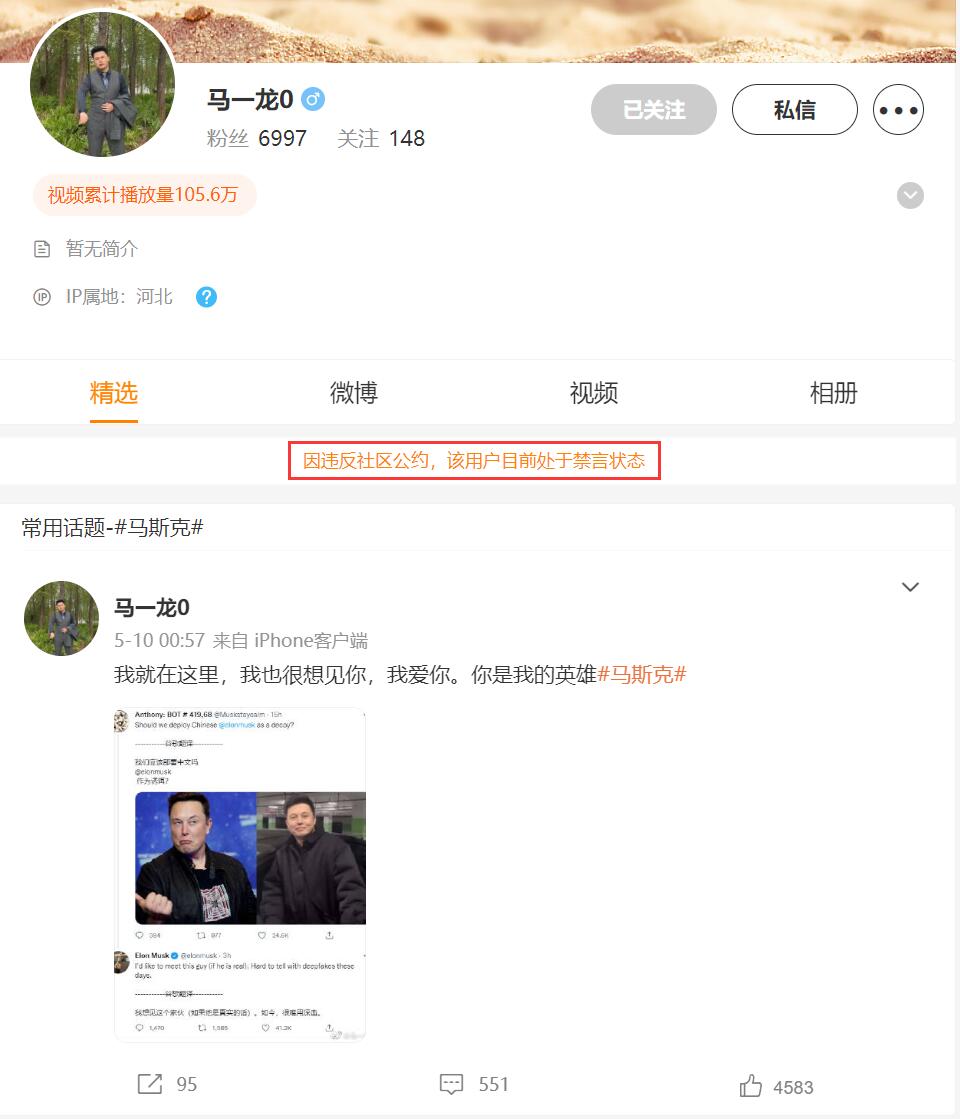 The man, dubbed on the internet as "Yi Long Musk", is from Hebei, China, and has gone viral for his resemblance to Musk, posting videos that emulate the Tesla CEO and getting two replies from the real Musk himself.
Last December, Musk jokingly responded on Twitter that he might be "partly Chinese."
Maybe I'm partly Chinese!

— Elon Musk (@elonmusk) December 20, 2021
On May 9, a Twitter user said, "Should we deploy Chinese @elonmusk as a decoy?" Musk then responded that he'd like to meet this guy if he's real.
But he also mentioned that it's hard to tell deep fakes these days.
I'd like to meet this guy (if he is real). Hard to tell with deepfakes these days.

— Elon Musk (@elonmusk) May 9, 2022
Yi Long Musk has an account on TikKok, which currently includes 10 videos and has 236,300 followers.
On May 10, Yi Long Musk said on Weibo, "I'm right here and I'd love to meet you, I love you. You are my hero."
However, some Chinese Internet users questioned the historical avatar of 'Chinese Elon Musk', which is very different from his current cool Musk-like face.
CnEVPost Daily Newsletter