AITO Wenjie M5 retail sales in March were 3,045 units, according to data released by the CPCA earlier this month.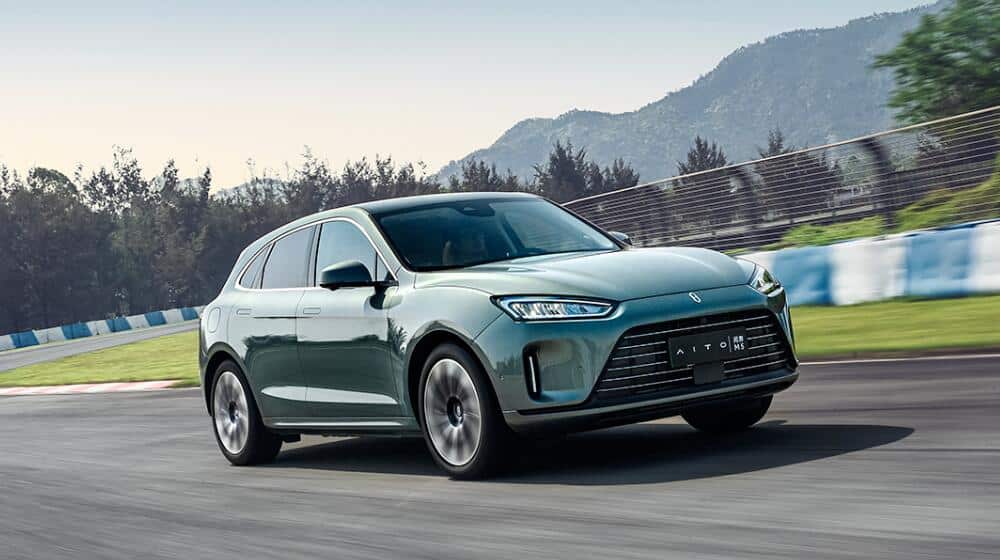 (Image credit: AITO)
AITO, a new energy vehicle (NEV) brand jointly created by Huawei and Chongqing Sokon's Seres, is the latest to raise the price of its vehicles.
AITO announced today that the price of the 4WD version of its first model, the Wenjie M5, will be adjusted at 24:00 on May 5 because of rising upstream raw material costs, with the exact plan to be announced before the price increase.
The brand announced the prices of the three models of the M5 at the end of February, and they are:
The rear-wheel-drive standard version starts at RMB 249,800 ($390,040).

The 4WD Performance Edition is priced from RMB 279,800.

The 4WD Signature Edition is priced at RMB 319,800.
AITO held a delivery ceremony in Shanghai on March 5 to deliver the M5 to the first batch of more than 100 owners.
AITO had not previously announced the specific versions of the first vehicles delivered at that time, but information released by the company today shows that they all appear to be the 4WD version.
AITO Wenjie M5's rear-wheel-drive standard version will go on sale at 16:08 on April 20, and the price will be adjusted to RMB 259,800, according to the brand's latest announcement.
This means that the M5's rear-wheel-drive standard version model has been raised by RMB 10,000 before it becomes available.
Seres announced the launch of the AITO brand on December 2 last year, saying it will have Seres' capabilities in extended-range technology, as well as cutting-edge technology from partners including Huawei.
On December 23 last year, Richard Yu, CEO of Huawei's Smart Car Solutions BU, announced the Wenjie M5, an SUV with extended-range technology similar to Li Auto's Li ONE.
The Wenjie M5 is equipped with the Huawei DriveONE drive system, including a 1.5T four-cylinder range extender and a combination of asynchronous AC motors and permanent magnet synchronous motors.
It can accelerate from 0 to 100 km/h in 4.4 seconds for the 4WD flagship version and 4.8 seconds for the 4WD performance model.
Retail sales of the AITO Wenjie M5 were 3,045 units in March, according to data released earlier this month by the China Passenger Car Association (CPCA).
AITO, jointly created by Huawei and Seres, delivers vehicles to first owners
CnEVPost Daily Newsletter