The property is located on the same campus as NIO's existing US headquarters building, and NIO has signed a 10-year lease.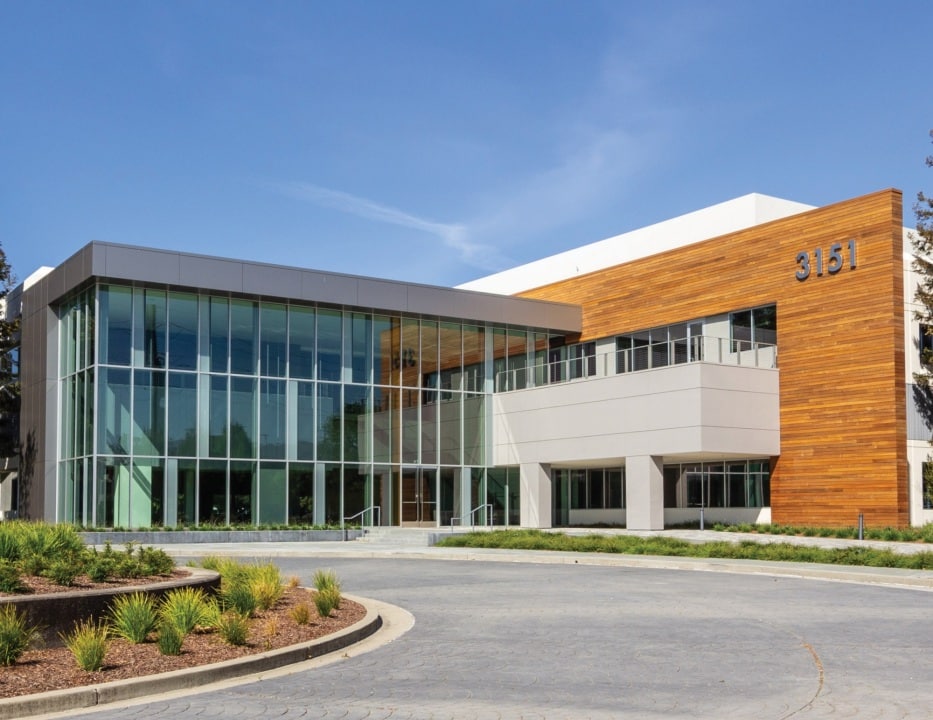 (Image credit: Colliers)
NIO has leased a new building with more space for its local headquarters in the US, signaling that the Chinese electric vehicle maker's expansion in the US market is about to pick up speed.
The company has leased a two-story standalone office building at 3151 Zanker Road in San Jose, California, to serve as its headquarters and innovation center in the US, according to real estate brokerage firm Colliers.
NIO will lease the 201,500-square-foot (18,720-square-meter) building for 10 years to support the company's various functions, including research and digital development, testing, assembly, warehousing and operations, according to a statement from Colliers on Wednesday.
NIO's current US headquarters is located at 3200 N. First St. in the same office park, an 85,017-square-foot, two-story building that the company has occupied since 2015.
It's unclear when NIO will move into the new office building or whether it will retain its lease in the old building.
"NIO USA's new Research and Innovation Center signifies an exciting chapter for the company as it continues to develop state-of-the-art technology for its electric vehicles," said Sean Toomey, senior vice president with Colliers.
"In addition, on behalf of the collective team at Colliers, we are honored to have guided NIO USA through its successful search for a new headquarters facility in support of NIO, Inc.'s international market expansion," Toomey added.
The office building was originally built in 1990 and its owner, Oakmont Corporation, underwent a major interior and exterior renovation in 2020. Colliers represented both parties in the lease agreement.
"As North San Jose continues to attract global technology innovators, an EV industry leader like NIO is a perfect fit for one of the market's premier Office/R&D properties," said Brad Meadow, managing director at Oakmont.
The property is near several industry-leading technology companies such as Western Digital, Google, Samsung, PayPal, Cisco and Microsoft, and is just one block from the Santa Clara County VTA light rail stop, according to Colliers.
The building is surrounded by 1.2 acres of amenities, with full-size basketball and tennis courts, a half-basketball court, a sand volleyball court and an amphitheater. Other on-site amenities include a fitness center and indoor racquetball courts.
This is the latest sign of NIO's expansion in the United States.
Late last month, CnEVPost noted that NIO had added three new positions to its LinkedIn job posting in San Jose, related to the company's infrastructure plans there.
The three positions were Head of Architecture & Design, Head of Power Strategy, and Head, User Infrastructure Construction & Readiness, posted by NIO Vice President Saurabh Bhatnagar.
The move seems to be a preparation for getting its vehicles into the US market, as at the NIO Day 2021 event on December 18, William Li, founder, chairman and CEO of NIO, mentioned that NIO's goal is to serve customers in more than 25 countries and regions worldwide by 2025.
Li did not announce at the time which of these 25 countries would be included, although local media subsequently reported that this would include core global automotive markets including the United States, Western Europe, Australia, and New Zealand.
In a December 19 interview with English-language media, including CnEVPost, Li said that if NIO were to enter a market, it would consider in advance how to ensure a good user experience.
Li said NIO has already proven its energy replenishment efficiency is sufficient in China. "We have done it in a country as big as China, so there is no reason why we can't do it in Europe and in the United States."
CnEVPost Daily Newsletter