The CAAM launched its blockchain-based Vehicle Data Blockchain Platform in late June, and the company is likely to be the operating entity for the platform.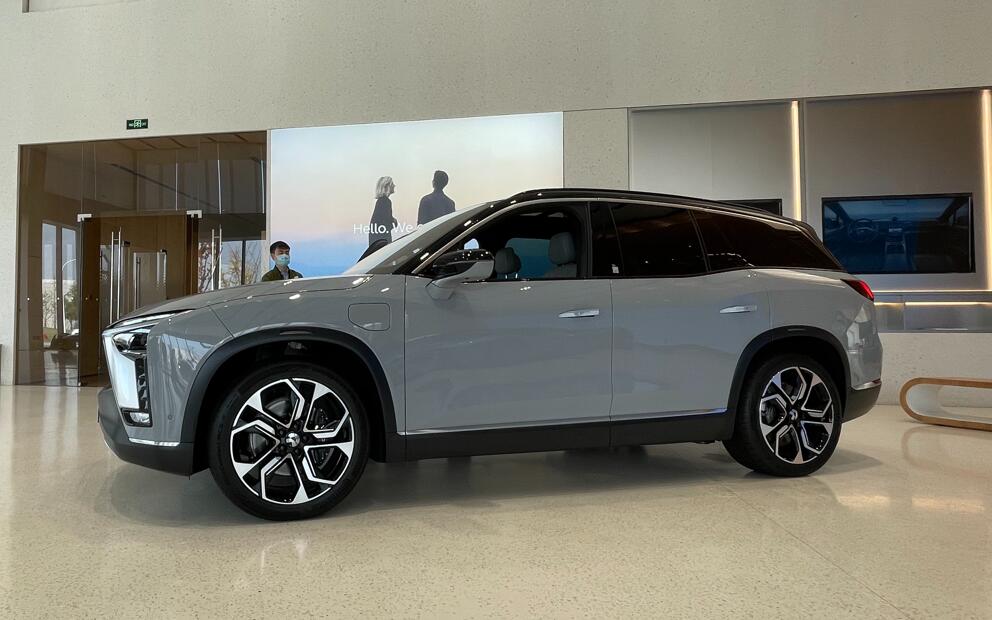 (Photo source: CnEVPost)
NIO has made most of its previous investments through its venture capital arm NIO Capital, but now one of its affiliates has taken a direct stake in an affiliate of the China Association of Automobile Manufacturers (CAAM).
The company, Zhonglian Technology (Beijing) Co Ltd (众链科技(北京)有限公司), was founded on April 27, 2020, and is legally represented by the CAAM's executive vice-chairman and secretary-general, Fu Bingfeng.
On September 26, the company's registered capital was increased from RMB 990,000 ($153,000) to RMB 9.9 million, according to information from data provider Qichacha.
The company previously had only one investor, the CAAM, and the latest information shows that it has added eight new investors, including NIO Technology (Anhui) Co and Bosch (China) Investment Co.
Among the eight investors, Zhongqi Delian Intelligent Driving (Beijing) Technology Co (众汽德联智驾(北京)科技有限公司), also with Fu as the legal representative, holds 20 percent of the shares, while all other investors each hold 10 percent.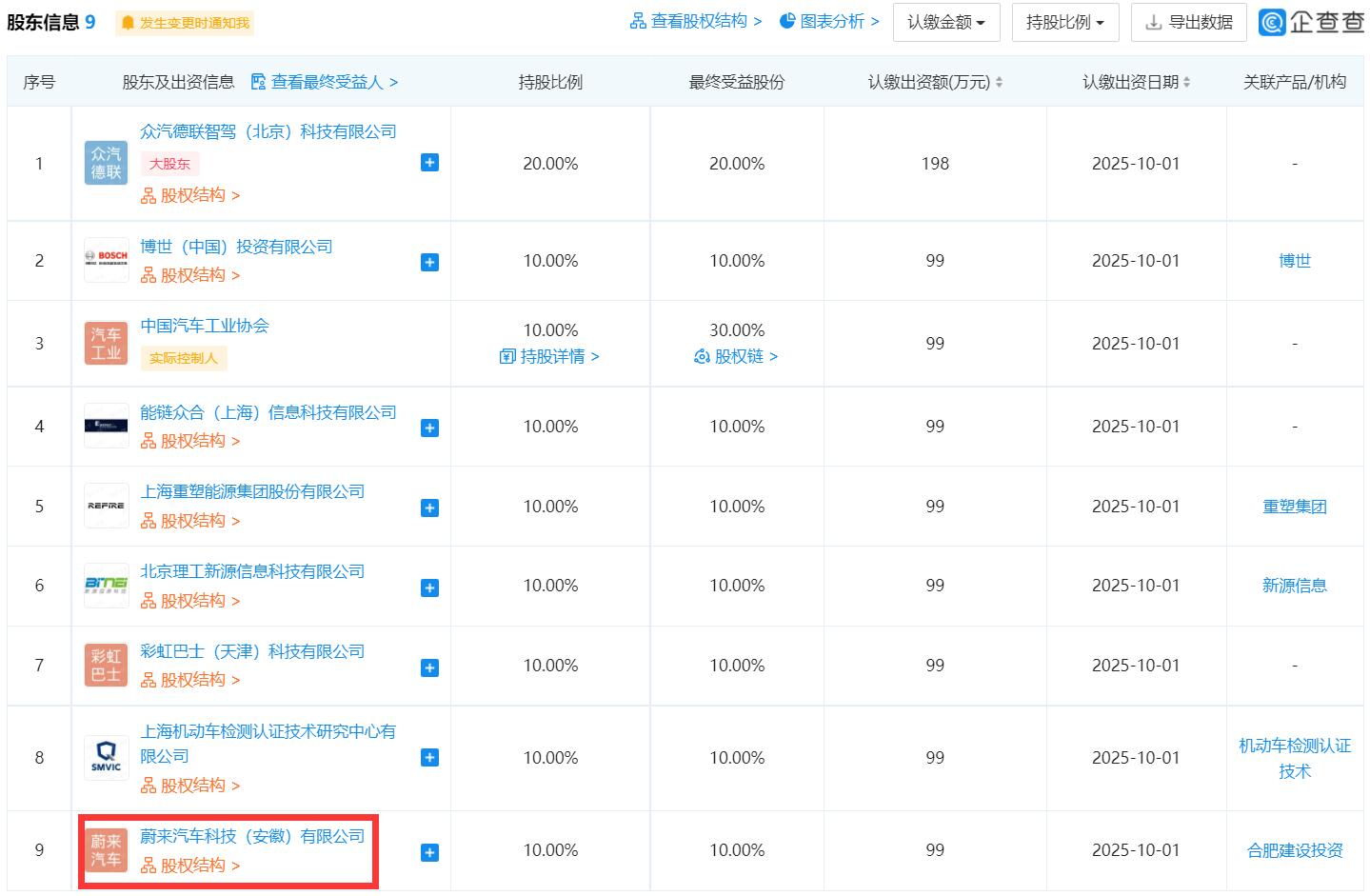 (Source: Qichacha. Highlight by CnEVPost.)
Zhonglian's business scope includes technology development, public relations services, business management consulting, car rental, Internet data services, and information processing and storage support.
There are no public reports about the company, and it is unclear what the company's actual business is.
However, it is worth noting that at the end of June, the CAAM released the blockchain-based Vehicle Data Blockchain Platform (VDBP) that enables inter-company vehicle data interaction and integrated applications.
Through it, companies can establish trust in data interaction and complete transactions of data and algorithm models, according to the CAAM.
It uses blockchain technology as the underlying architecture and establishes nodes in each company's data center, establishing a collaborative mechanism between them.
It also puts the tags and hashes of desensitized data of enterprises on the chain, which ensures that data assets are authenticated, traceable, available and cannot be tampered with.
The platform also uses smart contract technology to realize online transactions and offline delivery of data, ensuring data security, according to the CAAM.
VDBP will serve as the infrastructure for building an industry data middleware that will effectively support the digital transformation of China's smart connected car companies, the CAAM said.
The VDBP has completed its first phase of development, and some companies have already accessed the platform and started interacting with their data, the CAAM said at the time.
It's not clear if Zhonglian is the operating entity for the platform, but it's a strong possibility, as Zhonglian literally means "public chain.
China industry association releases auto blockchain platform
Get China EV News Directly in Your Inbox