BYD established a new battery company in eastern China's Anhui province on Aug. 3, according to data provider Qichacha.
The company is called Wuwei Fudi Battery Co., Ltd. and its business scope covers battery manufacturing and sales, research and development of new material technologies, and manufacturing, sales and research and development of electronic special materials.
The company is 100 percent owned by Fudi Industries Ltd, a wholly-owned subsidiary of BYD.
Previously BYD said all of its electric vehicles have been equipped with blade batteries and the company is actively expanding its production capacity to cope with increased sales of subsequent models and supplies for external customers.
On July 15, BYD and the government of Changchun, Jilin Province in northeast China, and FAW Group signed an investment cooperation agreement on Wednesday for a new energy power battery project, which will establish a power battery production base in the region.
BYD's power battery subsidiary, FinDreams Battery, has shipped orders from FAW Hong Qi, and BYD's power battery base in Changchun may be designed to support FAW's new energy models.
The FAW Hongqi new energy vehicle factory started construction on April 15, 2020, and will be put into operation by the end of October 2021, with an annual production capacity of 200,000 new energy passenger cars after the project is completed.
South Korean energy market analysis firm SNE Research previously released a report showing that BYD ranked fourth globally with a 6.9 percent market share in the first half of this year.
Analysts say BYD's market cap on track to reach RMB 1 trillion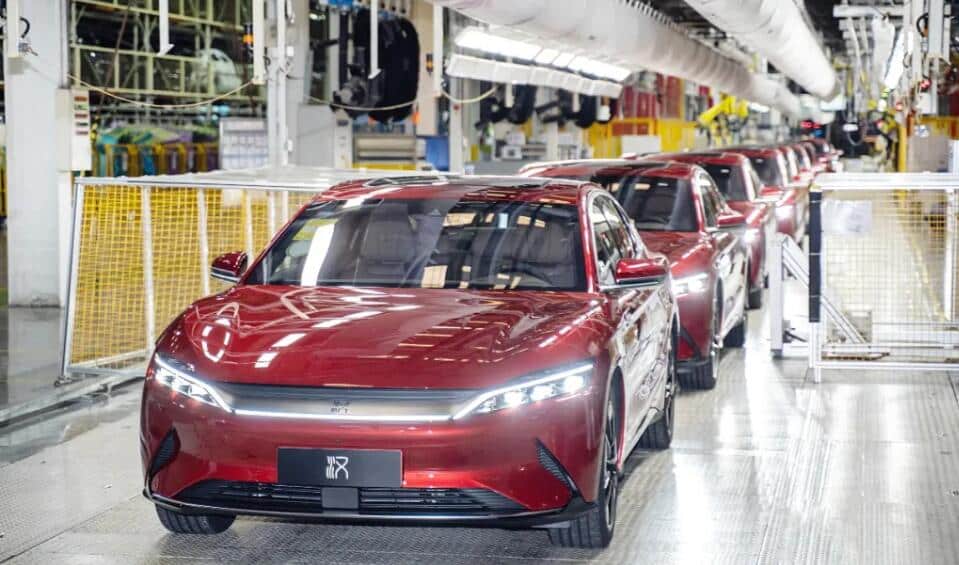 (Photo source: BYD)
Get China EV News Directly in Your Inbox
Join our Telegram group to be alerted the moment we publish an article: t.me/CnEVPost