Hefei, where NIO China is headquartered, is trying to get Xiaomi's car business to locate there, tech media outlet 36kr said on Tuesday, citing local sources.
"Hefei and Xiaomi are in talks to get Xiaomi (car business) to locate there, but the details is not yet clear," the sources said.
Xiaomi's public relations department said no comment, according to the report.
The report also cited a source at NIO's OEM JAC Motors as saying that the company could produce cars for Xiaomi, with the latter's first model targeting the sub-RMB 200,000 ($30,773) market and a foray into the battery swap business, the source said.
Notably, the Youpin Mall, in which Xiaomi founder Lei Jun has a 70 percent stake, added a "new energy vehicle battery swap facility sales" business in June, according to data provider Tianyancha.
"JAC Motors has a mature OEM system and has accumulated a lot of experience working with NIO and VW," the report said, citing the JAC source.
JAC has been OEM for NIO for more than five years, and the two formed a joint venture in March this year to expand production, with NIO holding a 49 percent stake.
In May, JAC and NIO renewed their OEM agreement for three years and plan to expand annual production capacity to 240,000 units.
Lei was one of NIO's earliest investors, with a stake in NIO through Shunwei Capital, and Hefei had invested RMB 7 billion to give NIO a lifeline early last year.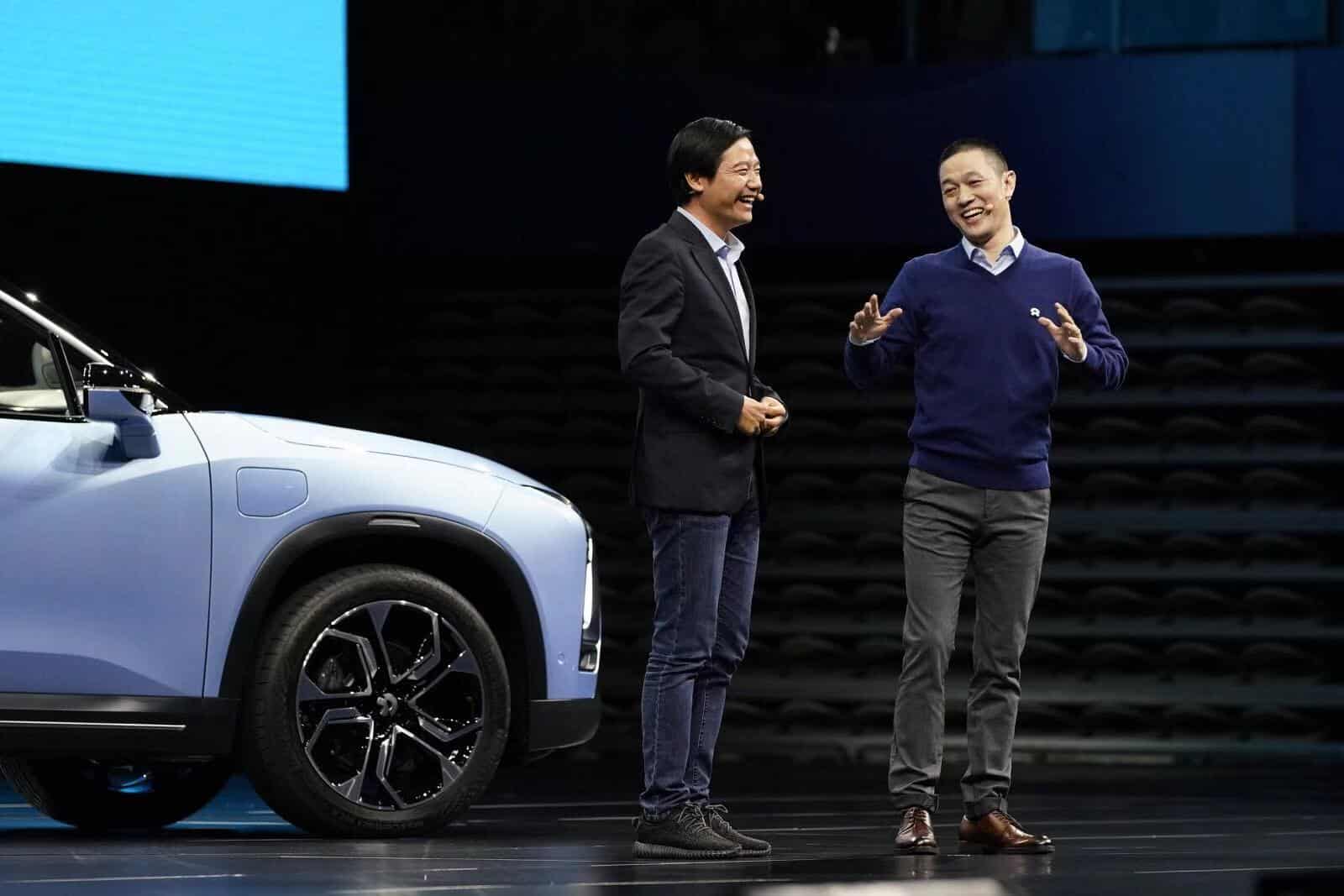 (Xiaomi founder Lei Jun, left, and NIO founder William Li. File photo.)
NIO learned from Xiaomi in its early days, and now the student has become the teacher
"Hefei has a good base of new energy vehicle industry, which is attractive to Xiaomi," the report said, citing unnamed sources.
Construction has already begun on an electric vehicle industrial park in Hefei with a planned annual capacity of 1 million units, which will be put into operation in the third quarter of 2022. "This is a favorable condition for Xiaomi's car business," the source said.
The person should be referring to Neo Park, an electric vehicle industrial park jointly built by NIO and the Hefei government, which started construction on April 29.
The park will see an investment of RMB 50 billion in its first phase and will have a total annual output of RMB 500 billion. It has an annual production capacity of 1 million vehicles and 100GWh of batteries.
The park covers an area of 16,950 mu (11.3 km2) and is divided into an intelligent manufacturing area, an R&D living area, and an ecological & cultural area.
The goal is to create an intelligent electric vehicle industry cluster that is world-class in scale, innovation, talent and efficiency, according to William Li, founder, chairman and CEO of NIO.
NeoPark by NIO and Hefei starts construction with initial investment of RMB 50 billion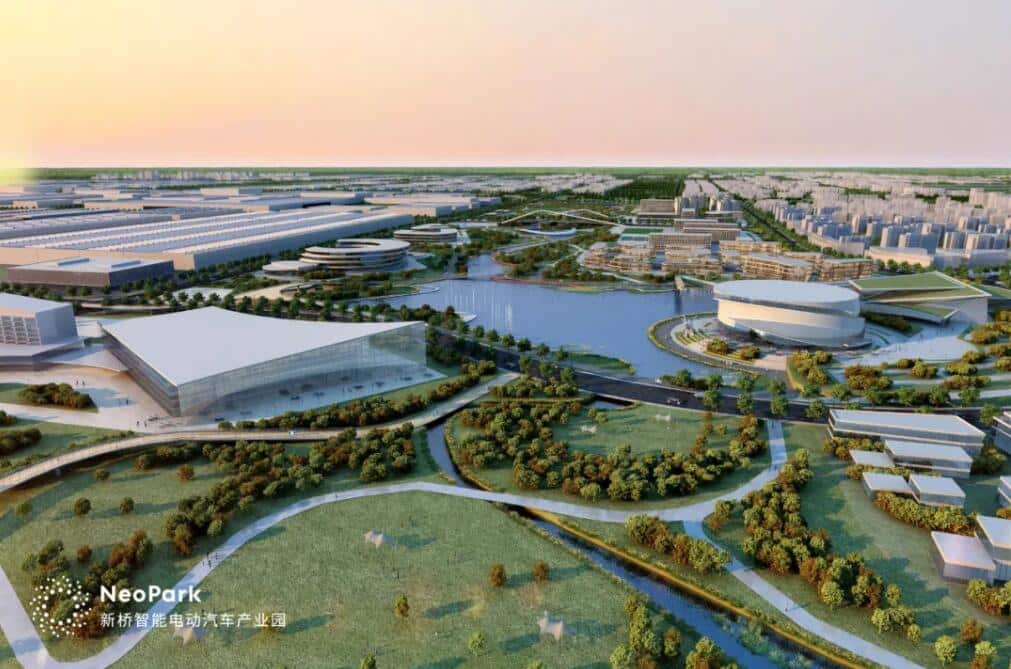 (Photo source: NIO)