Chinese electric car company NIO is planning to launch a new, lower-positioned brand that insiders are calling a sub-brand, yicai.com reported Thursday.
A few days ago, NIO said that it will launch a new product codenamed "Gemini" next year, but it will be under the NIO brand and maintain its high-end positioning.
NIO will deliver the ET7 in the first quarter of 2022 to compete with the BMW 5 Series, and in the future, it will launch a product to compete with the BMW 3 Series, the report said, adding that this is in line with the pattern of NIO's product launches.
For NIO, entering the mass market is something the company has been thinking about.
On March 2, during its fourth-quarter earnings call, William Li, founder, chairman, and CEO of NIO, said that it is a possibility to make a new brand to enter the mass market, but the NIO brand will not do so.
NIO has made attempts a few years ago, such as forming joint ventures with GAC and Changan Automobile, but has reduced its shareholding.
"We are actively looking at ways to enter the mass market more aggressively, which is a long-term strategy for us," Li said.
Late last month, a tender announcement from NIO's OEM, JAC, was widely reported in the Chinese auto media, sparking speculation that the electric carmaker was about to launch an entry-level model.
The announcement, made on May 10, showed JAC soliciting bids for the construction of a production line for JAC-NIO's 60,000-unit-per-year model, codenamed "Gemini.
Subsequently, autohome.com.cn reported that the car is positioned lower than the current NIO models and that "Gemini" may be a model code or project name, not the name of the final model to be launched.
Because of its positioning, the "Gemini" may be subsumed under the new brand, the report said.
NIO's current models are focused on the high-end market and are priced at no less than RMB 350,000, so the "Gemini" model may be aimed at the market below RMB 300,000 or even lower, complementing NIO, the report said.
NIO's clarification of the "Gemini" a few days ago implies that it is not the product of a lower-positioned brand.
NIO says 'Gemini' is code name for new model to be launched next year, denies low-end positioning speculation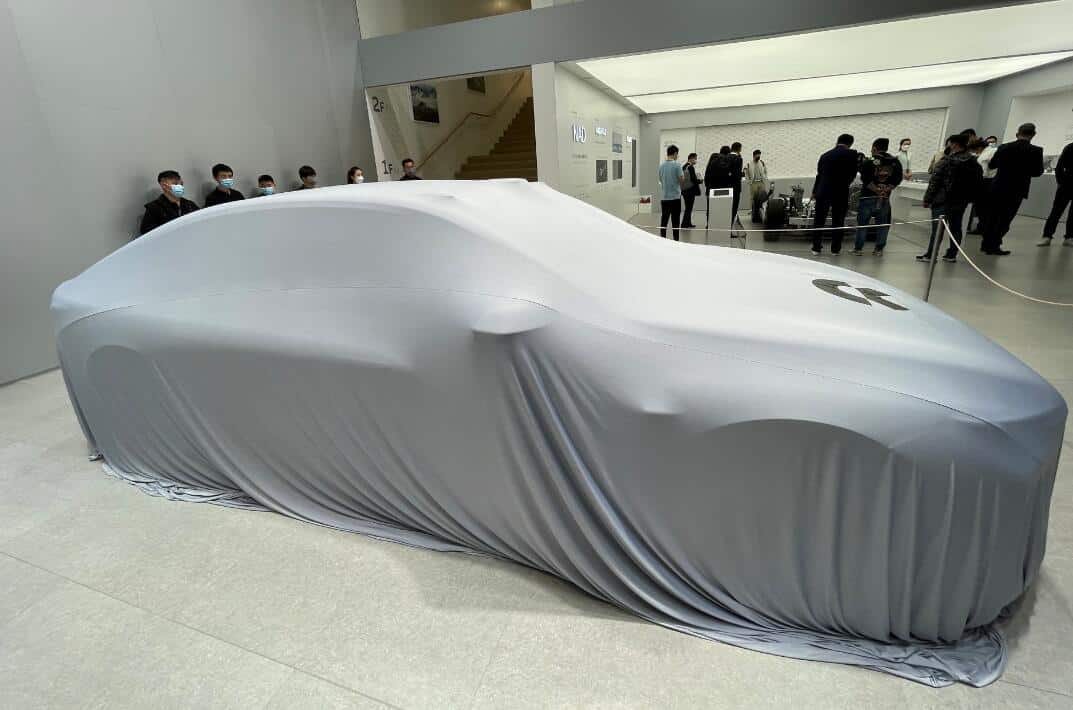 (Source: CnEVPost)
Get China EV News Directly in Your Inbox
Join our Telegram group to be alerted the moment we publish an article: t.me/CnEVPost